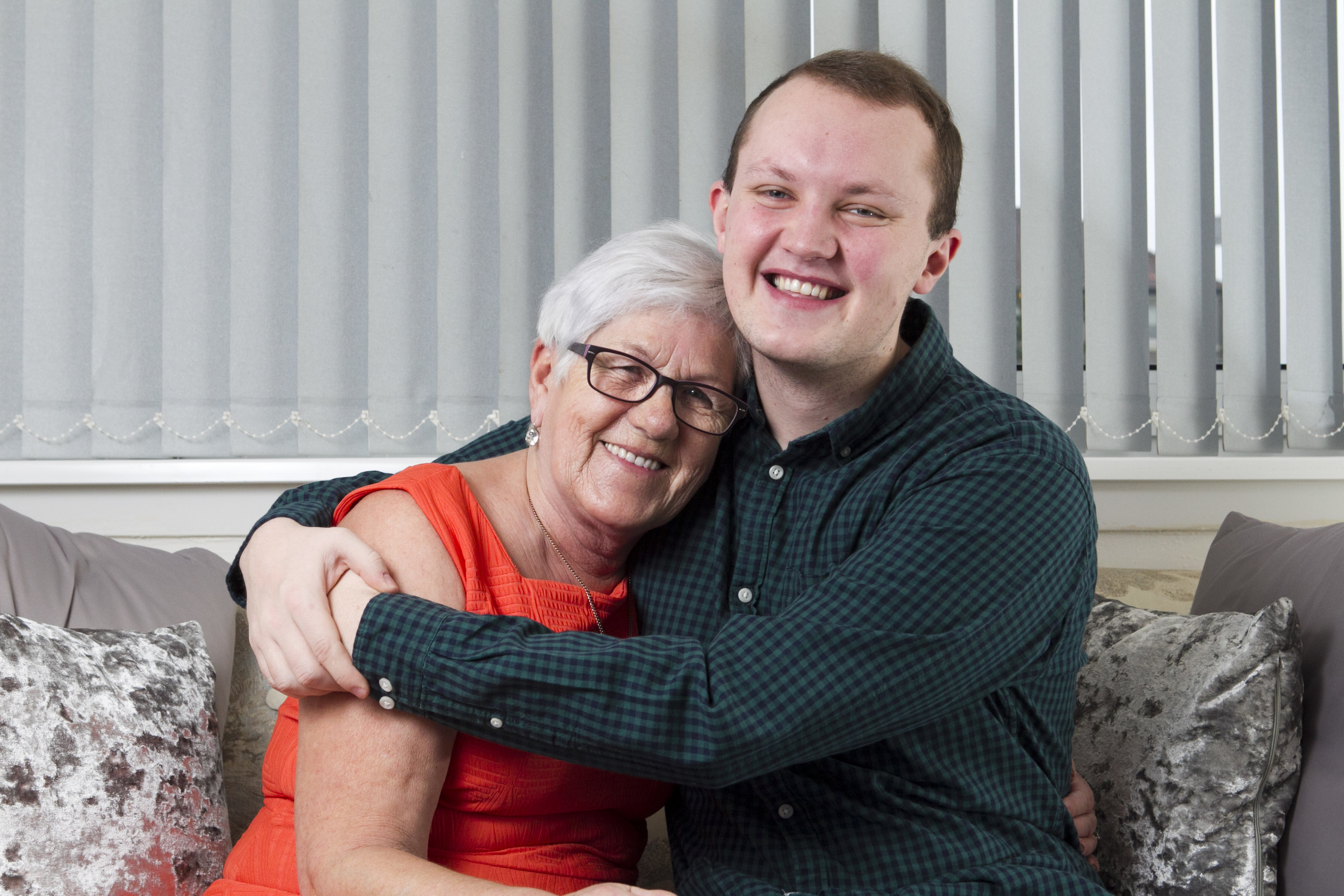 GROWING up on a tough housing estate with a mother caught in the grip of heroin addiction, the prospects for Jordan Bain looked bleak.
At the age of seven, open use of heroin at his home in Milton, Glasgow, was so commonplace that he believed all mothers were habitually injecting it.
With no father around to help raise him, and social services stretched to the brink, it would have been all too easy for him to descend into the same chaotic world of crime and addiction that gripped many of the '90s Trainspotting generation.
But, 15 years later, high-flying Jordan is about to qualify as a dentist after being rescued by his granny Janet, who encouraged him to devote hours and hours to his studies at school then university.
Jordan, 22, said: "I thought nothing of my mum disappearing to the toilet to inject.
"My gran was horrified when I described in great detail what was going on at home.
"There was no way she would leave me to grow up in that environment.
"She rescued me.
"My gran is so pleased I'm going to be a dentist and drugs didn't ruin my life too.
"I know she could have gone up the career ladder in her own job, but she sacrificed it all. I owe her everything."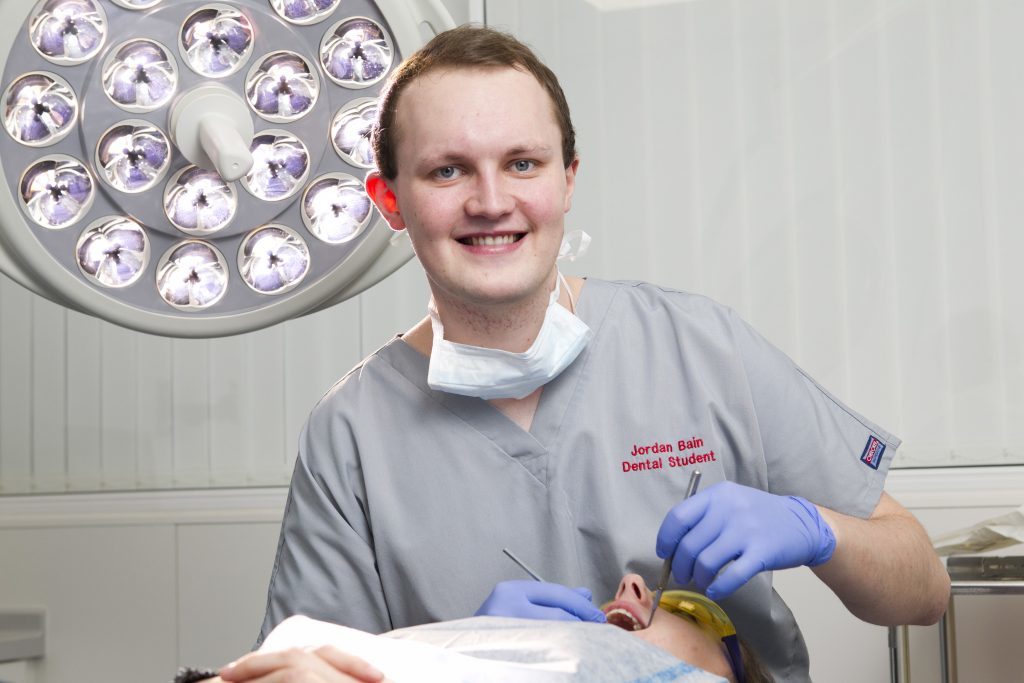 Jordan went to the city's Springburn Academy where, thanks to his hard work and the stable environment of support offered by Janet, he got four As and a B in his Highers.
Now he's on the verge of graduating from the University of Glasgow – its leafy surroundings just a short drive from his home but in many ways a different world.
Jordan said: "People are surprised that housing schemes can produce dentists.
"I got a taxi to the dental hospital last month and the driver couldn't believe I wasn't a patient.
"Some people might have written the children of addicts off, but I am proof that there is life after drugs."
Jordan never knew his dad as he'd left his mother, Caroline, before he was born.
Like many other housing estates across Scotland in the late '80s and '90s, Milton was caught in the grip of heroin addiction.
Crippled by high levels of unemployment and with little prospect of the suffocating social depravation being reversed, the drug and its dealers took hold.
Fortunately for Jordan, he wasn't born addicted. He said: "I am proof that it's possible to survive and do well.
"By some miracle I wasn't born addicted to drugs and my mother was allowed to keep me.
"Her doctor and family hoped she would cope, but the first months of my life were dire.
"She was a single parent with a serious drug problem, I never knew my dad as he'd left before I was born."
Thankfully Jordan's gran Janet was able to step into the void created by addiction, and give him the opportunity to thrive.
He added: "Heroin became my mum's first priority and her life spiralled out of control.
"When my gran and aunt Donna discovered I was being looked after by a complete stranger they intervened. They waited until she was out buying drugs and I was taken back to gran's."
His mum promised to stop taking drugs and Jordan was allowed to return home at weekends.
But, it soon became obvious she wouldn't be able to break free of addiction.
Jordan said: "At seven I thought injecting drugs was what normal mums did.
"When my gran realised the extent of the problem, the use of drugs in my home, I was never allowed to return and I lost touch with mum.
"She lives near me but we rarely see each other."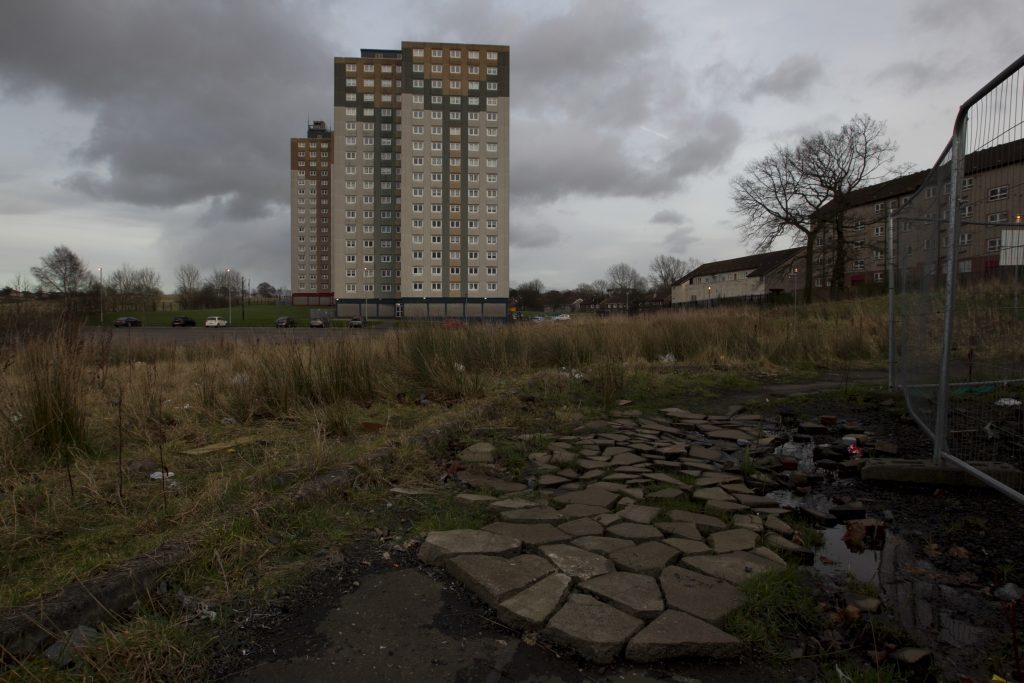 With the security of his loving gran, Jordan began to blossom at school.
Sitting on her mantelpiece is a touching picture of a little smiling Jordan, graduating from nursery.
Perched on his head is a scholar's cap carefully made with paper and cardboard. In his hands he clasps a pretend university scroll.
Part-time carer Janet said: "I vowed when I saw him graduate from nursery that I would do whatever it took to get him to university.
"But I never thought he would grow up to become a dentist.
"My daughter made her choices in life and no one forced her to take drugs.
"Her drug addiction has not stopped me loving her but I had to do the right thing and take Jordan away."
Janet, 67, worked tirelessly in part-time jobs with hours to suit being there for Jordan.
She and her partner John, 66, a joiner, and Jordan's aunt, Donna, were there for parents' days at his high school.
And they beamed with pride when he passed his exams with flying colours.
Glasgow University dental school beckoned.
Last month he came third in a prestigious competition set by the Royal College of Surgeons and Dentists of Edinburgh.
It won him an affiliate membership of the esteemed institution.
Jordan is keen not to forget his working-class roots and wants to return to the area as community dentist.
He said: "I was terrified of dentists as a child, but I got one who put me at ease.
"I decided there and then I wanted to become a dentist when I grew up."
Beaming with pride, Jordan's proud gran can't wait for graduation day.
Janet said: "It will be just wonderful to see him graduate. He's a credit to us all.
"I will watch him walk up and think of everything it's taken to get him there.
"I am not the only gran who has had to step in to bring up a child and I know there are others who have been wonderful. It's not easy but you do what you have to."
Jordan added: "My gran and aunt have been planning my graduation day for years, pretty much since I started studying dentistry.
"The outfits have been picked for a while and there's going to be a big party.
"There's been a lot of sacrifices, but it's been worth it, and we'll make the most of the celebration."
Mum's regret over drug addiction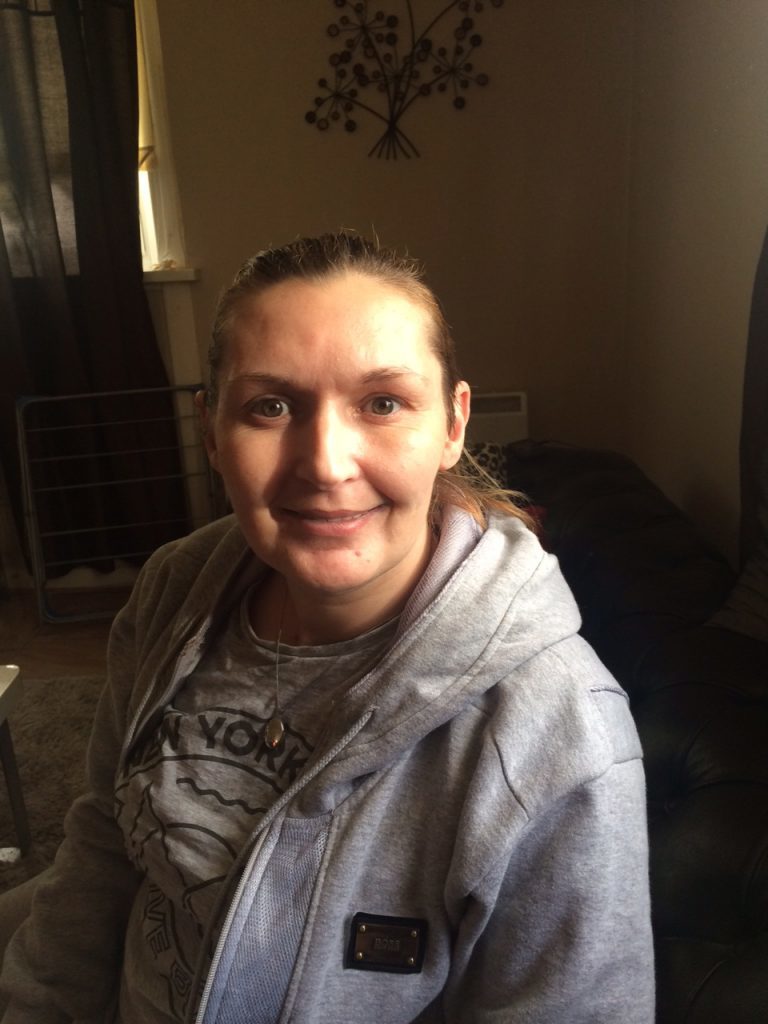 Jordan's mum Caroline revealed her regret at allowing drugs to ruin her relationship with her son.
The 40-year-old said: "My life was far from ideal and I lost Jason.
"If I had been born a few years earlier drugs wouldn't have been so freely available.
"I met Jordan's dad and got in with the wrong company. I began taking drugs.
"It started with smoking heroin and I ended up injecting it. I came off and went back on several times.
"But I have been clean for five months and am coming off through medication.
"Throughout it all I never stopped loving Jordan. I don't know if life would have been different if he had stayed with me.
"But I am so proud of what he has done. I can only thank everyone who helped him get there. I hugely regret I wasn't a better mum."
Jordan's achievement has also been praised by the University of Glasgow hierarchy.
Professor Jeremy Bagg, head of the University's dental school, said: "Jordan is an excellent example of a young person who has benefited from the University of Glasgow's efforts to widen participation in higher education from across the social and economic spectrum.
"We have been privileged to have him as a student and we are sure that he'll go on to have a fulfilling career."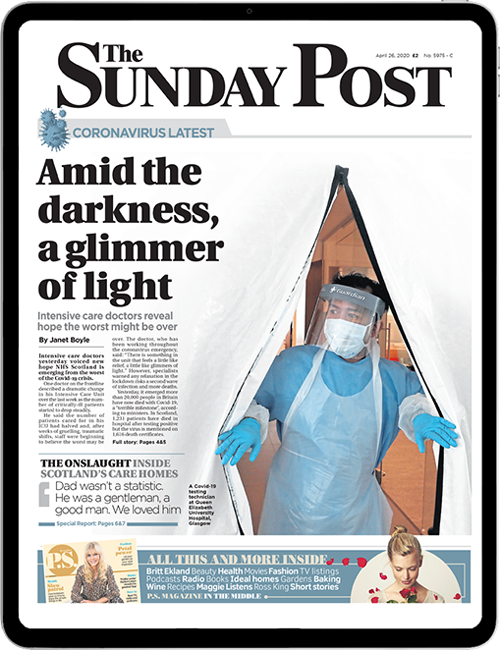 Enjoy the convenience of having The Sunday Post delivered as a digital ePaper straight to your smartphone, tablet or computer.
Subscribe for only £5.49 a month and enjoy all the benefits of the printed paper as a digital replica.
Subscribe