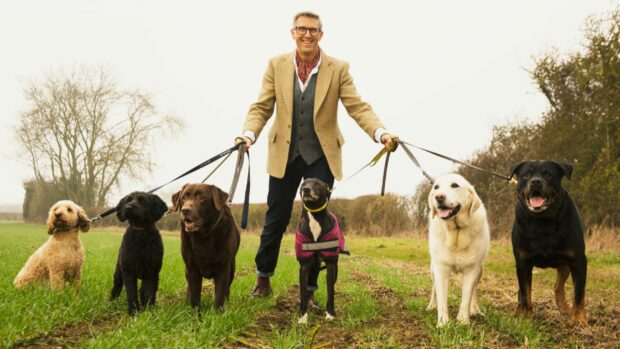 For dog owners around the country, Graeme Hall has become a saviour. Known as The Dogfather, he has worked with more than 5,000 problem pooches around Britain since becoming a dog trainer.
His TV show, Dogs Behaving (Very) Badly, is watched by millions each week, he has written two bestselling books, he has his own podcast, and now he is on a national theatre tour. Hall is as surprised as anyone at how life has turned out, considering he worked with Weetabix for 20 years.
"We never had a dog as kids, despite my sister and I asking for one, as my parents were out working," he explained. "I went to university and started a proper job, and it wasn't until I began going out with someone who had dogs that I got used to them.
"The big turnaround was when I got a dog of my own, quickly followed by another. Axel and Gordon were nine months apart and were rottweilers, so serious dogs that had to be immaculately behaved. They're usually lovely big teddy bears, but are very powerful so it can go wrong. I threw myself into it as a hobby, and from there I started a little dog training business.
"I put a classified ad in the local paper – it was the smallest, cheapest ad you could buy – and in the second week a lady called asking for the dog trainer and that's how it started. I built it from there and my reputation grew. If you do a good job, people talk about you, and before I knew it, I was working further afield. My first Scottish job was three years later, in Ayr, but I've since gone as far as the north of Aberdeenshire."
TV producers at Channel 5, who had discovered his website and saw the buzz he was generating, invited him in for a meeting, and an hour later he had signed to do his own primetime show, which has now been on for four years.
With the surge in new dog owners during lockdown, people are requesting help more than ever before.
"It's been a double whammy," continued Hall, from Selby in Yorkshire. "For lots of dogs born in lockdown, their normal isn't what is actually normal. They were used to people being in the house with them all the time, now that isn't the case, so they are getting separation anxiety. Neither do they understand that visitors come to your house, because it wasn't allowed for a while.
"There are also a lot of first-time owners who don't know how to deal with it all. This is the biggest problem period in a generation and lots of people feel out of their depth."
Despite how it might appear, Hall says he can't fix every canine problem.
"You can always do something to improve the situation, but sometimes it's not enough," he admitted. "If you're in a situation, for example, where you have a dog that's aggressive and there's maybe a baby in the house, sometimes you have to put your hand on your heart and say, 'Look, we mustn't put anyone at risk here'."
Hall's Dogfather Live tour sees him explaining what he does, as well as showing clips from the TV series and revealing behind the scenes details. The second half of the night is turned over to the audience to ask questions. He'll also invite an owner to come on stage with their dog, where he'll hopefully do a training demonstration.
He's looking forward to returning to Scotland, which means a lot to him thanks to his childhood.
"My dad, who didn't have any Scottish heritage, used to come home with a Sunday Post every weekend," he added. "For years I was addicted to Oor Wullie and The Broons. I loved them and have very happy memories.
"I feel very at home in Scotland – Scottish people get me and there are similarities between a Yorkshire and Scottish outlook. We call a spade a spade and don't mind taking the mickey out of ourselves."
---
Graeme Hall: The Dogfather Live on Stage, Queen's Hall, Edinburgh, May 26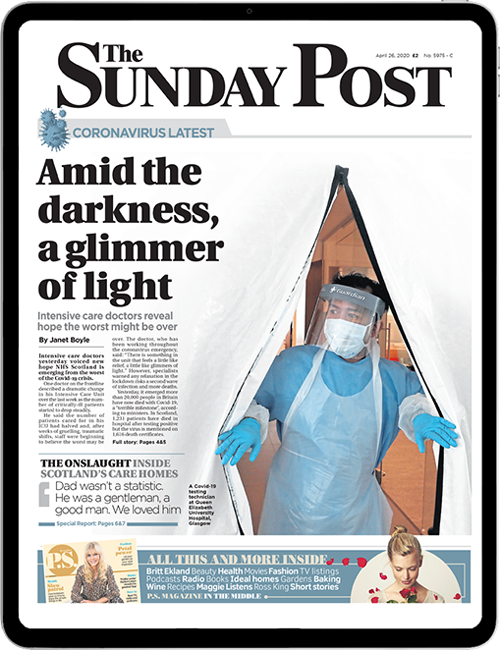 Enjoy the convenience of having The Sunday Post delivered as a digital ePaper straight to your smartphone, tablet or computer.
Subscribe for only £5.49 a month and enjoy all the benefits of the printed paper as a digital replica.
Subscribe