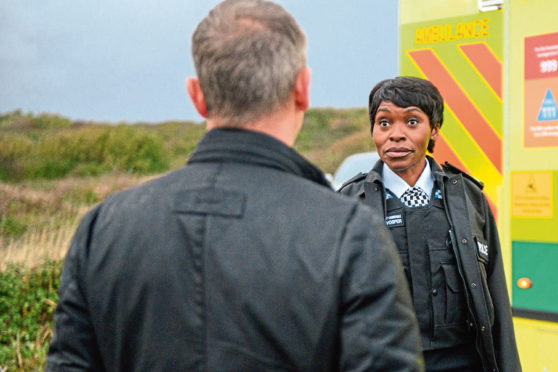 Rakie Ayola's character in the hotly anticipated new detective drama, Grace, spends most of her time trying to manage the main character, played by John Simm.
She ends up "spitting feathers" at his unorthodox methods, according to Rakie.
Working with the Life On Mars star was nothing but a pleasure, though.
"I've seen him in countless things and I always really enjoy his work," she said. "I respect his taste as well. When I've seen him in stuff I've never thought, 'Oh I don't know what you loved about the script'. I never think that with John.
"When I watch his stuff I think well, you know what, I would like to play some scenes with you. Because I think that I will learn from you."
Although she's shared scenes with John on other projects, this is the first time the pair have spent any significant screen time together. It's something Rakie looked forward to – unlike working with some other unnamed actors!
"It's always interesting when you know who else is involved and you like them," she said. "Although sometimes, you think, 'Oh, actually maybe I wouldn't like to work with them'."
Rakie plays Assistant Chief Constable Vosper in the TV adaptation of the Peter James books. Simm is troubled policeman, Roy Grace, whose methods, in classic TV detective tradition, may be unusual but seem to get results.
"She's friends with Grace and she likes and respects him, but he's infuriating because he has unorthodox ways of working that she then has to explain to the people upstairs, particularly if they don't work," explained Rakie.
"It was lovely to play with John, but she still every now and again has to admonish him because he leaves her spitting feathers, which drives her crazy."
Over the past year it seems television has become a vital tool for getting through being stuck in our homes and Rakie knows the value of a show like Grace is perhaps greater than it would have been.
"Suddenly all the hours of television I thought people would never be able to get through, they've been able to get through," she said. "Just when you think there's too much TV, now it's like, 'Oh my god, I'm watching Succession for the fourth time.'
"And so some of us recognised that yes, we do need to keep TV production working and, you know, TV and film has found a way to make that work.
"As soon as takes were over, the masks were on and we went and sat in this sort of common room.
"But we could still have a laugh!"
---
Grace, tonight, ITV, 8pm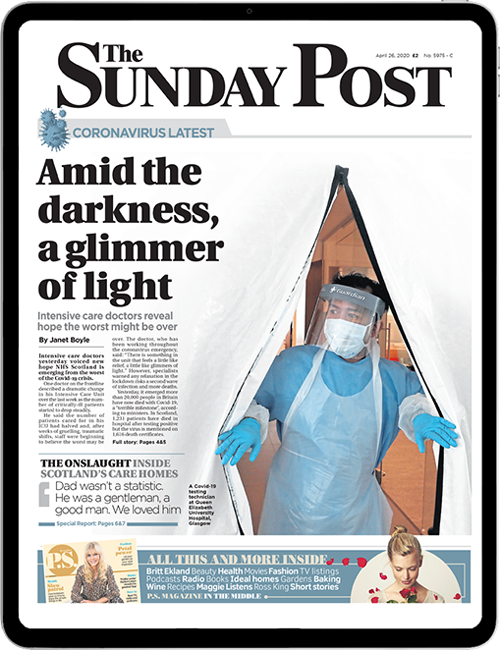 Enjoy the convenience of having The Sunday Post delivered as a digital ePaper straight to your smartphone, tablet or computer.
Subscribe for only £5.49 a month and enjoy all the benefits of the printed paper as a digital replica.
Subscribe