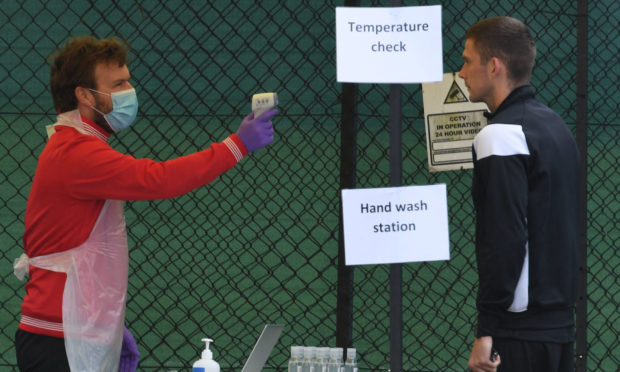 It's all systems go for the new SPFL Premiership season to kick off on Saturday.
National Clinical Director, Professor Jason Leitch, does not believe that a member of the St Mirren backroom staff testing positive for Covid-19 will disrupt the return of football.
Asked if the campaign would start as planned, he replied with an emphatic "Yes".
Leitch admitted clubs must keep working on testing procedures.
But he gave them eight or nine out of 10 for the way things are currently operating, and how the process has been handled since players returned to full training.
He said: "There is clearly some work to do behind the scenes.
"But, in the main, the system has worked pretty well, and they have gone back to testing twice a week to try to keep these bubbles secure.
"It's an important week for Scottish football.
"There was bad news and good news. The bad news was that there was a positive case in a football club.
"That's three or four positive tests now over the last few weeks.
"There were another number of false positives. We have re-tested them using the NHS system.
"The good news is that the system is working.
"We don't expect to go through the whole football season with no positive cases. That is probably too much to hope for.
"The clubs are having a good, long look at St Mirren, and some other elements this week.
"We are still hopeful that won't be too much of a setback.
"Hopefully, all being well, the league can start on August 1."
The one big problem for Scottish football could be if several players test positive at some point.
That could lead to games being postponed.
Leitch revealed: "If, next week, a random player gets a positive case, they would fit into Test and Protect.
"They would be interviewed, and anybody that they came into close contact with, including other players, would be isolated.
"I would be very surprised if a backroom member of staff was within two metres of a player."
Professor Leitch indicated that private testing labs are having some problems, but he hopes they will improve as time goes on.
He said: "If you get a positive case from a private test, you must isolate immediately, so that you are no risk to the population.
"But that testing is not as reliable as our NHS testing.
"So we then re-test them, and put them in the Test and Protect system.
"It may be that if we can get these labs examined and accredited, we can put them into one big bundle.
"But that will take some time because there are quite a lot of labs offering testing.
"False positives are not as bad as false negatives because people are isolating and not a risk to the population.
"What we definitely don't want are false negatives, where you might still be out and about but positive with the virus."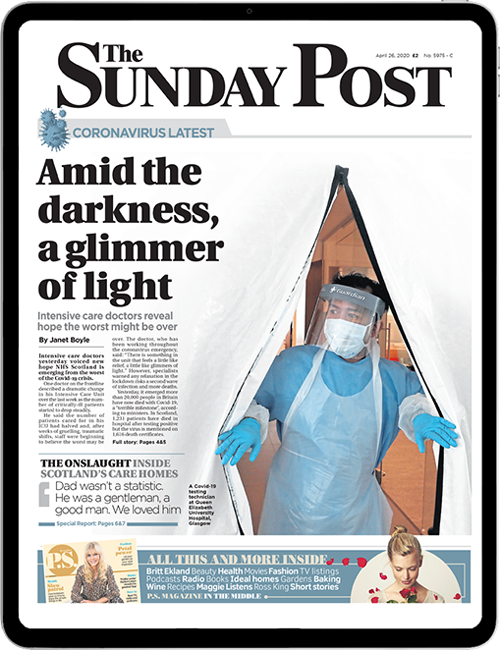 Enjoy the convenience of having The Sunday Post delivered as a digital ePaper straight to your smartphone, tablet or computer.
Subscribe for only £5.49 a month and enjoy all the benefits of the printed paper as a digital replica.
Subscribe