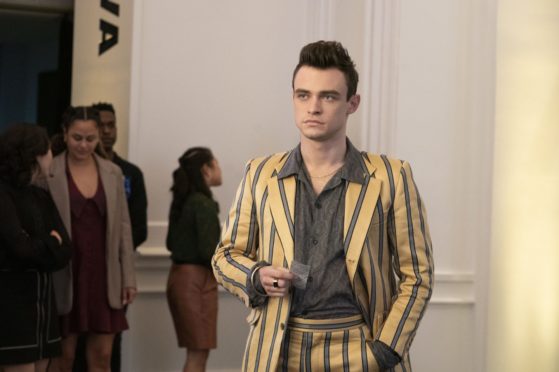 Thomas Doherty had an awkward conversation recently with a viewer of his new show, Gossip Girl.
The reboot of the US teen drama – which originally ran from 2007 to 2012 – is arriving this week on BBC and iPlayer.
And Scottish star Doherty, 26, is well aware that the series will be compared to the original by fans.
"I was out last night, and someone was like, 'Oh my god, are you in the new Gossip Girl? I didn't like it, I prefer the old one'," recalls the actor, who's also starred in the Descendants film franchise.
"Obviously, you're going to get people that don't like it. I got the job, and then I was like, 'Everyone's going to hate me', because there's nothing quite as strong as nostalgia, so I was worried that everyone would view the new one through the veil of nostalgia. And at the time, Gossip Girl was so culturally and socially impactful in so many people's lives."
Following a group of New York private school teenagers whose scandals, struggles and secrets were documented by a ruthless blogger called Gossip Girl, the programme was a huge success.
It kick-started the careers of the likes of Blake Lively, Leighton Meester and Penn Badgley, inspired fashion choices among fans and pushed boundaries with its twisty, soapy, and sometimes downright ridiculous storylines. Every episode is available on BBC iPlayer and on Wednesday the new show launches on BBC1.
Room to grow
Edinburgh-born Doherty's character in the new series is pansexual – someone who is attracted to other humans without getting too hung up on whether they're male, female or anything else.
"It was a huge incentive for me to be part of a project that was a lot more forward-thinking and a lot more inclusive, and you want to do projects that are an honest reflection of the world and reality," notes Doherty.
"It's really beautiful to be able to be part of a project that is a lot more diverse ethnically, in sexual orientation and sexual identity.
"There's always room to grow and progress and to expand, but it's definitely heading in the right direction and I hope we can keep doing it."
It almost makes the original Gossip Girl feel dated.
"I don't think that it would be an honest depiction of the world that we live in now, and so it'd be hard for people to relate and see themselves in the characters and fall in love with the characters, because that's not really the world that we live in any more," adds Doherty.
---
Gossip Girl, BBC1, Wednesday, 10.35pm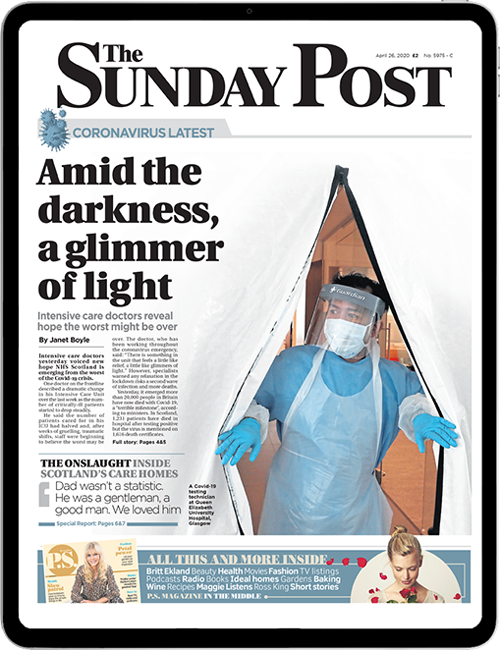 Enjoy the convenience of having The Sunday Post delivered as a digital ePaper straight to your smartphone, tablet or computer.
Subscribe for only £5.49 a month and enjoy all the benefits of the printed paper as a digital replica.
Subscribe