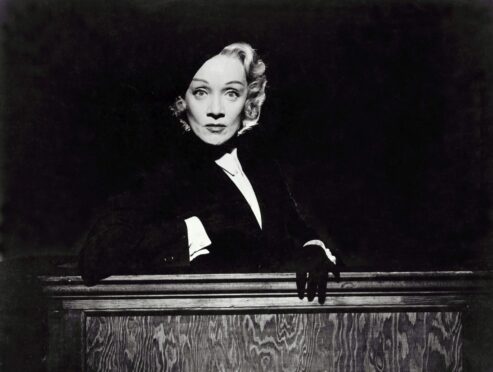 They are Scotland's most popular crime writers but who inspires the kings and queens of Tartan Noir?
The Bloody Scotland crime writing festival will reach its 10th anniversary this month in Stirling and, to celebrate, 10 of the festival's star turns reveal their favourite crime novel.
Val McDermid
THE ABC MURDERS, AGATHA CHRISTIE
Because I've got a short story in the new Marple anthology, lately I've been thinking a lot about Agatha Christie, who was my gateway drug into crime fiction.

If I had to pick one of hers, I think it would be The ABC Murders because of the way she pulls the wool over our eyes and completely misdirects us.
Claire Askew
A MURDER IS ANNOUNCED, AGATHA CHRISTIE
My favourite crime book and first published in 1950. It stars the greatest ever (in my opinion) citizen detective, Miss Marple, and she's at her best in this book.

There are family revelations, shots in the dark, slippery doubles, and costume jewellery (another of my favourite things) plays a key role in the deception at the heart of the book. I adore the obviously queer-coded characters of Miss Hinchcliffe and Miss Murgatroyd, and the fact that Miss Marple solves the crime thanks to her razor-sharp observations around a suspicious pair of table lamps.
Denise Mina
FALLING ANGEL, WILLIAM HJORTSBERG
Published in 1978, this is a slightly forgotten smashing hit. The story is about a PI who is sent to find a crooner injured by the Nazis and released from a military hospital. It's a weird mash-up of styles and genres, a Gothic horror, hard-boiled detective story with supernatural themes. It's got a great twist, quite a lot of funny lines and – advanced warning for the squeamish – an awful lot of puns. It's short, a quick jab of a book. I was far too young when I read it and the audacity of it has never left me.
Abir Mukherjee
GORKY PARK, MARTIN CRUZ SMITH
It's the 80s. Three bodies are found frozen in the snow of Moscow's Gorky Park. Militia inspector Arkady Renko is called to investigate. All three victims have been shot, the tips of their fingers removed and their faces skinned.

When I first came across it, this was like no thriller I'd read. Not only was it a tightly plotted, page-turning police procedural, it also offered so much more: a glimpse into the world beyond the Iron Curtain and the life of a Moscow detective – the politics, the bureaucracy and the need to kow-tow to the KGB.

Most importantly, it was a book about a good man working for a corrupt and evil system in which he didn't believe. Years later, when I'd come to write the Sam Wyndham novels, that was something I'd strive to echo.
Sarah Smith
OUR MUTUAL FRIEND, CHARLES DICKENS
I'm a huge Charles Dickens fan and a lot of subsequent fiction, including crime, seems to owe a debt to him. First published as a serial in 1864-65, Our Mutual Friend is a complex mystery that begins with the discovery of a body in the river Thames and leads to an acrimonious dispute over the inheritance of a huge fortune.

In his last completed novel, Dickens lays out a tangled web of plotlines for the reader to puzzle over and, in the character of Bradley Headstone, even features a violently jealous love rival, arguably a prototype of the modern stalker.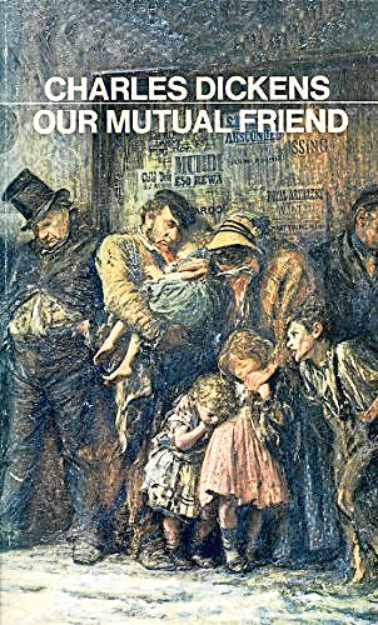 Sarah Pinborough
THE WITNESS FOR THE PROSECUTION, AGATHA CHRISTIE
It's not only a courtroom drama but a twisty psychological thriller. The cast is engaging, from the charming and untrustworthy Leonard Vole, the dead woman Miss French, an elderly wealthy spinster who had fallen in love with Mr Vole, and the titular witness, Vole's wife. Whipsmart and timeless, read it or watch the Marlene Dietrich and Charles Laughton adaptation.
Ian Rankin
THE PRIVATE MEMOIRS AND CONFESSIONS OF A JUSTIFIED SINNER, JAMES HOGG
This might be my favourite crime book. It's had a huge influence on me and on other writers and is one of the very first "serial killer" novels. The story concerns a youthful religious zealot who meets a charismatic stranger.

This stranger convinces him that he is bound for heaven whatever he does on Earth, persuading him to begin a campaign of killing people who don't agree with him or whom he simply doesn't like. Meanwhile, the stranger begins to change shape and physically deteriorate. Is he some kind of demon or a figment of the young zealot's fevered imagination? This is a book that examines good and evil, morality and the human condition, and which leaves many questions open for the reader to decide. It is a classic of world literature, created in Scotland.
Louise Welsh
COTTON COMES TO HARLEM, CHESTER HIMES
Bizarre, gritty and challenging, the novel is set in the mid-60s and opens at a Back to Africa rally. It stars two cops, Coffin Ed and Grave Digger Jones, who are both quick on the trigger. Sex, violence and illegality abound.

The novel documents the poverty and inequalities experienced by black people in America. Himes, whose grandparents on both sides had been enslaved, wrote of his detective fiction: "I thought I was writing realism. It never occurred to me that I was writing absurdity. Realism and absurdity are so similar in the lives of American blacks one cannot tell the difference."
Tariq Ashkanani
DODGERS, BILL BEVERLY
This has to be one of the all-time modern crime classics. It tells the story of East, a young boy who's sent on a road trip across America with an unreliable crew to kill a witness before he can testify. Beverly's prose is lyrical in places yet sparse when it needs to be. Part coming-of-age story, part caper, part commentary on the American dream – a heady cocktail of Salinger, Kerouac and Ellroy, with a dash of The Wire – Dodgers is an incredible book and an absolute must-read.
Christopher Brookmyre
THE CROW ROAD, IAIN BANKS
I tied myself in knots trying to make a decision before asking myself this simple question. Which one have I re-read the most and can imagine myself re-reading again? The answer was immediately The Crow Road by the late Iain Banks. It's a gloriously rich and layered generation-spanning story of family, friendships, love, sex, philosophy and murder. Like all of Iain's work, it is lyrical, compassionate, contentious and darkly funny.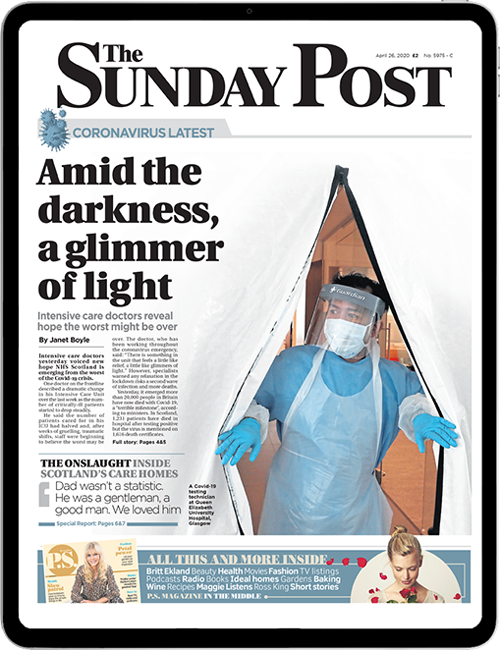 Enjoy the convenience of having The Sunday Post delivered as a digital ePaper straight to your smartphone, tablet or computer.
Subscribe for only £5.49 a month and enjoy all the benefits of the printed paper as a digital replica.
Subscribe