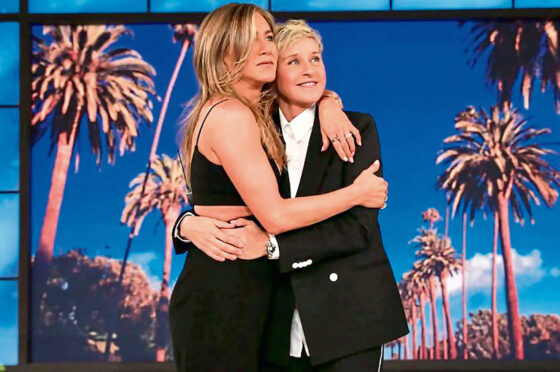 We've been celebrating the Queen but over in the States there's another queen who's been getting some royal praise.
In fact not since Oprah Winfrey's talk show came to an end in 2011 has there been a fanfare like this.
Ellen DeGeneres said farewell as host of her own talk show after a rollercoaster 19 seasons on the sofa.
In that time she has interviewed 4,000 celebrity guests (plus me!), won dozens of Emmys and has given away a staggering £400,000,000 to deserving guests and audience members.
She is, thanks to her show being broadcast on ITV2, technically a colleague of mine, although I'm not sure if I've given as much money away. Well, I did put 50p in the Sally Army collection bucket on Sauchiehall Street last time I was over so there's that!
Over the years DeGeneres, 64, has welcomed guests such as Julia Roberts, Sandra Bullock and Justin Timberlake; all of whom came back to celebrate her final series.
I went to meet DeGeneres when her show came to ITV and sat on the famous sofa where we chatted in front of her live studio audience. Interviewing someone who was probably one of the most experienced interviewers in the business? Nerve-racking!
She's a really funny and smart woman, though, and couldn't have been more on the ball.
One of her gimmicks is dancing with guests, and she even boogied with an Obama!
US First Lady Michelle Obama danced with Ellen on one of her shows, which I found remarkable. We'd never see a politician dance here before.
Imagine if someone like Theresa May ever…oh!
Michelle managed to come out of her dance routine looking great, of course.
It wasn't all fun and games on the show, however. Two years ago, several anonymous former employees accused the show of being a toxic workplace and that producers had harassed staff.
DeGeneres apologised and vowed to change the culture on the show. It was a setback but for me is the only blot on her copybook for the nearly 20 years her programme ran.
Now that the show is over DeGeneres is pursuing her dream, thanks to her wife, Portia de Rossi, the former Ally McBeal star. She created the multi-acre Ellen DeGeneres Campus of the Dian Fossey Gorilla Fund, just outside Rwanda's Volcanoes National Park, for her partner's 60th.
"When Portia gave me this gift, there were 800 gorillas," said DeGeneres, "and today there are around 1,100. So it's really made a difference, bringing awareness."
Her own experiences of gorilla trekking "reaffirmed everything that I had always wanted to do when I was a kid. Being next to them is life-changing."
Gorillas are often photographed and can be temperamental. Sounds a bit like interviewing celebs, Ellen!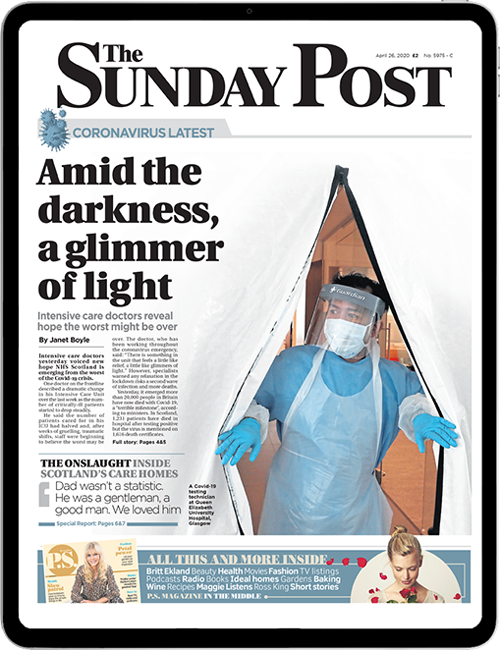 Enjoy the convenience of having The Sunday Post delivered as a digital ePaper straight to your smartphone, tablet or computer.
Subscribe for only £5.49 a month and enjoy all the benefits of the printed paper as a digital replica.
Subscribe