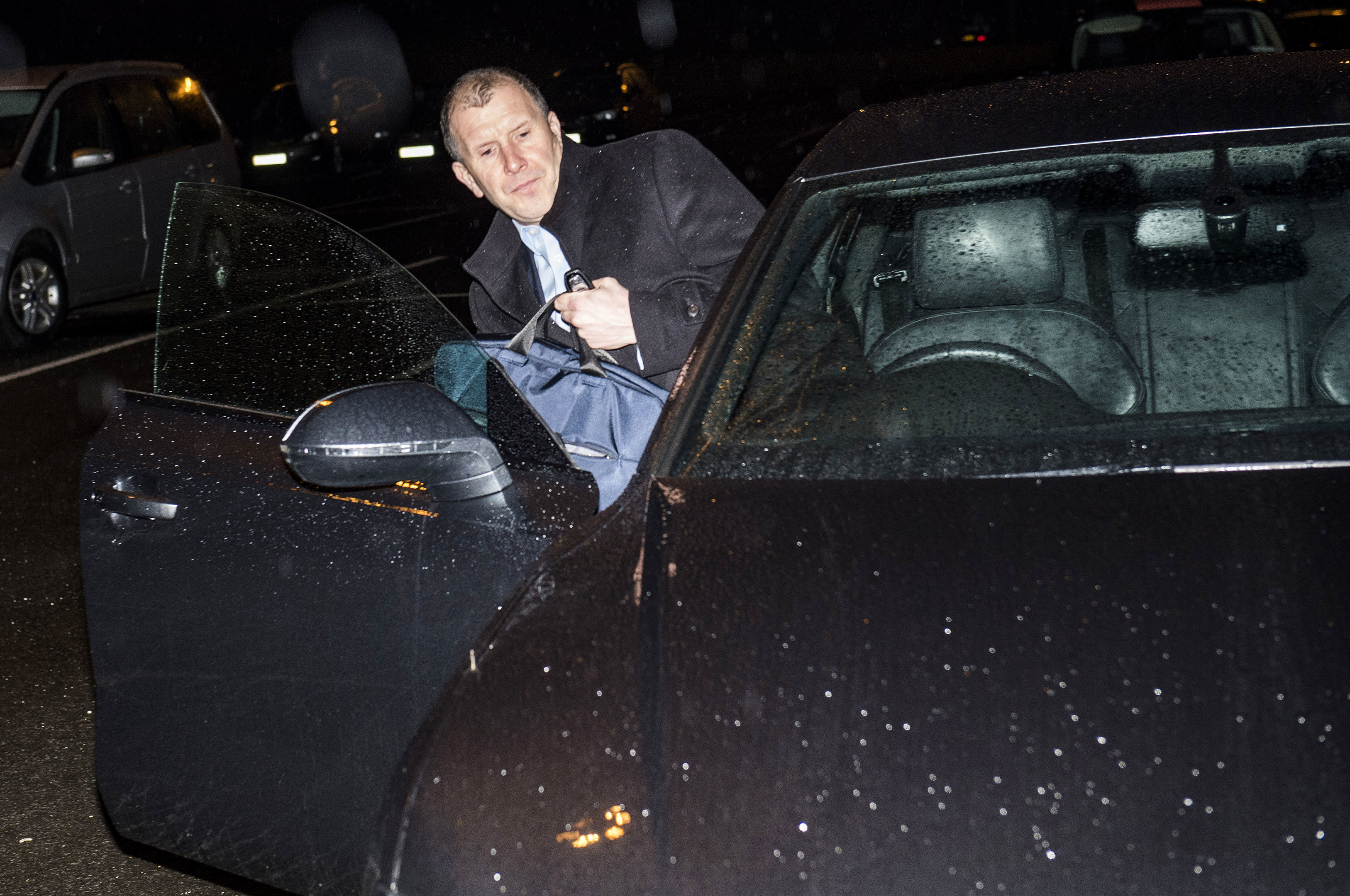 AFTER a rollercoaster eight years as SFA chief exectuive, which had more downs than ups, Stewart Regan resigned on Thursday.
Here his predecessor, Gordon Smith, assess the Yorkshireman's tenure, and the way ahead for Scottish football.
---
Q. Had Regan's position become untenable?
A. No. You need to have self-belief when you are in these roles, and he did not lack for that.
Mistakes were clearly made, with the failure to land Michael O'Neill as manager, and the row over the Peru and Mexico friendlies being serious issues.
Stewart had delivered explanations on both counts, which we have to assume he was happy with.
Thursday's developments suggest the SFA Board were not.
Q. Was he forced out?
A. It certainly seems that way.
I know from personal experience the description of how someone left – did he fall on his sword or was he pushed – can be part of the financial negotiations in these situations.
There are times when people might be prepared to take a smaller settlement in exchange for being allowed to say the decision was theirs alone.
The upside is that it allows you to keep your dignity which, in theory, should make it easier when it comes to picking up the next post.
Stewart is sharp enough to have been able to have read which way the wind was blowing and act accordingly.
Q. Were you surprised he was picked to succeed you?
A. Yes, to a certain extent anyway.
Stewart came from a cricket background, not a sport you normally think of as being closely associated with football. He is also English.
Neither are bad things. From my own experience of playing south of the border for six years, I know how well our neighbours know and love the game.
But we are a football-mad country, and it is hard to work out why we could not have produced a strong candidate from within our own game.
I was aware, though, the recruitment company used was the same one that appointed another Englishman, Neil Doncaster, to the SPFL. So clearly they were casting the net wide.
Q. Did Regan have any successes?
A. I think the introduction of the SPFL pyramid system is probably the only real measure which would qualify as a big success.
It has allowed ambitious smaller clubs to have a clear pathway to make progress in the Scottish game, and is definitely to be welcomed.
In fairness, when Henry McLeish was compiling his report into the game, it was a move I had already indicated to him as a step we had to take.
Q. Regan's biggest failure?
A The referee strike in late 2010, during the first few months of his time in charge, has to be the lowest point.
It was chaotic, with foreign officials flown in, and for a while it looked like we would have no football at all.
At the other end of his eight years in charge, the protracted failure to persuade Michael O'Neill to join us was very poor.
Q. You've said the chief executive is the mouthpiece for decisions taken by the SFA board. Are they blameless in all of this?
A. To answer this properly you really need to know the extent to which Stewart was able to make board decisions on his own.
In my time as chief executive, I had no power to make decisions. I could only make recommendations which were then acted on or not, as the case may be.
This could be very frustrating, but it also meant I was not directly accountable on any specific issue.
I think Stewart had more leeway in his time, and the suggestions are that he was the man responsible for Scotland putting all their eggs in one basket in terms of trying to bring Michael O'Neill in.
If so, he has to shoulder the blame for what was an embarrassing failure.
If not, those jointly involved have to share it with him.
Q. No manager. No one leading the SFA. Has our game ever been in a bigger mess?
A. No, I can't remember being in this situation before.
It is the last thing we need ahead of Euro 2020, where we have the potential to play matches at Hampden.
We are there now, however, and the important thing has to be what happens next.
We need to appoint a strong chief executive first, put in a caretaker boss for the moment and then do what we failed to do in the last part of Stewart's charge and appoint a manager capable of leading us to a major Finals.
Q. Does Regan's resignation put Malky Mackay back in the frame to be Scotland manager?
A. Yes. Regan made a mistake when ruling Malky out on radio during the day of the Holland match last November.
It was unfair on a man who was doing the country a favour by stepping in to take the reins on a caretaker business, and he was effectively penalised as a result.
The photographs of the conversation between the two on the pitch pre-match told the story of a situation very badly handled.
Malky should be appointed as caretaker boss again for the March fixtures against Costa Rica and Hungary because it is crucial a new chief executive is appointed first and given time to put in place a new recruitment process.
If Malky does well in those games, then he would have strong claims for the job.
Q. Will you be applying to get your old job back?
A. No, I will not. I had my turn as SFA chief executive before Stewart, which ended with me resigning due to extreme frustration dealing with the board of the time. I am now quite happy to focus on my other work.
Q. Who is the best candidate?
A. Leeann Dempster is the obvious choice. She knows the Scottish game from her work in a similar role for first Motherwell, and now Hibernian, with whom she has proved herself to be very capable.
I think she has the perfect approach. LeeAnn comes across as approachable, but at the same time professional and focused on her role.
People only seem to have good things to say about her, and her experience working with Rod Petrie, the future President, is a big plus.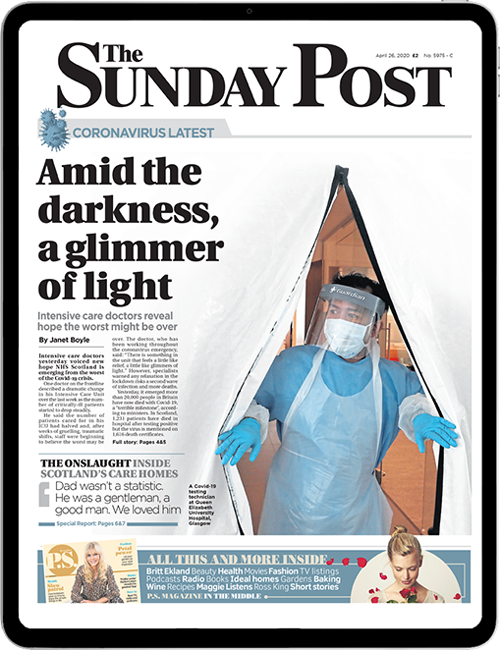 Enjoy the convenience of having The Sunday Post delivered as a digital ePaper straight to your smartphone, tablet or computer.
Subscribe for only £5.49 a month and enjoy all the benefits of the printed paper as a digital replica.
Subscribe