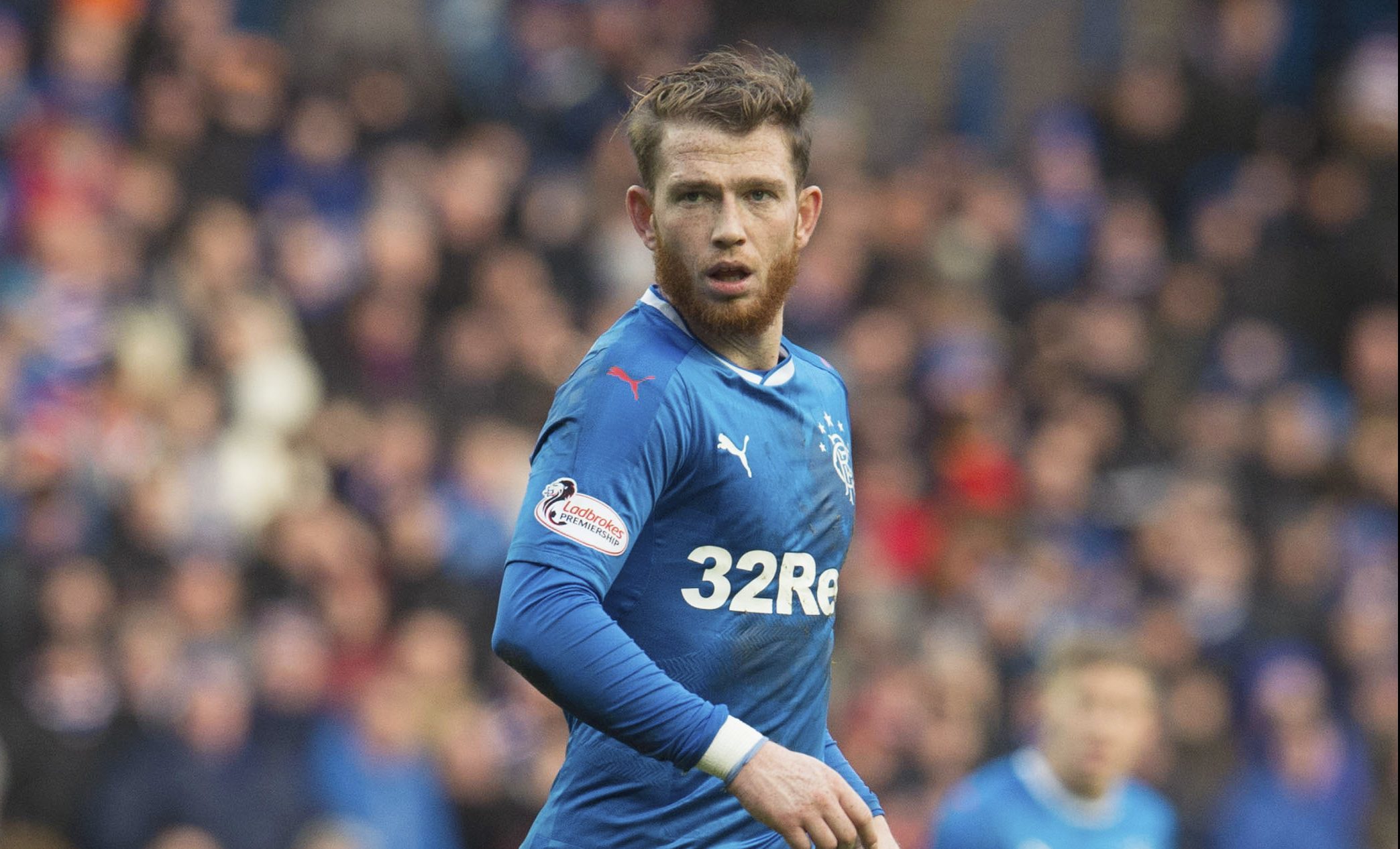 WHAT were Rangers doing when Celtic were snapping up Moussa Dembele?
That's the question the Light Blues board of directors are entitled to be asking themselves just now as Mark Warburton pleads for transfer window funds.
They won't be in any doubt reinforcements are needed for the second half of the season.
Yes, the Light Blues were better against Celtic at Ibrox on Hogmanay.
The gap between the teams, however, was still pronounced.
Dembele was part of that, and I doubt Rangers could have pipped Celtic for his signature, as they didn't have the Champions League as a potential carrot.
What the Ibrox directors will be questioning, however, is whether their manager has got value for the money that was laid out.
I say this after it emerged that the Hoops are believed to have rebuffed a £20-million inquiry from West Ham for Dembele.
That was very significant on two fronts.
One – it values the player as worth at least £20-million. That's FORTY times, it should be remembered, the £500,000 Celtic paid Fulham for him in compensation in the summer.
Two – it shows the Hoops to be on such a firm financial footing, they are able to turn down the chance to make an enormous profit.
I suspect, despite manager Brendan Rodgers' assertions to the contrary, Dembele's transfer might still go through.
It was interesting to read reports the Hoops would be agreeable to a bid in the region of £30-million, and West Ham's need to bring in a quality goalscorer is clear.
If it happens, there will be a striking contrast in the transfer dealings of the two Old Firm rivals in the previous window.
Celtic, a club with lots of money to spend, will have bought low and sold high. Impressively high.
Rangers, with severely restricted finances, will have bought relatively high – the £1.8-million spent on Joe Garner – yet had precious little return on their investment.
The former Preston player has become something of a cult hero with the supporters for the way he throws himself about the pitch.
For me, however, goals and assists are what matters when it comes to assessing the contribution of strikers. In those respects, Garner comes up short.
29 years old in a couple of months, unlike Dembele he is not someone who is going to gain value.
To be fair to Warburton, the other, younger Joe – Dodoo – has shown flashes of potential since coming north.
And it's a little early to be writing off either of the Accrington pair of Josh Windass and Matt Crooks. The latter has been injured much of the time, while Windass has had his moments.
Overall, though, the jury on Warburton's spending remains out.
What he really needs to do right now is to somehow source a dominant, solid and experienced central defender.
I know Clint Hill and Philippe Senderos were brought to the club with exactly this thought in mind.
The first named has been OK, but is 38. The latter just hasn't worked out.
Andrew Davies of Ross County is the sort of player I am talking about. He is someone who has always impressed me and looks tailor-made for the job.
As he is under contract at Dingwall, I feel Rangers may have to go to the English lower leagues (from where Davies was picked up by County) to find the man they are looking for.
It won't be easy but they will have to redouble their efforts.
The final conclusion to be drawn from the Dembele scenario is that it's going to be easier for Celtic to bring high-quality, young players north in the future than it will be for their rivals.
So Rangers, mind the gap – before it becomes too wide to cross.