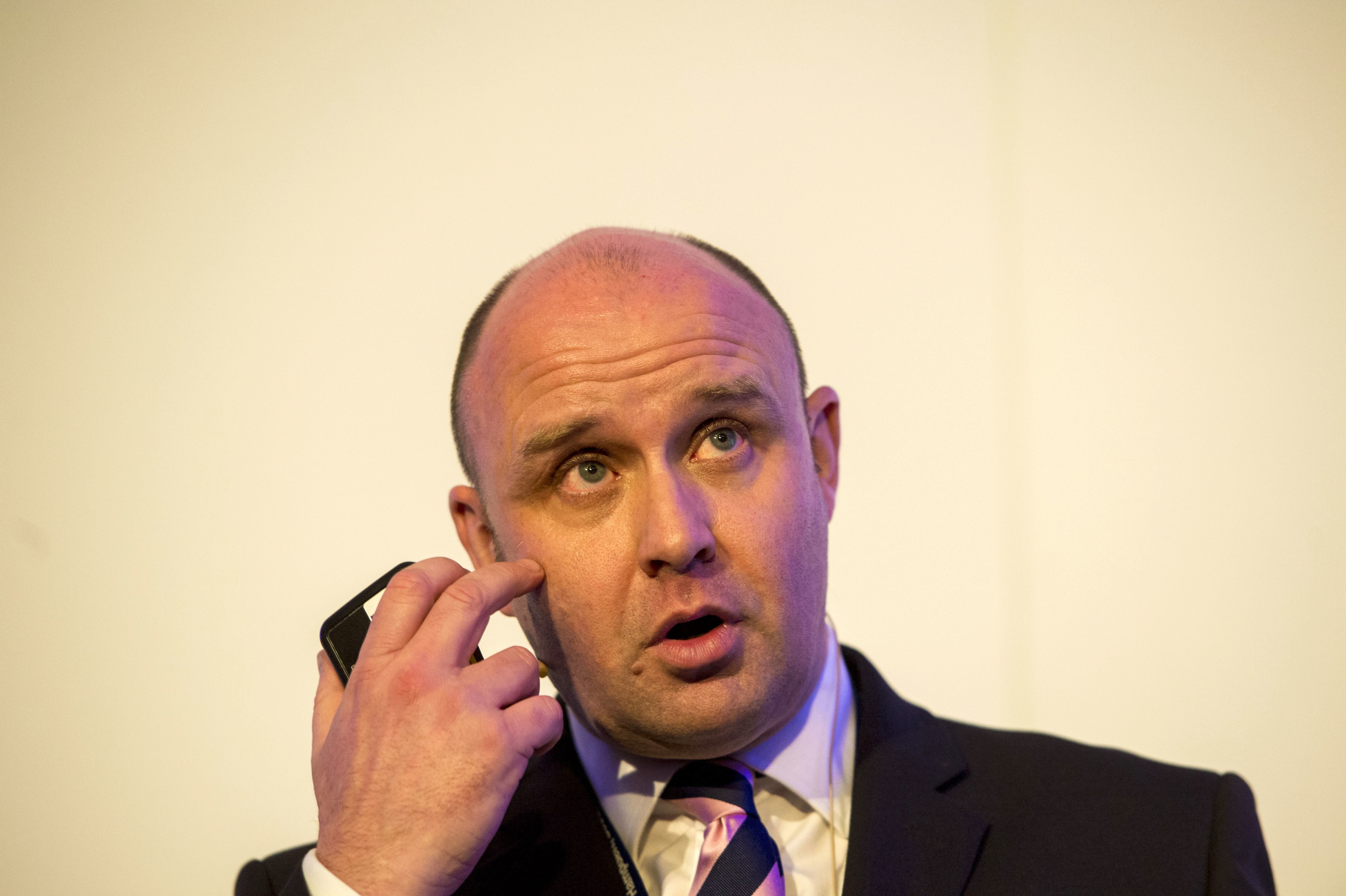 WHO'D be a compliance officer?
It is a question the SFA will have been asking themselves since the decision of Tony McGlennan to tender his resignation.
Having already done pretty much every job in the game – player, agent, manager, the Association's chief executive and pundit, I am fairly sure I could do it easily enough myself.
Would I fancy it, though? Not so much.
To be fair, I don't think I would be the type of candidate they will be looking at.
These days, a legal background seems to be a prerequisite for the role.
I am honestly not sure why that is the case.
Nothing against the legal profession, but to my mind a football background would be much more appropriate for the position.
It could be they feel a lawyer is best placed to deal with the public and media scrutiny that goes with the territory.
The amount of fuss we see generated over certain incidents in the Scottish game can be frightening at times.
People looking in from other countries could be forgiven for wondering how we manage to get ourselves so worked up at times.
I experienced this firsthand eight years ago when I was working as the SFA's chief executive.
In the role I attended a match between Livingston and Albion Rovers.
Afterwards, a video was sent to me to allow for retrospective action on a piece of simulation which I then passed to the refereeing department.
That was as far as it went. But Livingston chairman Gordon McDougall had a real go at me, demanding an investigation into what he said was a misuse of my position.
As a result, the SFA dropped the case – one of the "frustrations" I made reference to when I eventually left the role.
It doesn't have to be difficult. In fact, it should be very simple.
All cases should be referred to the refereeing department who, in turn, should seek the opinion of the official involved.
From there a decision can be made and, where necessary, a suitable sanction applied.
Actually, what I would like to see is the decision on whether or not an offence has taken place being left to a special committee of ex-footballers.
I say that because it can be difficult to understand how some of the verdicts we get just now have been arrived at.
These issues are always going to be open to human interpretation. There is no getting round that, sport is not an exact science.
Sometimes it does get pretty close. Take the case of Alex Schalk "winning" his side a penalty in Ross County's 2-2 draw with Celtic the season before last.
Footage shows, as clearly as you could possibly want, the player simulating the foul.
All that was really left to do was to make a call on the length of ban (two matches in this case) he was given.
Unfortunately, things are often not nearly as clear.
We see that in the way a camera shot from a side angle can leave you with an entirely different view of the incident than the one you had seconds earlier.
However, asking a group of people who have played the game to try to reach a consensus would surely make sense.
The experience is not all important, but it does help.
At some point, though, you have to hold up your hands and say the decision is the decision and move on, otherwise the arguments can rage on forever.
On the subject of imperfect systems, it only took one match of the 2018 World Cup Finals to highlight the flaw in the FIFA rankings.
Saudi Arabia, ranked three places ABOVE Russia, were thrashed 5-0 by the hosts in the opening game.
You can get surprises and upsets in every competition, and I am sure we will see plenty of them in these Finals.
This, though, was not one of them.
If you watched the match, you could see there was a clear gulf between the sides – with Russia miles ahead of the team rated above them.
You look at that, and it is clear the world body haven't got the respective strengths of the regions correct.
It is not just the fact you are winning matches that matters – it is who you are beating that matters.