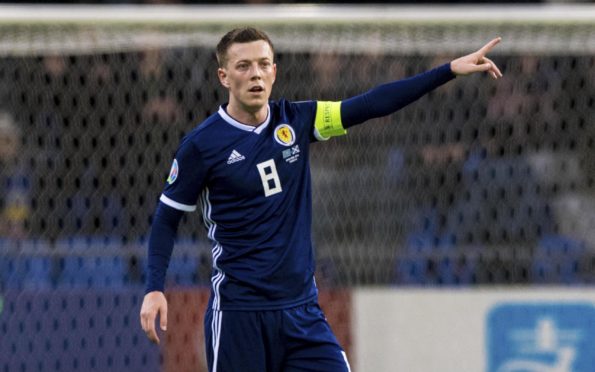 Having been the Scotland captain in Kazakhstan, Callum McGregor could do with a boost.
So it might help him to know I see him as the leading contender to be the Scottish Player of the Year.
The 25-year-old is in the prime of his career and has enjoyed a breakthrough season with Celtic.
He was outstanding in the absence of Scott Brown, and his partnership with Ryan Christie is likely to be a key component of both his club and his country's future for years to come.
But I don't see him as a natural leader of a side. Thursday night showed us that.
That is not a criticism of the player.
In fact, perhaps more than anyone else involved in what was a desperately-poor performance, he had my sympathy.
He clearly cares about his country. While others have made their excuses and stayed at home, he has never shirked his duty.
At full-time, McGregor's passion was evident when he was seen having words with Alex McLeish's assistant, James McFadden, after Scott McTominay dashed up the tunnel.
McGregor felt every player should have acknowledged the effort made by the Tartan Army in travelling nearly 4,000 miles, across six times zones, to support Scotland.
That's good, it shows he has the right instincts.
What he wasn't able to do, however, was rally the team when we suffered the loss of two early goals.
At that point we looked completely lacking in any direction, both individually and collectively.
Had Scott Brown, who recently retired from international football, been on the pitch I think it would have been a different story.
He would have urged those around them to regain their focus to fight to see what could be salvaged from the situation.
Had Kieran Tierney, another of McGregor's Celtic team-mates, been fit to play, he would have done similar.
So, too, of course, would our missing skipper, Andy Robertson.
The question is would it have been a different story had Stuart Armstrong or Scott McKenna worn the armband?
Both were in the starting line-up, and both have counter claims to take on the captaincy.
Armstrong was the most-experienced player in the team. He was the only survivor from the side which thrilled supporters at Hampden in the 2-2 draw against England two years ago.
McKenna, meanwhile, had done the job before. He was skipper against Mexico in the Azteca Stadium last summer in what was only his fourth appearance.
He also plays in the right area of the park. As a central defender, he can see the play in front of him.
His size and stature doesn't hurt, either.
True, he didn't do well at the third goal, but he is a commanding player who impressed with his displays for Aberdeen in their recent positive results against the Old Firm.
So there were options for McLeish, and that is even without looking at the likes of McKenna's skipper at the Dons, Graeme Shinnie.
Given his lack of involvement at international level, it would have been asking a little too much of him to try to take charge – especially when he was having to switch back to left-back for the night.
As manager, McLeish is the man who handed McGregor the role, so he must shoulder the responsibility for that decision in much the same way as he, ultimately, carries the can for what was an extremely painful defeat.
McLeish has his detractors and there will be plenty of them who will use this latest disappointment as a stick with which to beat him.
While I feel there were areas where he could have done better – and his choice of captain is a case in point – I feel that is missing the target.
The Scotland players who fell so short in Kazakhstan have to each individually reflect on their shortcomings on the night ahead of today's tie against San Marino.
They are all old enough, and good enough, not to need to be led by the hand when they find themselves in a tough situation, something which happens frequently in the life of a professional footballer.
People will always look for excuses to explain away a defeat.
We hear endlessly about plastic pitches and poor refereeing decisions.
As bad as the defeat was, the fact remains we have enough talent to qualify for Euro 2020 and, thanks to our Nations League wins, we have the route to get there.
But unless the players themselves believe that, it won't happen.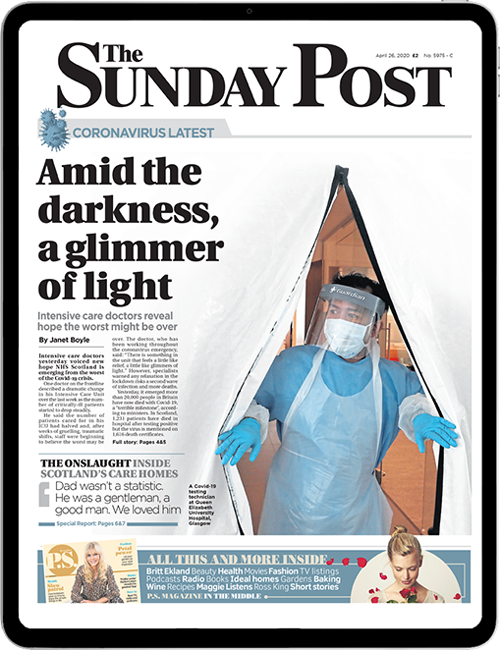 Enjoy the convenience of having The Sunday Post delivered as a digital ePaper straight to your smartphone, tablet or computer.
Subscribe for only £5.49 a month and enjoy all the benefits of the printed paper as a digital replica.
Subscribe