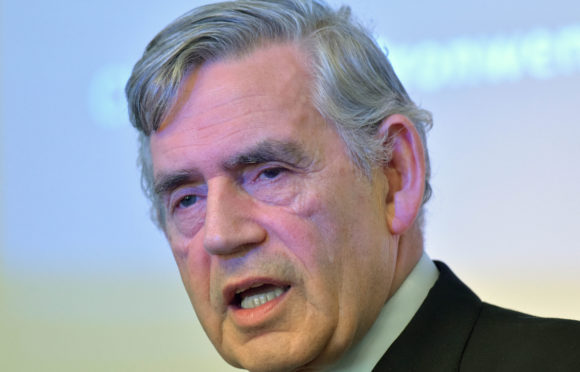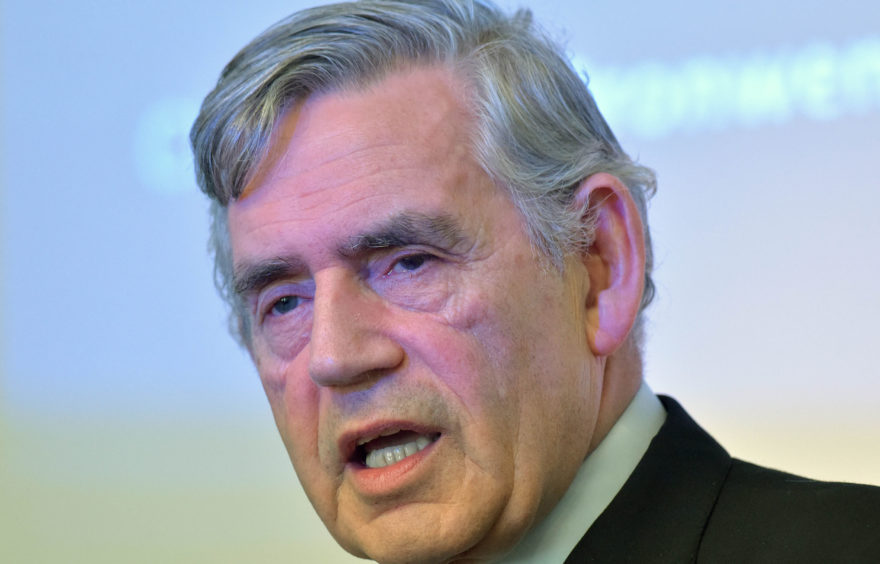 Radical action is needed to tackle "near epidemic levels" of child poverty in Scotland, former prime minster Gordon Brown has said.
He has demanded UK and Scottish ministers unite and form a special joint council that can agree new measures to "prosecute a war on poverty".
The latest figures show almost one four youngsters are living in poverty, with 240,000 children affected.
That total is forecast to rise by as much as 38% over the next decade if no action is taken.
Mr Brown complained none of the current mechanisms for joint working between Westminster and Holyrood are effective.
He said: "Where urgent problems demand it, we should set up joint councils between Scottish and UK Governments to work together to do what is in the best interests of the Scottish people.
"It is in everyone's interests.
"In this way we can end the divisions, reunite our country and put children, the NHS and high-quality jobs first."
The former Labour leader spoke out at an event in Edinburgh organised by the think tank Our Scottish Future.
He said it was time to "think beyond current conflicts" between the two Governments and do "what best meets the needs and aspirations of Scottish people – not what best suits the ideologies of political parties".
Mr Brown added: "It is time for radical action to address near epidemic levels of child poverty, which are a scar on the soul of Scotland – a 50% rise from 2015 to 2028 with 250,000 more children in poverty than the Scottish Government's targets."
Legislation already passed by Holyrood commits the Scottish Government to having less than 10% of all children living in relative poverty by 2030.
Mr Brown suggested the "best way" to maximise any reduction in the problem was for the UK and Scottish Governments to work together.
He said: "Without co-operation, cash that should be spent on children is diverted to duplicating in Scotland similar UK mechanisms and systems that can already deliver benefits to children in need."
Mr Brown called for the "iniquitous" two-child cap on some benefit payments to be ended, saying this currently costs poorer families £64 a week.
He also demanded child benefit and the child element of Universal Credit be increased.
The former PM said: "None of us can be happy with the levels of child poverty we see today and none of us can feel comfortable when so many children lack basic comforts.
"None of us can be at ease when so many are increasingly ill at ease, none secure when so many families are so much more insecure.
"It is time to come together and fight and win a real war against Scottish poverty."
A UK Government spokeswoman said: "A child living in a household where all adults are working are five times less likely to be in poverty than a child in a household where nobody works.
"There are over 3.8 million more people in employment compared to 2010, a million fewer workless households and a record low number of children in workless households.
"We know some families need support, which is why we spend £95 billion a year on working-age benefits, with Universal Credit now supporting more than 2.8 million people across the UK – almost 242,000 in Scotland.
"It gives people financial help if they're unemployed, low-paid or unable to work.
"Meanwhile, Scotland has significant welfare powers and can top up existing benefits, pay discretionary payments and create entirely new benefits altogether."
A spokesman for Scottish Communities and Local Government Minister Aileen Campbell said: "People in Scotland remember Gordon Brown as the man who fought tooth and nail to protect the political status quo and ensure that Scotland would continue to live under Tory Governments that we didn't vote for.
"It is therefore a bit rich for him to now complain about a disjointed political system and demand that we spend hundreds of millions of pounds after our resource budget has been cut by £1.5 billion by the Tories over the last decade.
"The SNP Government is doing everything it can – under the financial and constitutional constraints that Gordon Brown ensured would be placed upon us – to tackle poverty and inequality in Scotland."
The spokesman added: "We have set in statute our ambition to eradicate child poverty in Scotland and are introducing our game-changing new Scottish Child Payment, offering £10 a week per child to low-income families by the end of 2022 – with early roll-out for families with a child under six by Christmas this year.
"In 2018-19, we invested more than £1.4 billion in support, which was targeted on low-incomes families from housing to childcare, and an annual £100 million to mitigate the worst impacts of UK Government welfare cuts, which are the main reason that child poverty is projected to rise.
"We have urged the UK Government many times to take action on this and reverse their cuts, as have a range of charities and even the UN."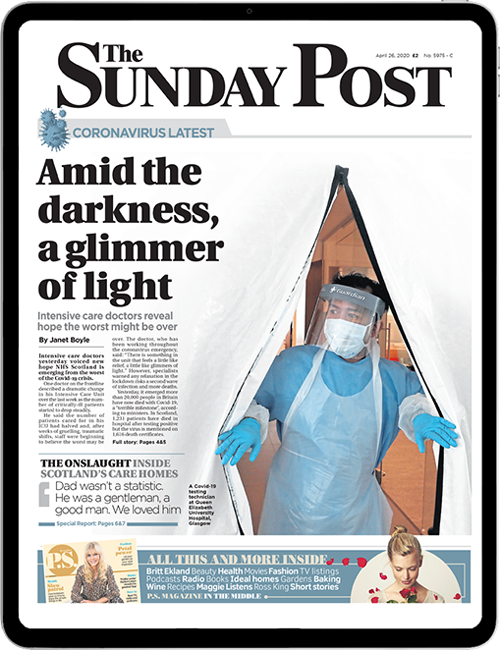 Enjoy the convenience of having The Sunday Post delivered as a digital ePaper straight to your smartphone, tablet or computer.
Subscribe for only £5.49 a month and enjoy all the benefits of the printed paper as a digital replica.
Subscribe