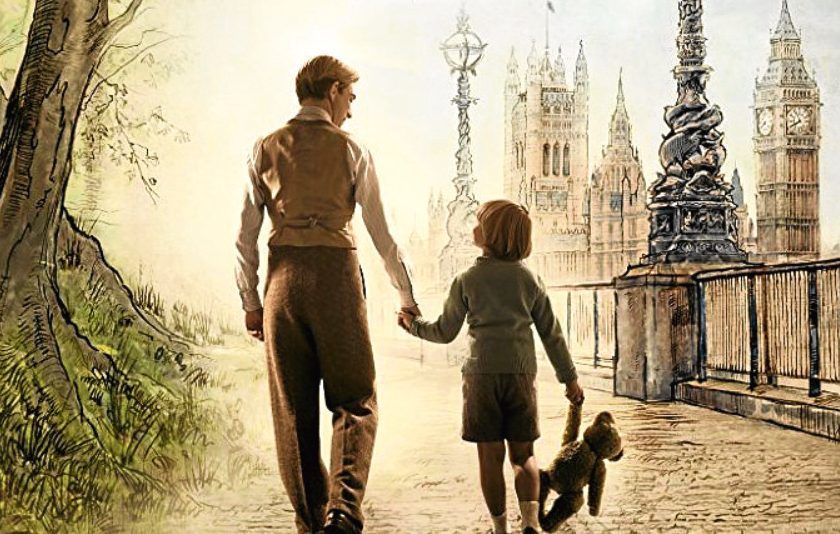 "TUBBY little cubby all stuffed with fluff . . ."
I don't think I need to tell you who the song is about as the teddy bear in question, Winnie the Pooh, is so hugely successful that the Disney song is very well known.
A product of the imagination of AA Milne, Winnie was the name given to a stuffed toy belonging to Christopher Robin, the author's son.
Sadly, despite all the success of his books about Christopher Robin and his adventures with his toy friends, AA Milne began to regret writing about the bear, as a new film out this week reveals.
"He came to resent the fact that he was only known for Winnie the Pooh," explains Domhnall Gleeson, who plays the author in Goodbye Christopher Robin.
"He had a hard time dealing with the fact he was a very celebrated writer who then became uncool because he wrote these books, which a lot of people made fun of.
"They weren't seen as being serious things."
The writer must also have rued the books because they had a detrimental effect on his relationship with Christopher Robin.
"He adored his son," said Domhnall, 34, who also starred in the Harry Potter movies, as Bill Weasley.
"He wrote this book for his boy, about his boy. He named him Christopher Robin and then he gave that to the world.
"At that time, fame was a very different thing. I don't think we knew how toxic it was in the way that we do now.
"But Christopher Robin became an absolutely-huge celebrity at a very young age.
"The only other people who would have been comparatively as famous in terms of children would have maybe been the royals.
"He became a symbol of these wildly-successful books.
"But as a result, he was bullied hugely at school. He really came to resent what his father had done.
"They had a fractious relationship, or complicated at least," Domhnall continues.
"So Goodbye Christopher Robin has to do with that."
With their relationship being so strained at times, Domhnall was mindful that on-set tension might have a negative impact on his young co-star Will Tilston, who plays Christopher Robin.
"I said to Will: "Look, it's going to feel like we're not friends sometimes during the day.
"At the end of every day, we'll be friends again. But sometimes, it's going to be hard.
"I had to shout at him, and scare him, but he was great, as he was able to do the same thing.
"Now, after doing the film, I have this real empathy for AA Milne.
"I spent a long time thinking about him, walking around where he was born, where he lived.
"My idea of where these books came from has changed a huge amount.
"But the books remain all they were to me before — which is something full of wonder."
Sadly, Christopher Robin disagreed, saying he thought his father: "Had got where he was by climbing on my infant shoulders, that he had filched from me my good name and had left me with nothing but the empty fame of being his son."
He rarely saw his father before Milne's death in 1956, and they never reconciled, although he eventually let go of his anger.
It's so tragic that a book that brought so many children joy, only meant grief for the author's own son.
Goodbye Christopher Robin is in cinemas from Friday, September 29.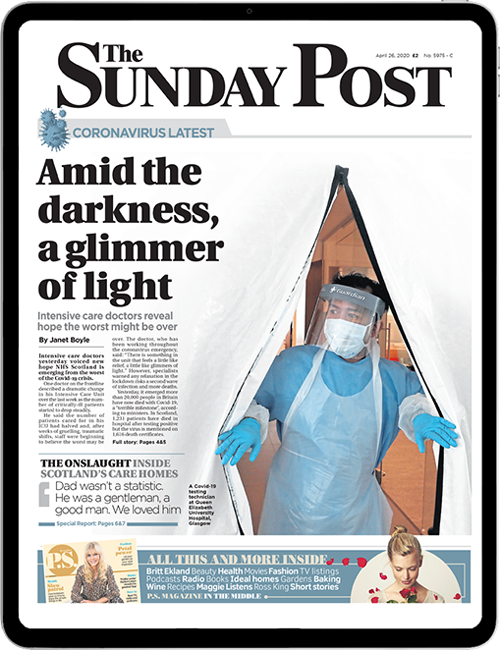 Enjoy the convenience of having The Sunday Post delivered as a digital ePaper straight to your smartphone, tablet or computer.
Subscribe for only £5.49 a month and enjoy all the benefits of the printed paper as a digital replica.
Subscribe