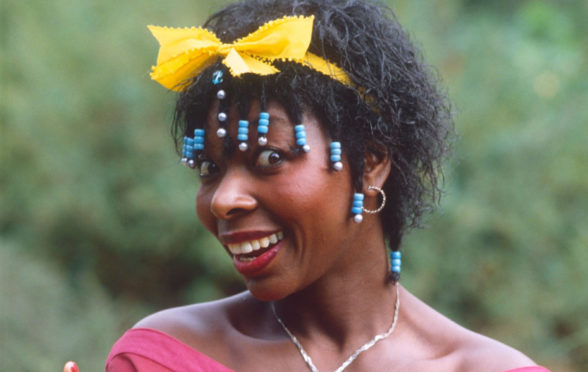 She may be in her 70s, but Floella Benjamin is showing no sign of slowing down. In fact, she says she's only just getting started. "Life is busier than ever," she laughs. "I certainly don't feel as if I want to retire. I'm not ready."
It's been 50 years since Floella entered the world of showbiz, as the face of children's TV. Half a century on from her beloved Play School days, she has appeared on more TV shows, started her own successful production company, written 30 books, supported countless charities, delved into the world of politics – all with a level of enthusiasm and gusto that most of us would struggle to match, whatever our age.
Now 71, her looks have defied gravity and she has that same infectious laugh we still remember from our days sat cross-legged in front of the TV, watching her, and her gang of toys, on screen.
"It's funny, because every 10 years in my life, something amazing happens to me," said Lady Benjamin. "When I was 10, I came from Trinidad to England, when I was 20, I started my career in showbiz, at 30 I had my first child, in my 40s I started my own production company, in my 50s I went into politics, and at 60 I ran my last marathon. Goodness knows what my 70s hold but I have a feeling it's going to be exciting!"
It's certainly an optimistic approach to a pandemic-tinged 2020, which started off well for Floella. In March, she received a damehood at Buckingham Palace for service to charity. The accolade, which came in addition to an OBE for contribution to TV in 2001, recognised 45 years of supporting good causes when Floella ran 10 consecutive marathons between the ages of 50 and 60, backed countless children's charities and even watched doctors perform transplant surgery in Barbados earlier this year as patron of Transplant Links Community, which saves the lives of people suffering fatal kidney disease.
But the celebrations were short-lived because, three days later, the whole country plunged into lockdown. "It was a little crazy, but my husband Keith and I decided to embrace it," she said. "For over 40 years, we have literally spent 24 hours a day together, living together, working together, so we are used to it. We decided to use lockdown to do something useful together and started up a YouTube channel and recorded stories for children." And, having lived in the same house for 42 years, Floella and Keith, the stage manager she met when she was part of the '70s hit musical Hair, decided it was as good a time as any for a clear out.
"Believe it or not, the decluttering is not quite complete yet. We're still going," she giggled. "I found boxes upon boxes of old newspaper cuttings – and it made me realise I have done so much that I have actually forgotten about. I'm one of those people who hangs on to an old bus or theatre ticket because it reminds me of something. Decluttering is a spiritual thing where you need to decide what memories you can file and I realised I couldn't throw a lot of it away. I have ended up keeping most of it – and just organising it instead."
Floella has dealt with lockdown in a way that only she could… laughing and smiling and dancing her way through the dark days, with a determination to focus on the positives. "I think not being able to see the family has been the worst bit," she said. "Nobody has set foot in our house since the middle of March. Even when our daughter comes to visit, she stops at the front gate. Our son lives in Dubai so we've been having Sunday dinners together on Zoom with the kids, reminiscing about their childhood.
"It's not the same as seeing them and it has been hard, but I try to remember everything happens for a reason – and disappointment is just an appointment with something better. I'm not saying I never get down but when I do, I pick myself up, dust myself down – and I smile. If you believe that life is good, it will be."
Floella's ability to be so utterly positive in the midst of such a traumatic time is something she learned in her younger years.
The values taught by her mum, whom she affectionately calls Marmie, have shaped not only Floella's career and family, but her attitude to life too. "I am one of six children and we were a poor family," she said. "Mum worked three jobs to provide for us. She would come home with an apple or an orange and we would have to share it between six of us, but she did her best for us. We had very little, but everything was done with love and purpose."
Floella, who came to London from the Caribbean in 1960 as part of the Windrush generation, faced daily racial abuse. "It was hard, but it was a time I realised if you are loved, you can get through it," she said."My mum made us feel important. She taught me that, if people didn't like me because of the colour of my skin, it was their problem not mine. When your parents show you that love and support, you can cope with anything."
The Baroness's early life is charted in her classic memoir, Coming To England. The first version of the inspiring story was published 25 years ago, but Floella released it as a picture book earlier this month for a much younger audience. "Even all these years on, the original book is still being used in schools," said Floella. "I get letters from kids all over the world saying how much they see themselves in the book. It's not just about the colour of your skin, but all the barriers you can face, and how courage and determination can often overcome adversity."
It's all part of Floella's determination to set children off with the best possible start in life. Having worked in prisons, she has spoken with many criminals who associate going off the rails with experiences from their childhood.
"It's so important to nurture young kids because childhood lasts a lifetime," she said. "Children are shaped by what they learn in their early years… it all forms the basis we carry through with us to adulthood. That's one of the reasons I have always stayed working with children. I am teaching the way for the future. My mum used to say education is your passport to life. And it's true."
The most important thing to teach, however, is love, she says. "I always say to parents, please love your children – and tell them you love them. It is so important to hear you are loved. No child should feel alone. My parents loved us no matter what and that's what Keith and I did for our own children. We dedicated our lives to them.
"I turned down so much – an offer to become the face of Disney – and to do musicals overseas, so I could be at home with my kids. I used to tell my bosses I had to be back to sing them a song before bed."
Floella is currently revisiting her last few decades as she pens her next autobiography.
While the accolades and awards have flooded in, undoubtedly the best recognition for Floella is the smiles on children's faces. "I adore making children happy. It gives me such joy," she said. "I always tell them somebody loves them – and that's Floella."
And as I hang up the phone on this woman with a heart which can only be made with pure gold, I honestly believe she does.
---
Coming To England by Floella Benjamin, illustrated by Diane Ewen, is published by Macmillan Children's Books, price £12.99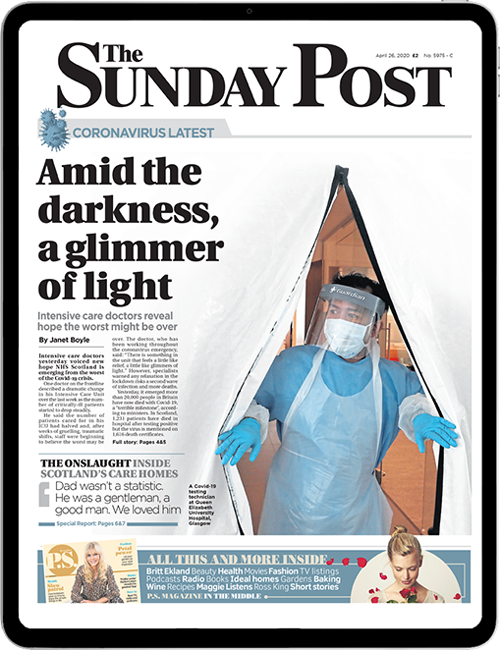 Enjoy the convenience of having The Sunday Post delivered as a digital ePaper straight to your smartphone, tablet or computer.
Subscribe for only £5.49 a month and enjoy all the benefits of the printed paper as a digital replica.
Subscribe