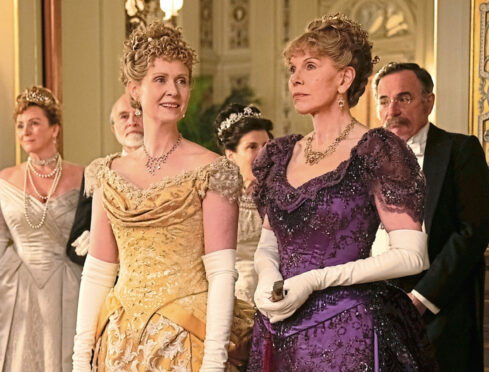 Another year here in La La Land begins! I've been here for a long time now but there's something about living in Hollywood which means you can never really feel too pessimistic about the future.
Maybe it's the organic kale frappes, perhaps it's the smiling faces…maybe it's just the oodles of vitamin D. If you're tired of Los Angeles, you're tired of life, if you'll allow me to mangle a phrase!
This year there's plenty to look forward to, starting with a Downton Abbey-style drama. I've interviewed Julian Fellowes, the creator of Downton, several times before and he's a lovely guy.
I'm looking forward to this glossy period drama, called The Gilded Age, created for HBO.
Sex And The City (and now And Just Like That) star Cynthia Nixon teams up with Christine Baranski, who featured in Mamma Mia.
It's set in 1882 and young Marian Brook (Louisa Jacobson) moves from rural Pennsylvania to New York City after the death of her father to live with her thoroughly old money aunts Agnes van Rhijn (Baranski) and Ada Brook (Nixon).
The Gilded Age was a term coined by Mark Twain about the era of greed and corruption in the US after the end of the Civil War. It seems like a wonderfully evocative setting for a sumptuous period drama.
We've also got the return of a Scottish hero too, sort of! Ewan McGregor is currently filming the Disney+ miniseries Obi Wan Kenobi, which will be released later this year. The Star Wars spin-off will follow the mystical, lightsaber-wielding monk once more; and although the Star Wars prequels, where McGregor played the character, aren't exactly adored, his performances really seemed to strike a chord with the younger fanbase. Star Wars fans will devour it.
One series I'm looking forward to is Monarch, which debuts at the end of this month and looks like great fun. It's a slightly camp drama series about a hugely successful country music family. Susan Sarandon is the matriarch of the family and Anna Friel plays her daughter.
There looks to be a lot of high drama, 10 gallon hats and drawling. Think Succession crossed with Dallas.
Next week there's a horror series on Netflix called Archive 81. Mamoudou Athie stars as an archivist charged with restoring scary videotapes from the '90s. Rumours that they're my audition tapes from back then are unfounded…although they're certainly more terrifying.
Fans of Sex And The City might be wondering where Kim Cattrall is since she's not in the sequel show. She's not been at home drawing devil horns on pictures of Sarah Jessica Parker, anyway. Instead Cattrall is going to be starring in another comedy sequel, How I Met Your Father, the follow-up to, you've guessed it, How I Met Your Mother.
The best thing about all of these shows? They're all coming out in the next few weeks! Happy New Year!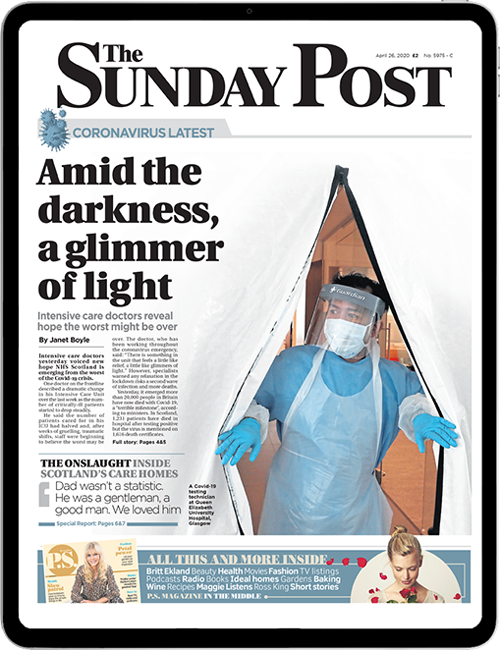 Enjoy the convenience of having The Sunday Post delivered as a digital ePaper straight to your smartphone, tablet or computer.
Subscribe for only £5.49 a month and enjoy all the benefits of the printed paper as a digital replica.
Subscribe