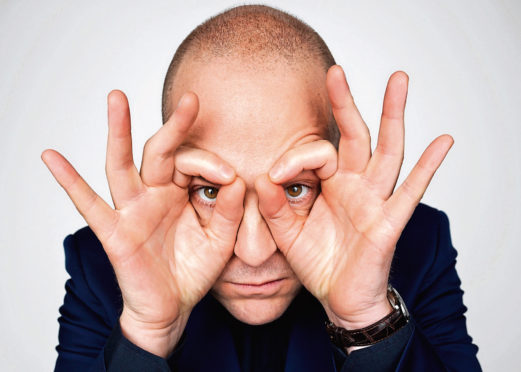 Back in the early noughties, magic seemed to be the new rock and roll. After years in the doldrums, illusions and tricks were back in vogue.
David Blaine helped make such things fashionable again via his own unique brand of illusions, scaring people half to death on the street and doing amazing stunts; others then jumped on the bandwagon.
However, Derren Brown proved to be a unique force to be reckoned with. For many of us, our first glimpse of him came on Jonathan Ross's TV show when he did what seemed to be impossible – he left the motor-mouthed presenter speechless by seemingly reading his mind.
It's the kind of thing we've come to expect from Brown, who can probably do such things in his sleep. His live shows have seen him control people's thoughts, or even give them toothache – a handy skill to have if you want to get back at your enemies…
"It's not really a trade, as such," says Brown of his act. "I suppose I employ a variety of different techniques and approaches to what I do, but it's mainly a mixture of hypnosis, magic and the power of suggestion."
His background isn't as a magician either. Instead, if he'd followed his original career path, he might have become the next Paul McKenna. "I started studying as a hypnotist, doing bits of stage hypnosis and also hypnotherapy," he reveals. "From there, I began to drift into magic, with a view to bringing the two together in an act. And I also started developing peripheral psychological skills, which have ended up becoming an integral part of what I do."
Brown's uncanny abilities include a capacity to learn an extraordinary amount just by looking at people. He can guess what they do for a living, what they'd like to do, what they are thinking, and when they are lying. Surely it must make for a pretty traumatic personal life?
"I kind of have to switch it off, or I'd never have a normal relationship. It would be disastrous to be constantly examining how people act, analysing their behaviour patterns. Obviously, I absorb some of these skills at an unconscious level, but on the whole, it's pretty easy not to apply them. While it may look relatively simple, it's hard work. I couldn't do it all the time, and I wouldn't want to."
The programme sees Brown discuss some of his most famous televisual moments, including the moment he correctly predicted the National Lottery result – something many of us dream about doing…
Derren Brown: 20 Years Of Mind Control: Live, Channel 4, tonight, 9pm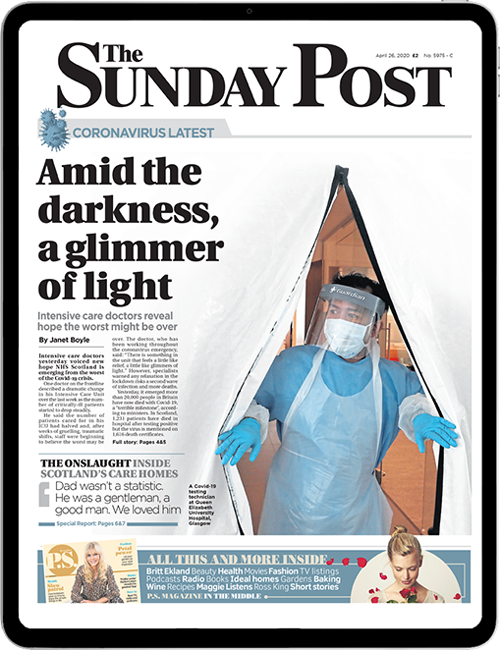 Enjoy the convenience of having The Sunday Post delivered as a digital ePaper straight to your smartphone, tablet or computer.
Subscribe for only £5.49 a month and enjoy all the benefits of the printed paper as a digital replica.
Subscribe