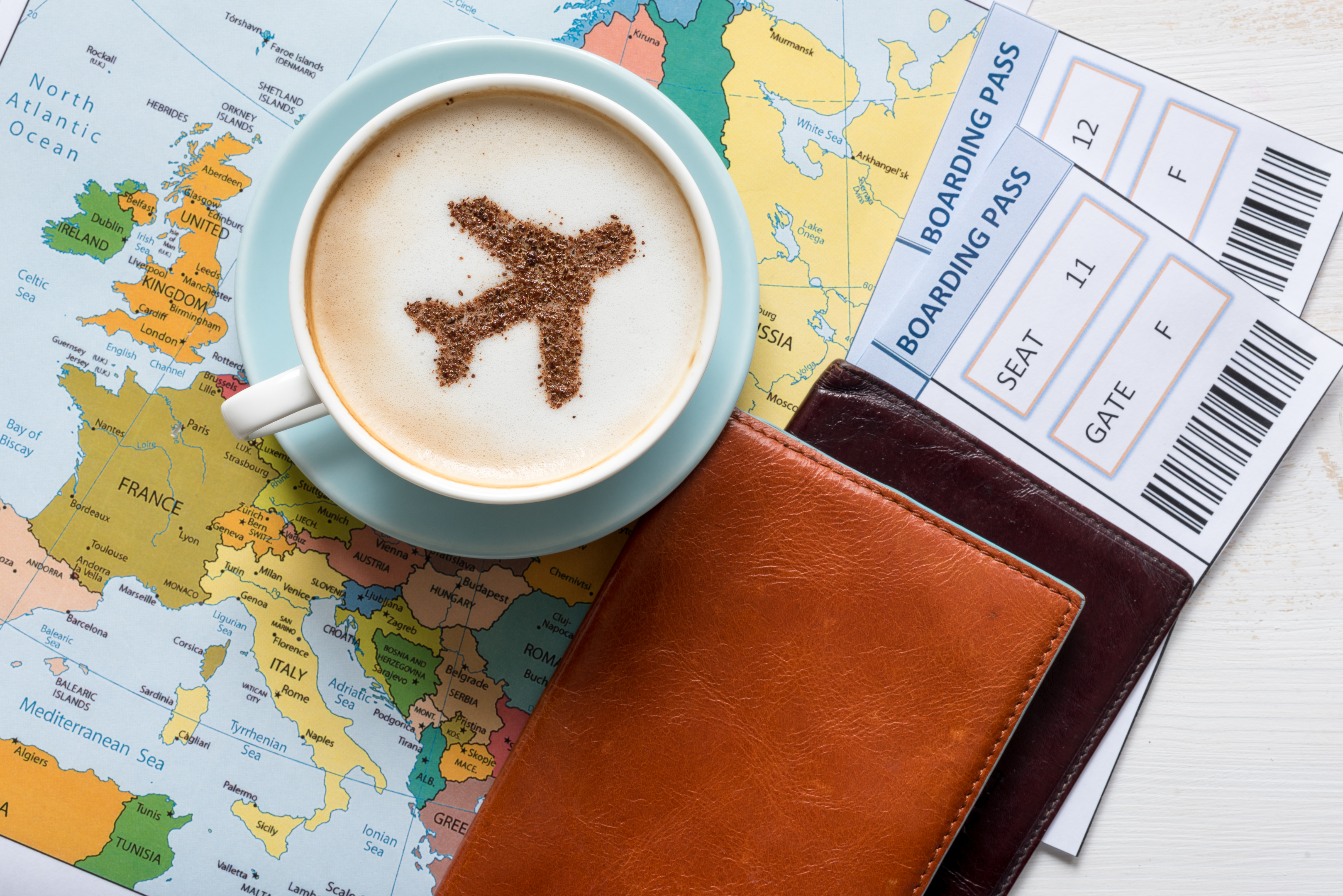 NEARLY 700,000 Brits a month post online about going abroad – at the exact moment their homes are empty
 A new report revealing the scale of social media posting across Facebook, Twitter and Instagram has highlighted how more than 1.5 million airport check-ins or holiday posts were made about trips in June – nearly half of us doing so while our homes were empty – raising the risk of crime and potentially invalidating home insurance policies.
The news comes as 7% of those who publicly revealed their holiday plans state they have been burgled while on holiday, compared to just 2.5% of those who kept their trip private.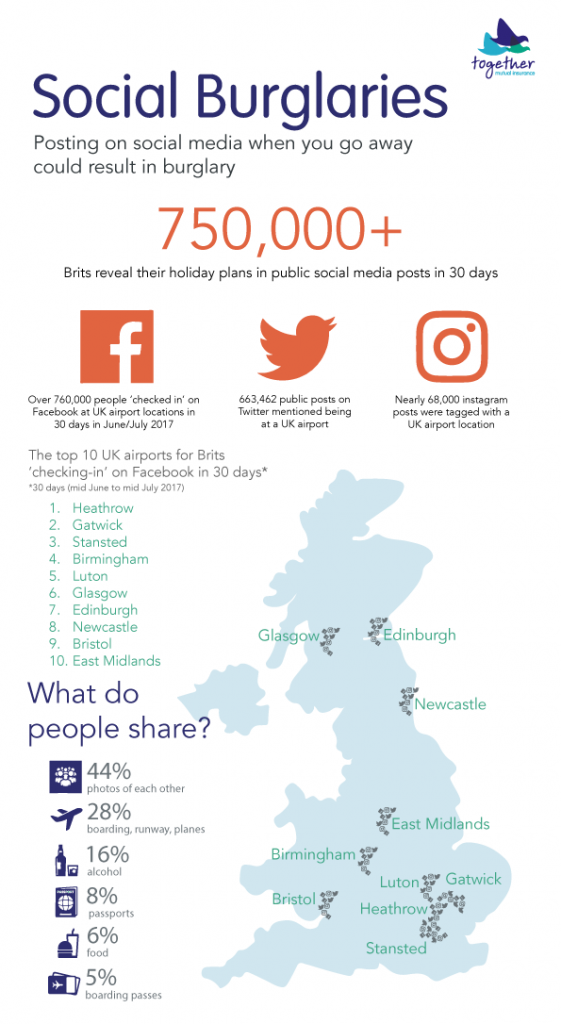 Despite this, 58% state they post holiday snaps online when they are abroad. This amounts to 695,000 empty homes put at risk of burglary. Of those asked in more detail about their holiday posting habits, 44% have tagged friends too, further increasing the risk posed online.
From the 29 airports analysed, the highest proportion of passengers who publicly check-in on Facebook per UK departure airport are:
Glasgow Preswick (9%)
Newcastle (8%)
East Midlands (6%)
Liverpool John Lennon Airport (6%)
Birmingham International (6%)
Robin Hood Doncaster Sheffield (6%)
Belfast International (5%)
Newcastle tops the list of those most likely to post pictures of their alcoholic beverages with a third of its social posting passengers choosing to snap their beverage (32%) followed by Birmingham (20%), Glasgow (18%) and Manchester (18%).
Jon Craven, CEO of Together Mutual Insurance said: "We know from our social media research that there is a significant level of risk posed online when people travel abroad that could be affecting the security of households across the UK.
"While people may be quick to post their holiday excitement in an instant, don't forget it's not just the usual holiday spam that could leave you vulnerable. For example, making online customer service enquires or complaints can be a risk you may not realise.
"First and foremost, you should make yourself familiar with your social media security settings, and those of your friends who may be likely to tag you. Why not wait until you get back before you share your snaps, that way you can pick the best bits and reduce your risk?"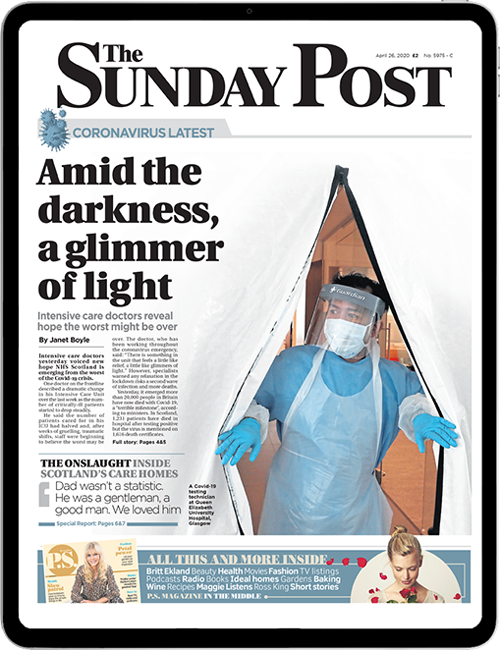 Enjoy the convenience of having The Sunday Post delivered as a digital ePaper straight to your smartphone, tablet or computer.
Subscribe for only £5.49 a month and enjoy all the benefits of the printed paper as a digital replica.
Subscribe