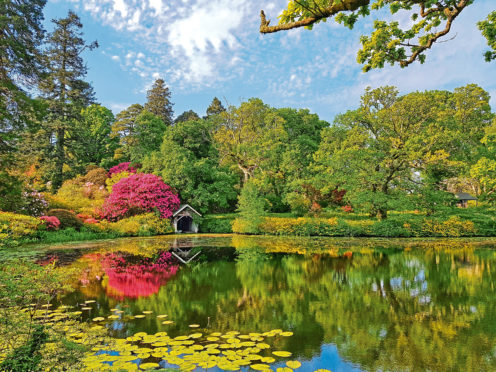 At a rejuvenated woodland estate, Agnes Stevenson chats to a gardener who knew nothing about horticulture but quickly learned on the job
The west coast is renowned for its woodland gardens but one of the most spectacular of these is also its least known.
Bargany, near Girvan sits three miles inland from the coast, surrounded by hills and forests.
For most of the year Bargany is a cool, green space but in spring it undergoes an extraordinary transformation as rhododendrons and azaleas begin to open their buds.
Almost overnight the garden discards its subtle tones to put on a display of dazzling colour while the mass plantings of yellow-flowered Rhododendron luteum fill the air with an almost overwhelming sweet perfume.
This is gardening on a grand scale, where diggers and chainsaws do the job of normal tools, but it is a labour of love for Sally-Anne Dalrymple-Hamilton, who took over the running of the family estate with her husband John in 1998.
When I visited Bargany a few days ago, Sally-Anne told me she knew nothing about gardening when she arrived but that events had quickly unfolded and she realised that the only option was to get her hands dirty.
"We had only been living here for a few months when the Boxing Day storm struck and it was devastating," she says.
"Twisters had torn at the trees, snapping them off like twigs at all different levels and when the winds died down, 200 trees were on the ground."
The work of clearing up went on for months but as the fallen timbers were removed new views opened up through the garden, inspiring Sally-Anne to continue clearing the ground.
"The main planting on the estate had been carried out in the 18th and 19th Century, so trees were reaching maturity and the rhododendrons were above head height."
By cutting down sections, thinning out others and introducing a bold pruning regime, the garden began to reveal itself as it had originally been conceived.
Today, managing the garden's exuberant growth continues, helping rejuvenate the plantings and uncovering areas such as the Victorian rock garden.
At the heart of Bargany is a huge pond with waterlilies and a boat house and while the main section of the walled garden is now home to grazing sheep, parts are filled with cherry blossom and the exuberant colours of azaleas.
Here too is an old pineapple pit, which would once have supplied exotic fruit to the house.
Bargany is a private estate, but in May it opens its gates to visitors and Sally-Anne has welcomed their return after last year's enforced closure.
"This isn't a manicured garden, we don't have a full-time gardener keeping it in shape, but it is a much loved family garden and we enjoy it just the way it is."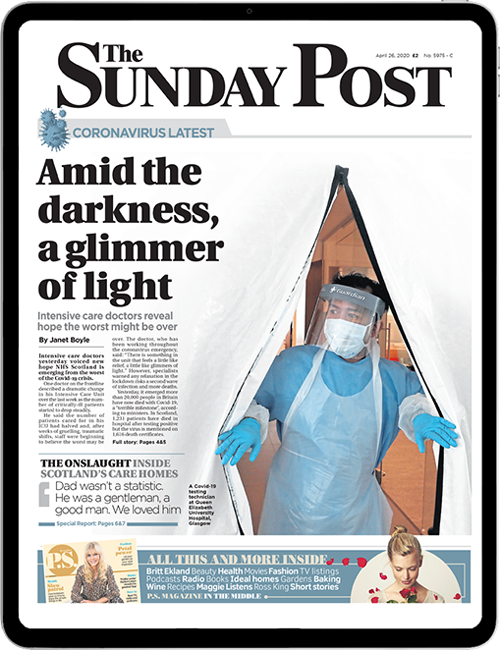 Enjoy the convenience of having The Sunday Post delivered as a digital ePaper straight to your smartphone, tablet or computer.
Subscribe for only £5.49 a month and enjoy all the benefits of the printed paper as a digital replica.
Subscribe