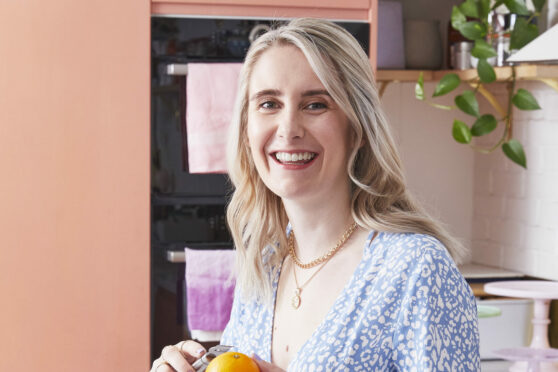 When Becky Excell was told by her GP to cut out gluten, it seemed impossible.
A university student at the time, her diet was typical of her peer group: easy-to-throw-together meals with frequent big blowouts that involved alcohol and takeaways.
When Excell looked at her gluten-free options, it felt as if she had been asked to give up on all the good stuff.
"It did really feel like I was missing out. Even the social aspects of things, like not being able to go out for meals at restaurants with your friends because there isn't an option on the menu for you to eat, that was hard to take at first and impacted me massively," explained Excell.
"Then over the years I then started to create my own recipes because I was missing out on too many foods, all those things that you really want to enjoy, like pizzas and doughnuts.
"It was purely for myself at first but then I began to share them online and people who were looking for gluten-free recipes started to find and make them, and send me photos and be really positive about them.
"So I started my blog and began posting my recipes there, and a few views built up and built up, and now we're on well over 30 million views on my blog since it first started."
Over the past 10 years Excell has become the undisputed queen of gluten-free bakes, amassing 187,000 Instagram followers, publishing two cookbooks, and picking up glowing endorsements from culinary giants like Nigella Lawson in the process.
Her new book, How To Bake Anything Gluten Free, holds the key to Excell's success. Instead of swapping out non-gluten free ingredients in traditional recipes, Excell threw out the cookbook and started her own bakes from scratch.
"People think it's more complicated when it really isn't. You just need to have the right set of ingredients and the right recipe. If you just choose any old recipe off the internet or try to convert a regular recipe to being gluten-free, you might have problems.
"I think gluten-free baking has a reputation for being dry, crumbly, expensive and difficult, when, actually, I would guarantee it's none of those things. When you follow a good recipe, gluten-free baking is just delicious. It doesn't taste any different, and it's really fun.
"I want to change people's views and restore the reputation of gluten-free baked goods, because there's so much out there."
Excell said her inspiration for new recipes comes from her legions of followers, and she often asks them what foods and treats they want to try the most: "People who are gluten-free don't want something that is really crazy or weird or different, they just want to have what they see in the bakery.
"In the book, there is a recipe for a copycat Krispy Kreme doughnut because people requested it."
Excell's aims to make her bakes delicious in their own right, with the fact they are gluten-free becoming a bit of an afterthought.
And her recipes have allowed many gluten-intolerant people to enjoy foods they thought they would never be able to eat again, and lots of them have reached out to her to express their gratitude.
"It feels very surreal and ridiculous because when you think of people doing a job to help others, you think of doctors, nurses and firefighters," she said.
"I've come to realise food is such an important part of everyone's life, and if you can't have certain foods then you generally can't have some of those really nice social occasions.
"People have said to me I've made it possible for their son or daughter to have a birthday cake, when before they might have been missing out.
"When people say 'thank you' it just feels amazing that I've been able to change their lives in some way."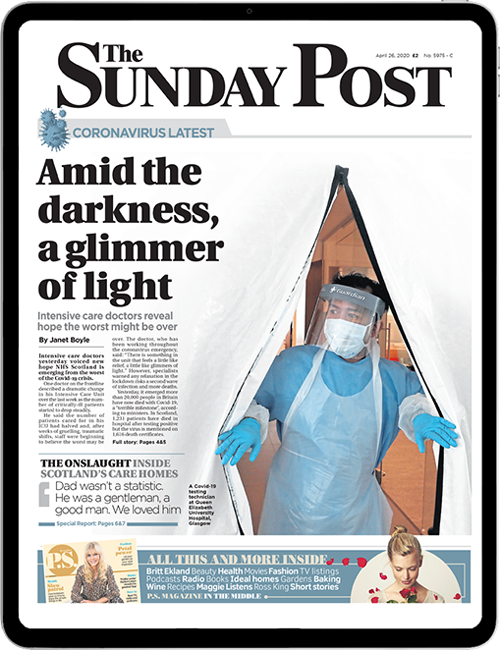 Enjoy the convenience of having The Sunday Post delivered as a digital ePaper straight to your smartphone, tablet or computer.
Subscribe for only £5.49 a month and enjoy all the benefits of the printed paper as a digital replica.
Subscribe