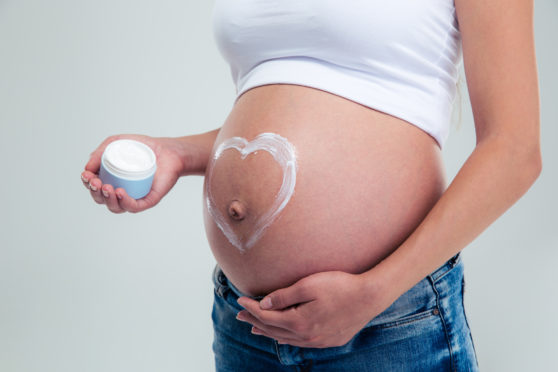 During pregnancy our bodies go through many changes, including our skin, and there's a lot more to consider than just the healthy "glow".
Here, dermatologist Dr Tiina Meder shares skincare advice for the next nine months.
---
Pigmentation
According to Dr Meder, pigmentation is one of the main skin concerns which can arise during pregnancy, but it's nothing to worry about.
She explained: "Hormonal changes cause pigment cells to produce more melanin and sometimes almost no UV exposure can stimulate the process. Dark nipples and linea nigra – or pregnancy line – are often unavoidable.
"However, the face and neck can be protected from the development of the 'pregnancy mask', which is another term for melasma, a skin condition that causes brown to grey-brown patches to appear on the face.
"Melasma usually disappears within a year without the need for treatment."
Micro but mighty
"I recommend using a gentle prebiotics cleanser, an antioxidant calming serum, a microbiome-friendly moisturiser, and sunscreen while you're pregnant," explained Dr Meder.
"During pregnancy, the skin microbiome constantly changes, which is one of the reasons behind the increased sensitivity. So, using microbiome-friendly products will help to stabilise the skin and improve your chances of a problem-free complexion."
Read the label
There are key beauty ingredients that should be avoided during pregnancy, so it's important to check the label says Dr Meder.
"Retinol, and most retinol derivatives, should be avoided during pregnancy as they may potentially harm the foetus.
"Salicylic acid and hydroquinone should also be avoided, as women experience high levels of photo-sensitivity during pregnancy, and using these ingredients increases the risk of pigmentation.
"Although natural, there are several essential oils that should be used with caution.
"Camphor, peppermint extract, and mint oil are also not recommended, especially for those in the second and third trimester or those with an increased risk of miscarriage."
Stretch marks
Dr Meder said: "Surprisingly, it's young mums who have the most risk of developing stretch marks, so if you are over 35, don't worry. There's no evidence to suggest any treatment can stop stretch marks, but massaging the skin using a rich body cream can help prevent the development."
See mederbeauty.com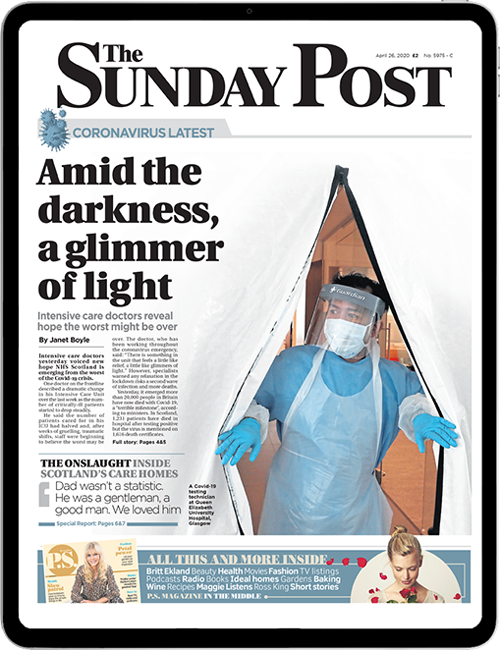 Enjoy the convenience of having The Sunday Post delivered as a digital ePaper straight to your smartphone, tablet or computer.
Subscribe for only £5.49 a month and enjoy all the benefits of the printed paper as a digital replica.
Subscribe