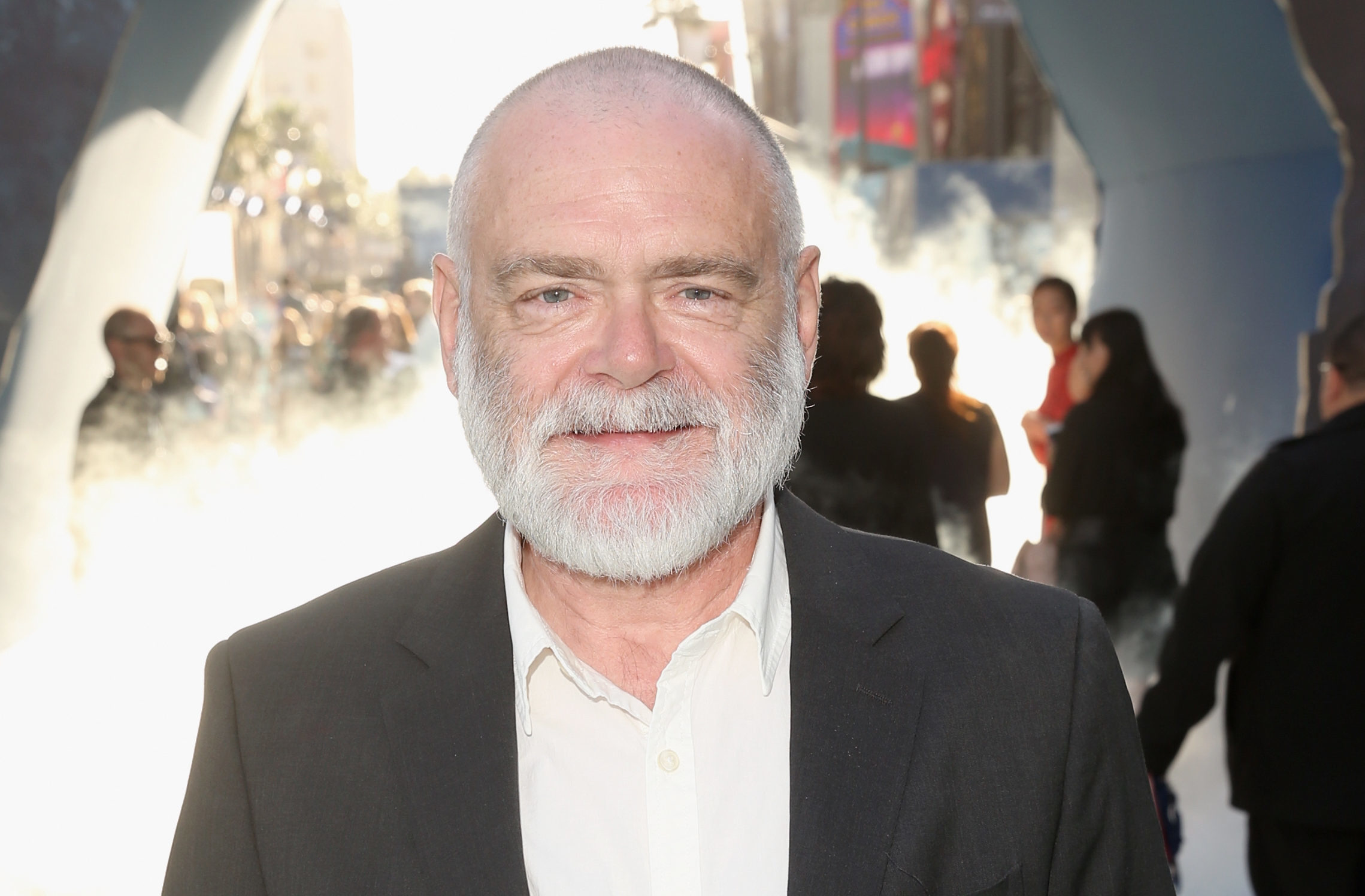 PIRATES Of The Caribbean star Kevin McNally is swapping swashbuckling for suspicion in Unforgotten.
But ITV were lucky to tie up the globetrotting actor, who's married to Scots acting favourite Phyllis Logan.
In fact Kevin, who has also been juggling shooting on hit US show Designated Survivor with Kiefer Sutherland, was just about to head abroad on another job when he got the call enquiring if he was free.
"I was really keen when I got the scripts," Kevin, 62, told iN10.
"I was flying out that day for The Good Fight, but we could find a way on the schedule to fit it in.
"I'm glad we could as it's one of the best scripts I've worked on recently.
"I came to it fresh as I hadn't seen the previous series because I'd been travelling."
Nicola Walker – just seen in BBC legal drama The Split – and Sanjeev Bhaskar are back as police officers Cassie and Sunny. They are digging into another old case as well as coming to terms with walking away from their previous investigation after learning their suspects had been victims of abuse.
Kevin is one of those we'll be wondering about over the next few weeks and, script aside, one of the joys was getting together with his fellow suspects.
"The investigation basically comes down to these four old friends who had been in a holiday home at the turn of the millennium," says Kevin.
"The others are Alex Jennings, Neil Morrissey and James Fleet.
"In real life I've known them all for years, so the fact that we were all good friends meant that was half the work done."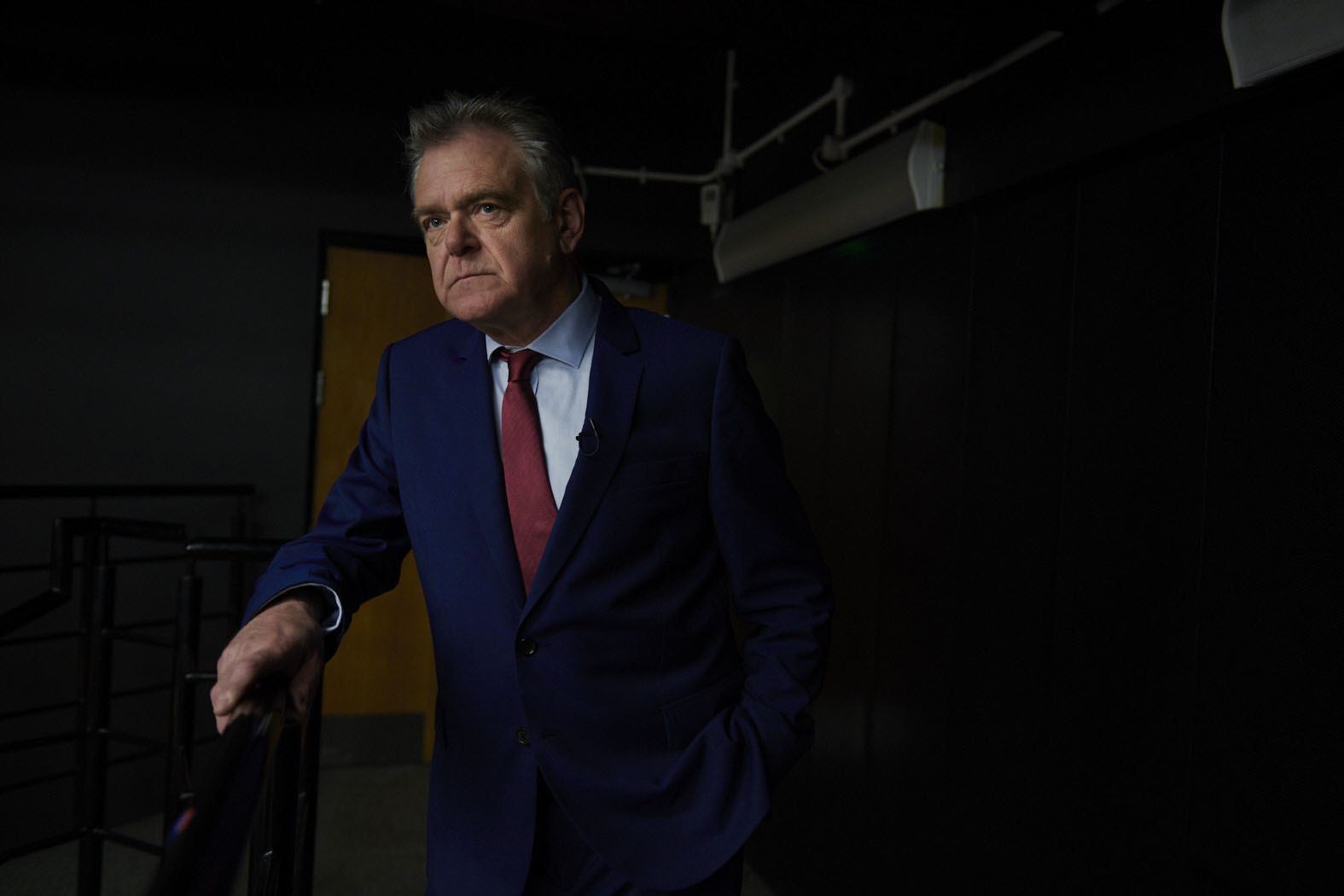 The Good Fight is the spin-off from The Good Wife, just one of the US series for which Kevin's in demand. He played a general in White House drama Designated Survivor, with Sutherland as the American President.
"Kiefer is a friend of mine so I jumped at the opportunity to go toe-to-toe with him.
"He was very intense, very serious about it. We'd be joking in his trailer beforehand but all that ends when you go on set.
"He's carrying the show, so he has all that responsibility and he's admirable in his preparation. It keeps you on your toes, but it's very rewarding to work on."
Kevin is well used to the expectations placed on a leading man, having played Joshamee Gibbs in the Pirates Of The Caribbean movies alongside Johnny Depp.
In fact, he admits he's proud to be just one of three actors to appear in all five of the smash-hit movies.
"The first one was an unexpected hit and I remember afterwards there were rumours about a second one and I didn't get a call.
"I was worried I'd offended someone or my performance was so bad.
"But I was so pleased to be asked back time and again. It's been a wonderful experience and it opened the door for me to not just America, but all over the world.
"There have been some great times making the films.
"The success was largely down to Johnny creating this iconic, legendary character who everybody on the planet recognises. All kudos has to go to him for that."
Kevin has also fitted in work on a film about Robert the Bruce, bizarrely filmed in Montana with pal Angus Macfadyen returning to the role he played in Braveheart, and is currently on a project in China. With Phyllis also busy on foreign shoots for The Last Karma Hospital and Girlfriends, finding time to be together can be tricky.
"We probably spend less time together than many married couples but we often meet up at the loveliest places," adds Kevin.
"I had a nice trip to Sri Lanka when she was doing Good Karma.
"Although the times away filming are very intense, we hopefully manage to spend over half of the year together.
"We should be thankful for being successful and working and I'm sure there are many wives who'd be happy to see as little of their husbands as she does of me!"
Unforgotten, ITV, tonight, 9pm.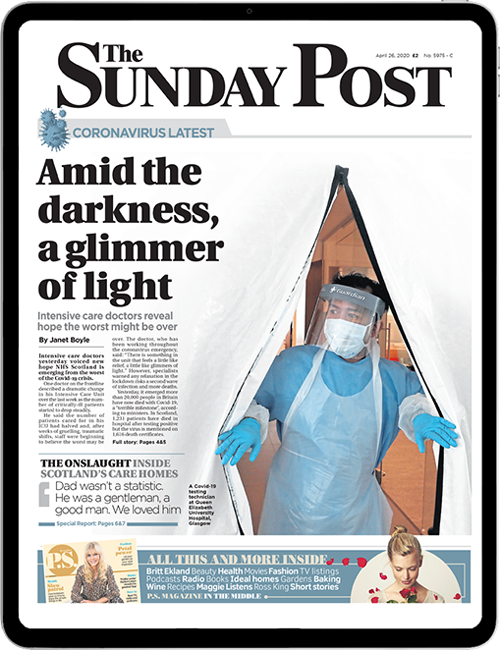 Enjoy the convenience of having The Sunday Post delivered as a digital ePaper straight to your smartphone, tablet or computer.
Subscribe for only £5.49 a month and enjoy all the benefits of the printed paper as a digital replica.
Subscribe