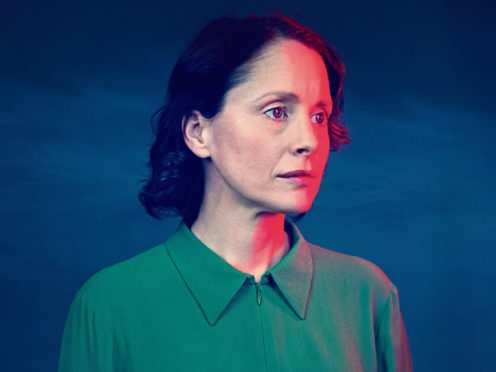 Two-time Academy Award winner Glenda Jackson makes a triumphant return to the screen after 27 years, in this compelling mystery based on the bestselling novel by Emma Healey.
Glenda plays Alzheimer's sufferer Maud whose best friend goes missing and she goes on a quest to discover the truth of her disappearance before dementia erases the clues from her memory.
The actress, who won best actress Oscars for Women In Love and A Touch Of Class, and an Emmy for her portrayal of Queen Elizabeth in Elizabeth R, says she was attracted by the moving storyline which she feels is even more relevant in today's society.
The 83-year-old said: "Elizabeth Is Missing is about a subject that is of enormous importance.
"This story deals with a woman and her family who are going through the realisation of what Alzheimer's really is and how terrible it is. It's a great big black hole that's opening up within Western democracy at the moment.
"The overarching interest for me is this problem of how we deal with the fact that we are living longer. It's a blessing and it can also be a curse.
"We don't know how we are going to care for people who are no longer capable of caring for themselves. It's going to cost money, so where are we going to get the cash from?" Glenda, who spent 23 years as a Labour MP, says filming the drama brought back memories of her time in government.
She said: "When I first read the book and the script, it sparked memories of when I was still an MP and had to visit various day centres and old people's homes.
"I wouldn't say I am an expert in either Alzheimer's or dementia but I have seen people and families who suffer from it.
"I was also privileged to meet a doctor who specialises in dementia and she said the book was very accurate. That was very useful to me."
For Glenda, who is joined by co-stars Liv Hill, Nell Williams, Mark Stanley, Sam Hazeldine and Stuart McQuarrie, her return to TV meant getting to grips with the modern technology.
She says: "It's been decades since I last stood in front of a camera to make a film and the most remarkable thing has been the technological change.
"In my day, the cameras were huge and they had to be physically moved around.
"The only way people knew how the work had gone that day was when they'd see the rushes. Now people are able to see what's happening on the set by looking at a screen. I avoided it like the plague but it must be invaluable."
---
Elizabeth Is Missing, tonight, BBC1, 9pm