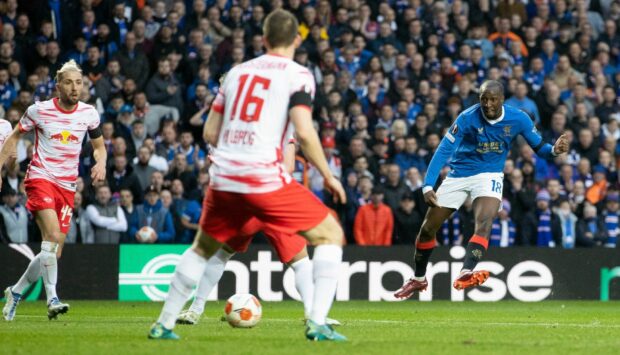 Playing in a European final is a landmark moment in any footballer's career.
Some seem destined for glory from an early age, but others have to navigate many twists and turns to make it to the top.
So Glen Kamara will appreciate the chance to represent Rangers in Seville just a bit more than most.
And he knows his mum will be emotional watching her boy strut his stuff against Eintracht Frankfurt.
The midfielder admits his humble beginnings in football ensure that he'll never take success for granted.
Kamara's family moved to England from Finland when he was in his early teens. Although he was later picked up by Arsenal's youth set-up, he cut his teeth on public parks in London.
The Finn said: "When I first came to the UK, I was playing Sunday league football. To now say I'm playing in a Europa League Final is crazy. I appreciate it more because of that.
"I played for a team called Westway from the area I grew up in Ladbroke Grove. Back then, I'd have been playing in front of 10 or 20 people. Not many at all.
"I was a striker back then, believe it or not. I was decent, I was fast!
"I've not told the manager but that was ages ago. I was 13 or 14.
"I still get back there a lot. Hopefully they'll be watching and supporting on Wednesday night.
"As a kid, I don't think I ever thought I was going to be taking part in a European final, but I did watch them.
"I'm grateful to be here now."
Perhaps his spell as young forward explains why he was able to come up with such an accomplished finish in the second leg of the semi-final against RB Leipzig.
Goals have been few and far between for Kamara, but that one will live long in his memory.
"It's the top. My best," he said. "But it doesn't really matter unless we win on Wednesday.
"I feel like we've gone toe-to-toe with everyone in Europe, and not really been too afraid.
"We've been able to adapt to whoever we're playing against, which has really helped us."
The 26-year-old smiles when he thinks what taking part in such a huge match will mean to his family.
He went on: "My mum, Peggy, will definitely be there. She'll be buzzing.
"She's always been there backing me and helping me out, so I can always rely on her.
"She will probably shed a tear.
"She is delighted, and probably can't believe it herself. But she's just excited. It'll be nice for us.
"It seems like everyone who's seen me, played with me or supported me has been in touch to give me lots of messages."
Rangers were given an official allocation of 9,500 tickets for the game at the Ramón Sánchez-Pizjuán Stadium.
You can bet that many more will manage to find a way into the stadium, and that will delight Kamara.
He believes the backing of the fans has played a massive part in their run to the final.
When asked what the difference has been this season, his answer is simple: "Ibrox".
He said: "We missed the supporters last year. We wished we could have had them there with us.
"They would have spurred us on, but luckily we still managed to win the league.
"In Europe, we didn't have that backing, but this season they have been our 12th man.
"It probably inspires us and intimidates the opponents.
"Every time we come back to Ibrox, it gives us a chance to beat everyone. You can sense that it affects our opponents.
"I spoke to one of the Leipzig players after the semi, and he said that, as the opposition, you have to manage the first 20 minutes.
"You could see we were all over them, and the crowd was right behind us.
"The fans will still be there in Seville, whether they're in the stadium or outside. The support is amazing all the time."
It's fair to say that Kamara has struggled for form at times during the campaign, but his ability to keep the ball in tight situations could be just what's needed on the big occasion.
He feels Giovanni van Bronckhorst has had a positive impact on his game since arriving as manager.
Kamara said: "He has given me different kinds of pointers.
"It's been a bit of an up-and-down season. Not my best, but I'm just happy to reach the Final and contribute."
A telling contribution on Wednesday night could make it his best ever.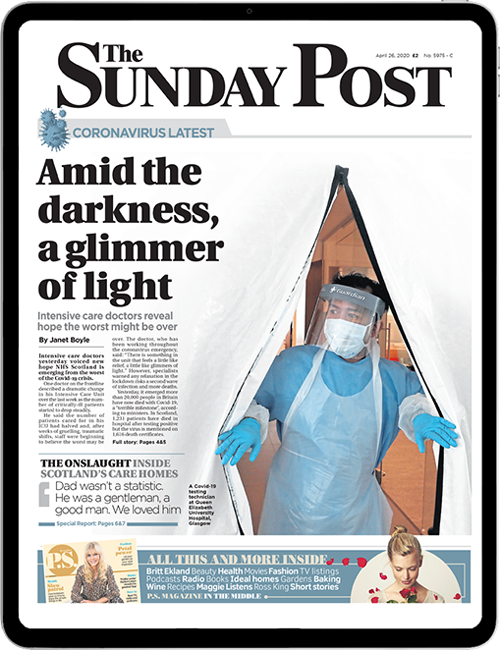 Enjoy the convenience of having The Sunday Post delivered as a digital ePaper straight to your smartphone, tablet or computer.
Subscribe for only £5.49 a month and enjoy all the benefits of the printed paper as a digital replica.
Subscribe