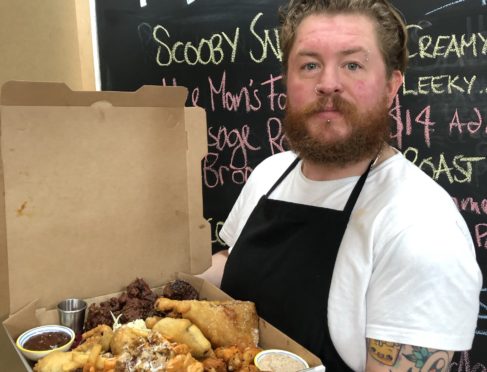 From the telephone to the television, our inventions have shaped the world. From penicillin to tarmac, our discoveries have transformed lives around the globe.
Now, in another illustrious chapter in Scotland's history of innnovation and international entrepreneurial spirit, we have exported the munchie box to Australia.
An expat chef Down Under is serving up the deep-fried delights that originated in west of Scotland takeaways and now Glaswegian Chris Orr, 39, is dishing out his box of delights at Wee Man's Scottish Kitchen in Melbourne.
Chris, who is from Mount Florida in Glasgow's south side, admits he was worried that the munchie box would not be popular in Australia, one of the world's healthiest countries.
The Global Health Index of 169 nations ranks Australia seventh in the world on a range of factors – from life expectancy to obesity, tobacco use, air quality and access to clean water.
Chris said: "I was scared about putting the munchie box on my menu as I was trying to come across a wee bit posh. But Aussies love them."
The box of fast food costs $50 Australian – about £25 – and contains deep fried pizza, chicken tikka, hot wings, pakora, sausage, chips, cheddar slaw and brown sauce. Chris estimates the calorie count to be above 2,000.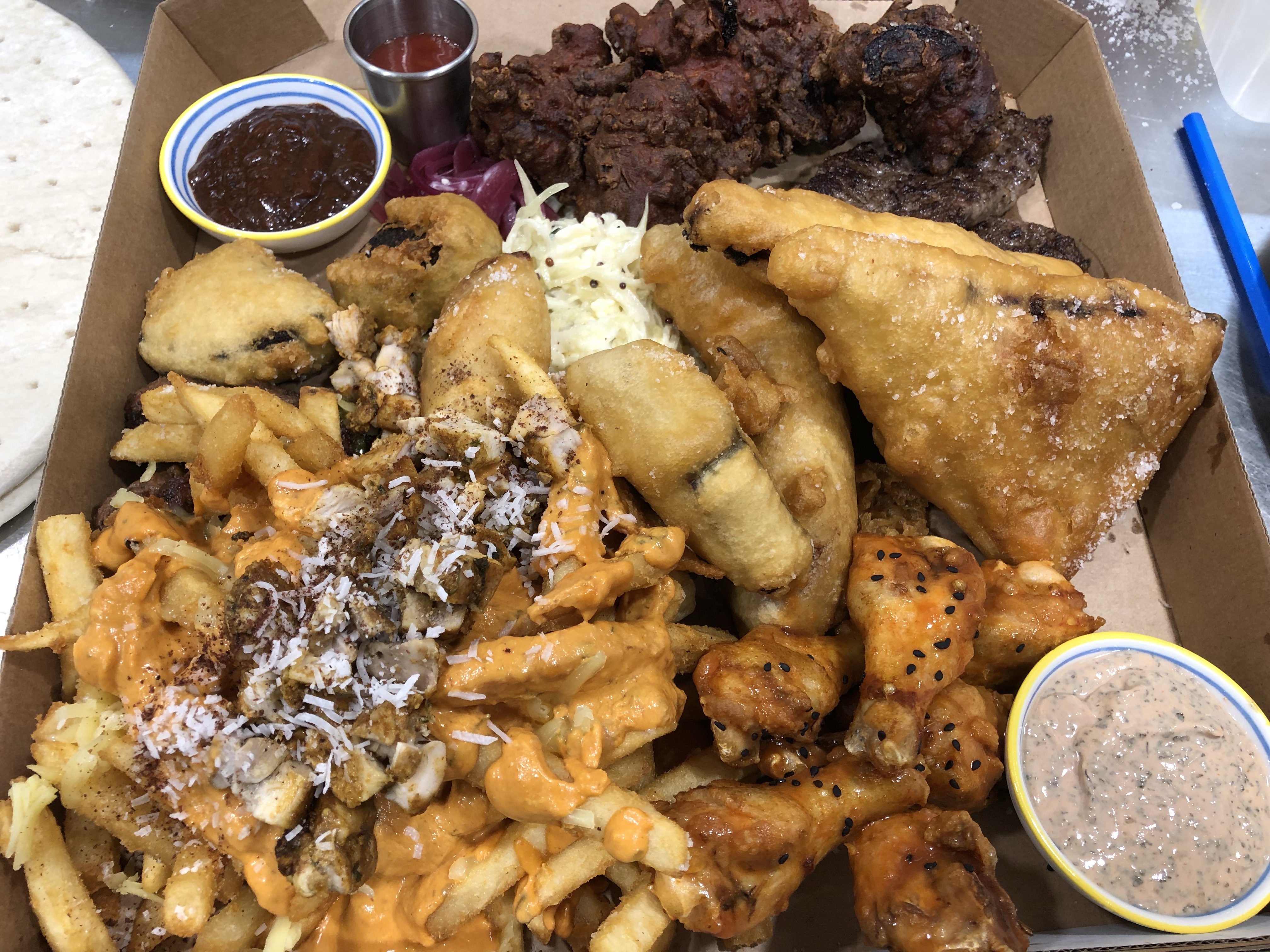 It is listed on the Wee Man's Kitchen Menu under the heading Glasgow Mega Death and the menu suggests the munchie box will feed up to four people, but only two "if starving".
Chris said: "I think I'm the only chef in Australia serving the munchie box and I think it will catch on fast. Customers are coming from far and wide – from Adelaide, Sydney. Full families come for the feasting.
"I'm really chuffed because it was always my go-to meal with my best mates after a night at the Arches in Glasgow."
Chris's menu includes chips and curry sauce as well as the great Glasgow fry up.
Also on offer at Wee Man's is the Glasgow salad, which is simply a plate of chips with sauce.
For dessert, Chris offers the Glasgow Kiss – a deep-fried Mars Bar with Maltesers ice cream and chocolate crispy cake. And it's all washed down with cans of Irn-Bru imported from Scotland.
Chris said: "I love Glasgow and that's what I base my menu around – my home."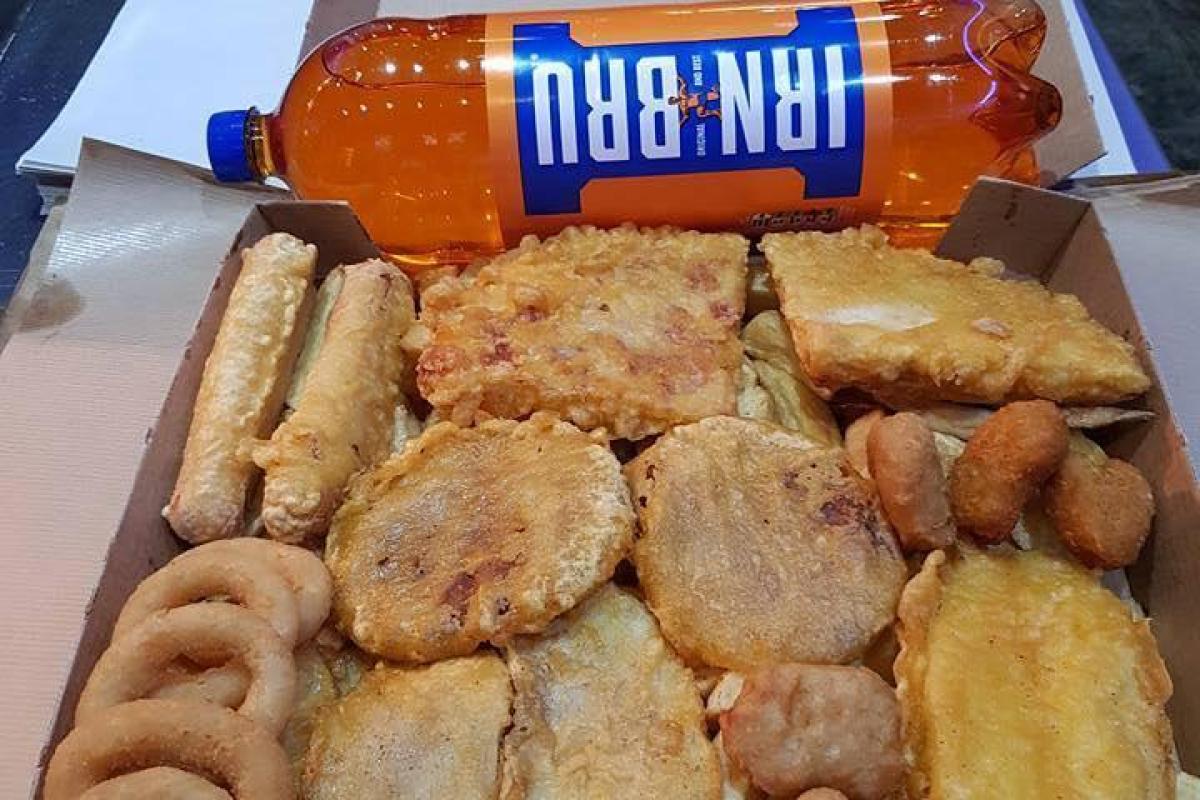 Chris is now settled in Melbourne after he got engaged to Australian Tamarin Young. The couple have a two-year-old son, Albie.
Chris opened Wee Man's Scottish Kitchen at the Tallboy and Moose pub in 2017.
He previously worked at popular Glasgow restaurants, including Ad Lib, where he was head chef, and the Grill on the Corner.
Chris said: "I fell in love with Melbourne and its food culture, with all its wonderful markets and cafes, back in 2003 when I was travelling around the world.
"I vowed to come back and did in 2011, after a stint living in Canada and New Zealand."
Australia's influential lifestyle website The Urban List has lots of good things to say about Chris and his food.
One critic said: "Even if the idea of haggis freaks you out, give Wee Man's Kitchen a crack.
"It's fun, friendly, and a gentle introduction into the wonderful world of Scottish cuisine."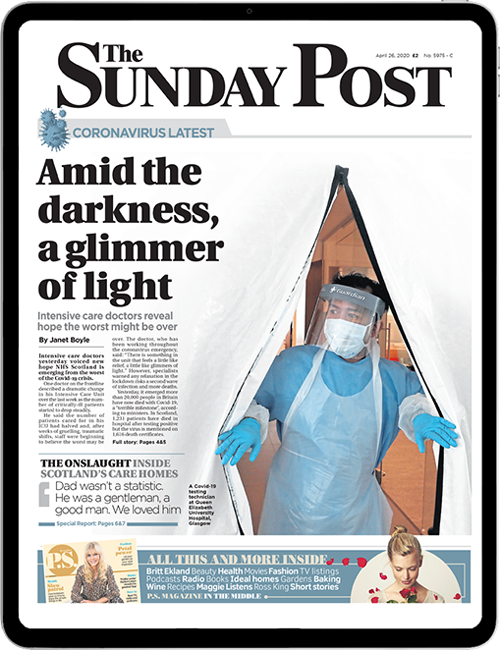 Enjoy the convenience of having The Sunday Post delivered as a digital ePaper straight to your smartphone, tablet or computer.
Subscribe for only £5.49 a month and enjoy all the benefits of the printed paper as a digital replica.
Subscribe