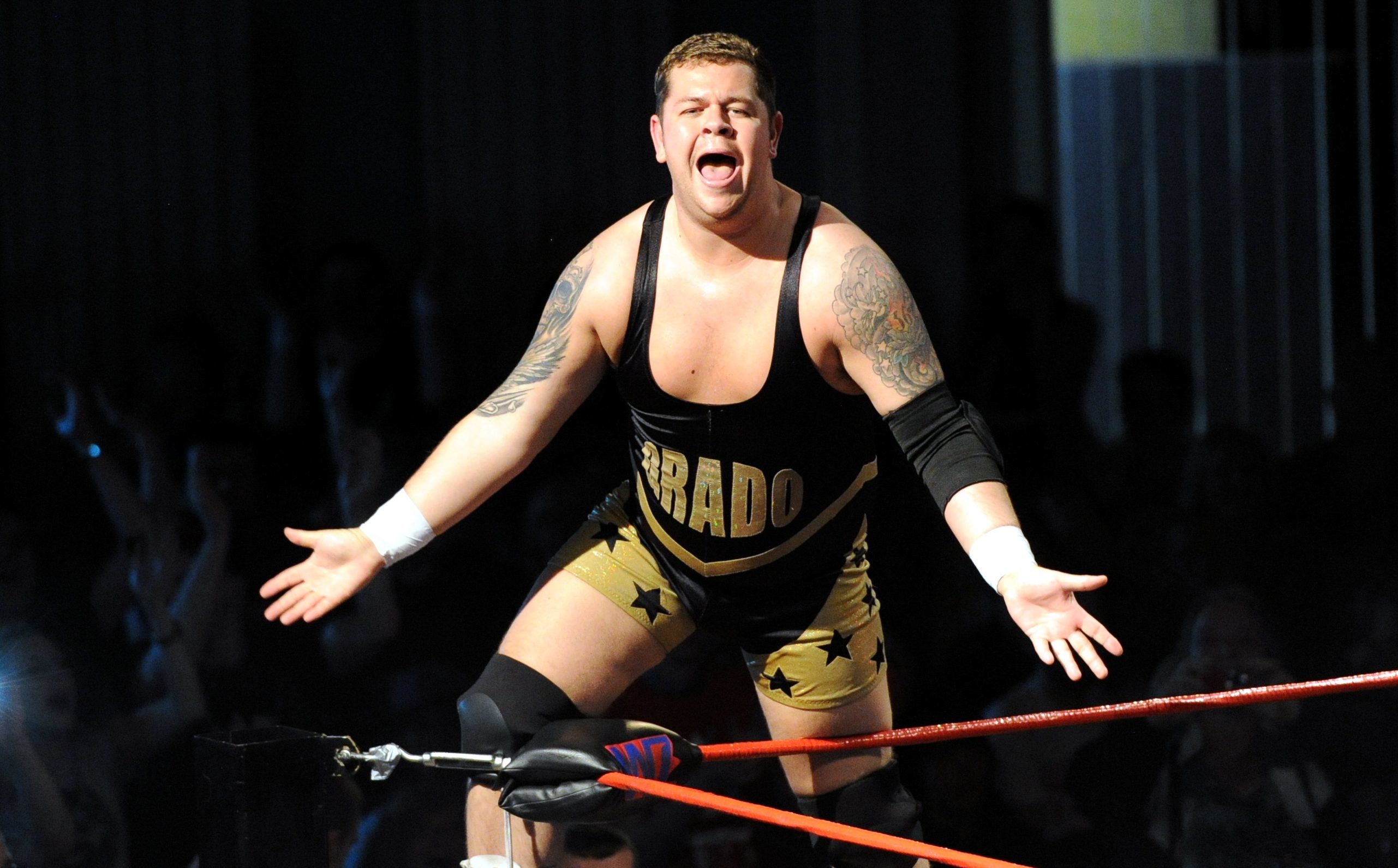 HISTORY will be made this weekend as Insane Championship Wrestling (ICW) brings its Fear & Loathing show to their biggest ever stage.
The company, which recently celebrated its 10th anniversary, has sold close to 6,000 tickets for the event at The Hydro on Sunday, which is set to be the biggest independent wrestling show since Big Daddy faced Giant Haystacks back in 1981 at Wembley.
It's been a meteoric rise for ICW, going from holding shows in Maryhill Community Centre to setting up camp in the same arena that WWE broadcast their Raw and SmackDown shows to a worldwide audience from just over a week ago.
Key to this success has been ICW's refreshing style which mixes brutal, violent combat with superbly crafted characters.
For every moment of wincing pain there'll be a laugh-out-loud moment as the competitors get on the mic.
Established in 2006 by Mark Dallas, ICW was central to a fly-on-the-wall BBC documentary in 2014 which brought the independent company and Scottish wrestling to a wider audience.
The coverage helped make stars out of key performers such as Grado, who has since appeared in shows across the world and as an actor in River City and Scot Squad.
Sunday's ICW show at The Hydro is another landmark in the revival of the sport in Britain.
There'll be steel cages, tables, chairs and ladders all getting used to full effect on opponents in a show that's certainly not for kids – indeed tickets are 16+ for the seated areas and 18+ ringside.
As well as ICW's cast of passionate and talented performers, the event has the huge draw of Kurt Angle, a former Olympic and WWE megastar, who fights Joe Coffey in one of the headline matches.
WWE hall of famer Mick Foley is scheduled to appear via satellite as commissioner for the evening, and he's sent along Finn Balor, himself a former ICW champion, to be a 'guest enforcer'.
Current world heavyweight champion Wolfgang (real name Barry Young) will be defending his title in one of Sunday's main events.
A lifelong wrestling fan, he joined a training school aged 14, working his way up towards making wrestling history at the Hydro. 
He told the Sunday Post: "This Sunday's show is the biggest independent wrestling event in over 30 years, which was before I was born!
"I've been wrestling for almost 15 years now and I have never experienced a crowd like the one we expect on Sunday. 
"It will be a surreal experience walking out as the ICW world champion to a crowd of almost 6000 people. 
"Most shows we do have 400 to 500 hardcore wrestling fans who follow us up and down the country, always very loud and full of energy. Sundays crowd will surely be electric."
He will be defending his world title against mustachioed grappler Trent Seven, with the added challenge of the match taking place inside a steel cage.
The solid 20-foot high structure surrounds the ring, with the two opponents locked inside – the only way of winning the punishing match is to pin the opponent or scale the cage and escape.
"I've been in two of these matches before and can tell you from first hand experience that those steel bars hurt like hell when you're thrown into them," says Young.
"The view from the top of the cage is daunting, and from that high up there's a long fall down. 
"Most people shy away from such a brutal environment, but truth be told, I want the reputation of being King of the Cage and I'll do whatever it takes to earn that.
"I'm on the best winning streak of my career this last year, beating opponents and challengers week in, week out.
"I'm as prepared as you can be for a steel cage match and now I can't wait until the bell rings!"
ICW's women's champion Carmel Jacob is also ready and raring to go.
"I feel incredibly overwhelmed," she admits.
"If someone had told me when I first started wrestling training that I would get the opportunity to perform in a venue like The Hydro for a Scottish independent wrestling company I would have never believed them.
"I get a true sense of pride when I tell people about this show and I know that, win or lose, I am going to give this match everything I have and then some.
"I enjoy what I do, no matter where the venue is and no matter how big the crowd is, but there is a little kid inside of me that is very excited at having the opportunity to perform on such a big stage!"
Carmel, nicknamed 'The Pipebomb Princess', will be defending the title in a Triple Threat match against her two opponents Viper and Kay Lee Ray.
"Unfortunately my confidence has not been where it should be going into this match due to a knee injury," she said. 
"It was always my intention to be in the best shape of my life for this show but sadly that will not be the case.
"I am however the most determined I have ever been. 
"My wrestling journey has been full of ups and downs and it is opportunities like this that remind you why it is you do what you do.
"From a physical perspective, I am concerned about retaining my championship, but from a mental perspective I know that I have the heart to overcome anything that is thrown at me this Sunday."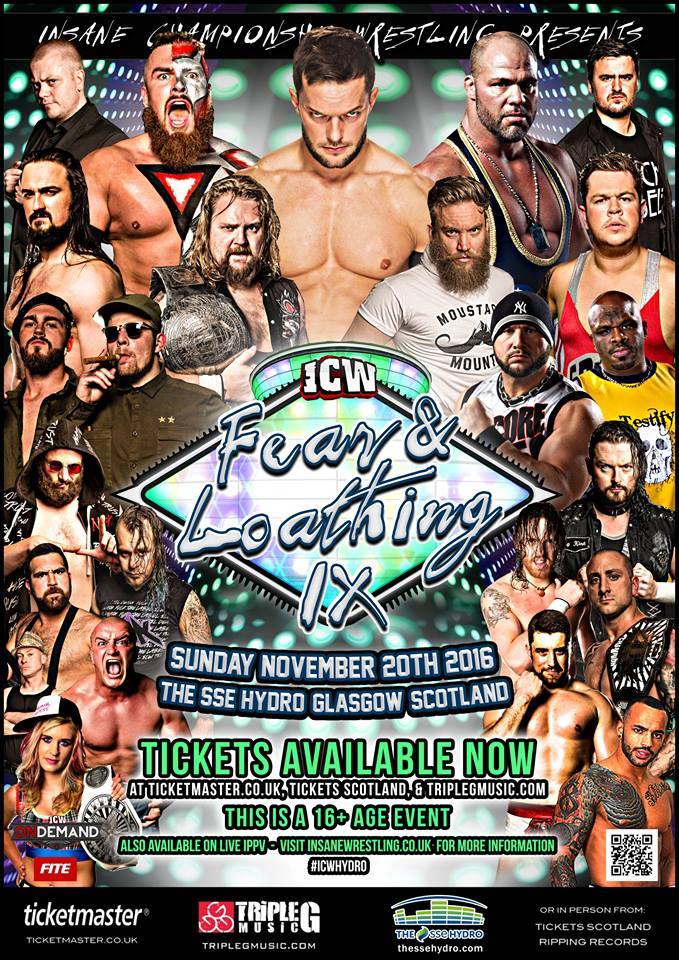 Carmel's journey has seen her compete outwith ICW, but the Glasgow-based company's ring is where she calls home.
That's partly down to the way they've made great strides in developing the women's side of the sport.
"They treat us like the men," Carmel said.
"Mark Dallas has always supported any ideas that us women have come up with. 
"He has given us the time and opportunity to have good, solid wrestling matches and also pushed us when he has recognised that we need to show more. No matter who we are booked in a match with, we are treated and considered equal. 
"Where there has been a good story in the making he has not rushed it. He has appreciated what we have to offer and how far we are willing to go to show the fans that we can be just as strong, just as hardcore, and just as entertaining as the men.
"I have always felt that there was a place for me in ICW. Work hard and make an impression and you will get your chance, male or female."
At just 21 years old, Lewis Girvan is one of the best young wrestlers in the world and he'll be hoping to impress in his match on Sunday.
"I feel it's a very important show in the history of British wrestling and will be looked back upon as a huge turning point for the UK wrestling scene so to be part of that in such a prominent match is something I'm very happy about," he said.
"To be on the same card as the likes of Kurt Angle, The Dudleys and Ricochet is proof to me just how far British wrestling has come in the last few years.
"Not that long ago it was unthinkable that you could have all of these talents on your show, and not only that but it's incredible that the fans are just as excited to see the great homegrown talent of ICW as well as these huge names."
Facing off against Ricochet, an energetic performer whose acrobatic fights have amazed audiences worldwide, is a tough test for Girvan but one he's certainly up for.
"I can honestly say I have never been as motivated or as focused as I am right now.
"He is seen as one of the premier wrestlers in the world and this Sunday is my chance to show him and the rest of the wrestling world that Lewis Girvan belongs on that global stage as well." 
ICW's Fear & Loathing IX, SSE Hydro, Sunday 20th November, insanewrestling.co.uk
---
READ MORE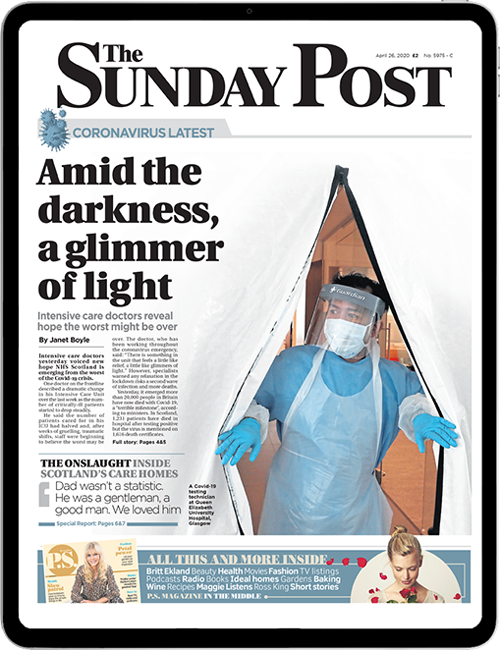 Enjoy the convenience of having The Sunday Post delivered as a digital ePaper straight to your smartphone, tablet or computer.
Subscribe for only £5.49 a month and enjoy all the benefits of the printed paper as a digital replica.
Subscribe