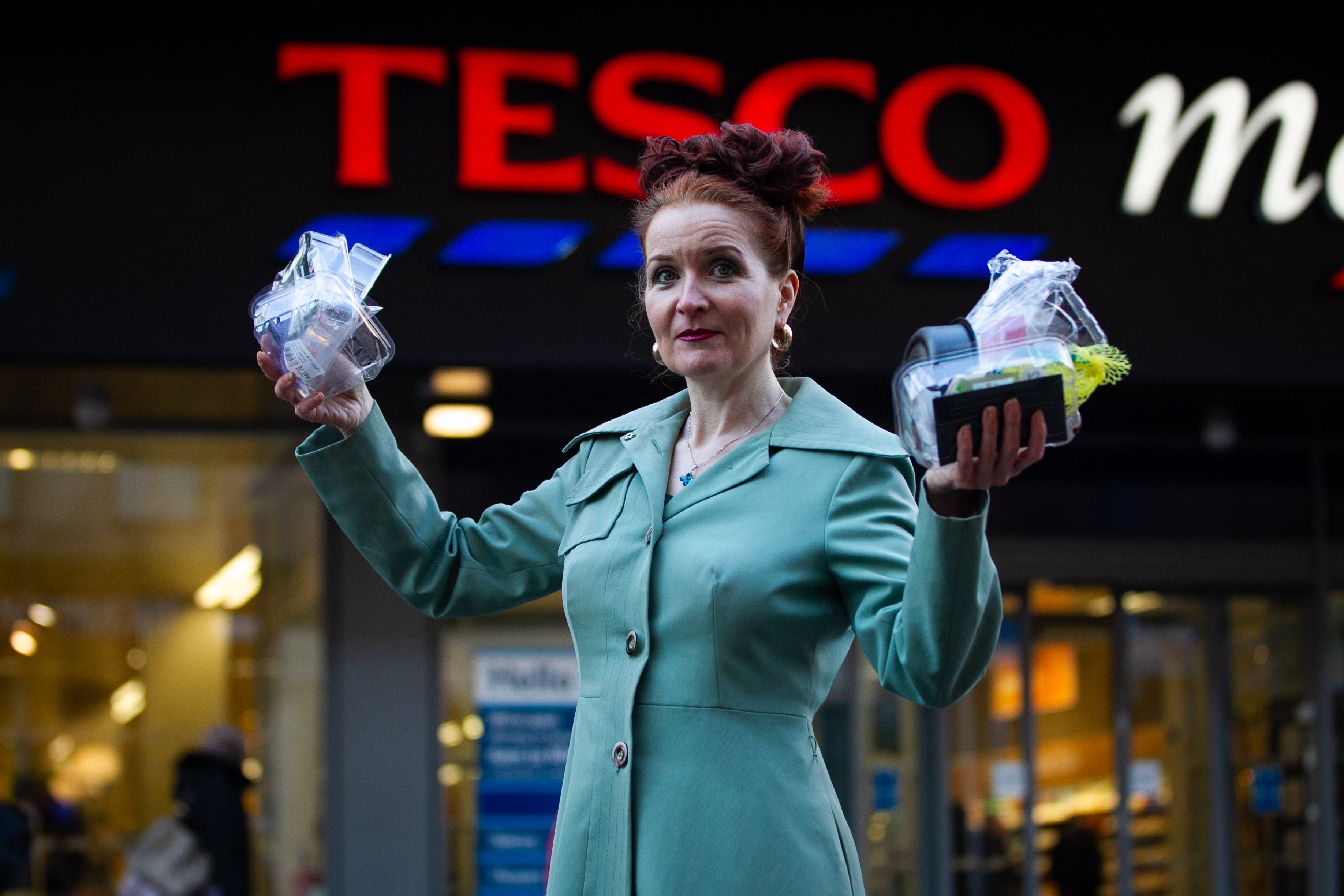 MADELINE WARREN is waging a one-woman war against the use of plastic food wrapping in supermarkets.
She has been mounting her own protests against plastic use by removing the wrapping from her groceries and dumping it back in the store where she bought it.
Madeline, 48, who has just completed an honours degree in zoology from the University of the West of Scotland, has studied the impact of plastics on marine life and feels something has to change.
Each time Madeline goes shopping she takes her groceries out to her car and removes any plastic packaging before going back into the store and leaving it somewhere it will be noticed.
She also places a sign expressing her view that the shop should not be using excess plastic packaging.
Since March last year, she has carried out nine demonstrations at Tesco and Co-op stores.
She said: "I mainly take the packaging off fruit and veg. They come in their own waterproof, antibacterial covering so that's the thing that really annoys me the most.
"It's not necessary now. I don't know who they think they are pandering to."
Many UK firms have signed a Plastics Pact. The 42 companies, which include supermarkets and manufacturers, will ensure there is an average 30% recycled content across plastic packaging by 2025. Other organisations, including the British Retail Consortium and the Food and Drink Federation, have also signed up to the targets.
However, health worker Madeline, from Glasgow, said more needed to be done faster and, as such, hopes everyone will follow her example.
She said: "I would like everyone to do this. People need to know they can make a difference. Your money creates this problem and your money can solve it.
"Recycling is not the answer. We have to reduce the amount of plastic we are using."
As well as Madeline, other shoppers have staged demonstrations dubbed "plastic attacks" to protest against excessive packaging.
After completing their weekly shop, customers pay for their groceries before removing any single-use plastic packaging and leaving it at the tills for the store to deal with.
The first such protest was held by around 30 members of environmental group Keynsham Plastic Re-Action last year at a Tesco store near Bath.
There have since been well over 100 plastic attacks around the world, mostly in Europe.
In September, thousands of shoppers in more than 100 cities over 20 countries staged mass protests on what was dubbed World Plastic Attack Day.
Co-op said: "We have the lowest plastic footprint of any supermarket and aim to eliminate all single-use plastic. We were the first retailer to replace single use plastic bags with compostable carriers. Our aim is to make recycling simpler and more accessible for consumers."
A spokesman for Tesco said the company had a clear plan to reduce and remove packaging where possible and that all remaining packaging will be fully recyclable.
Project to cut down plastic use reaches crowdfunding target to set up Glasgow refill shop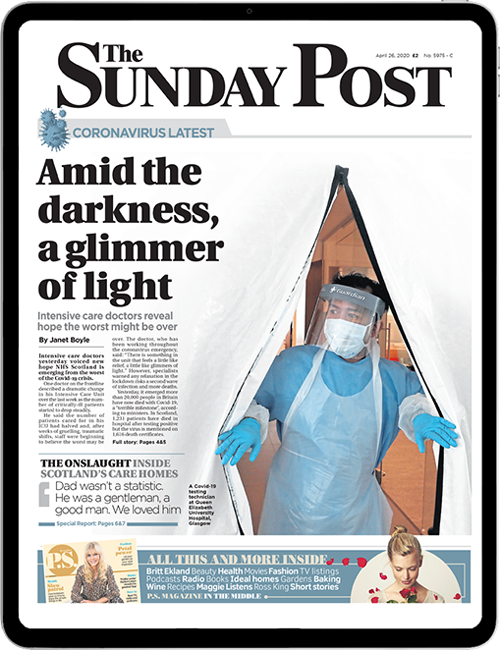 Enjoy the convenience of having The Sunday Post delivered as a digital ePaper straight to your smartphone, tablet or computer.
Subscribe for only £5.49 a month and enjoy all the benefits of the printed paper as a digital replica.
Subscribe