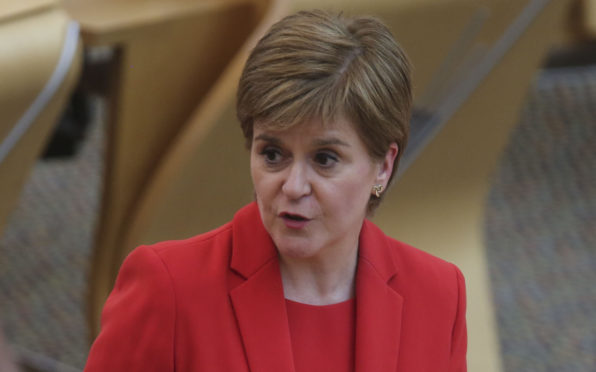 Glasgow will remain in level three of coronavirus restrictions for at least another week, Nicola Sturgeon has announced.
Speaking at the coronavirus briefing on Friday, the first minister said that there had been a stabilisation across the city as a whole but that case numbers are still "uncomfortably high".
Should hospitalisation numbers remain low and stable, then it may be possible for the city to move to level two from June 5, Sturgeon added.
She said she would confirm whether this would happen no later than next Wednesday.
Glasgow has been under strict coronavirus restrictions for 270 days and is the only part of the country currently under tougher level three constraints.
Sturgeon said new cases have been falling in postcodes at centre of outbreak, and that hospital numbers are stable and intensive care numbers low.
"There are some early signs that the situation is stabilising in Glasgow," the first minister said.
But she added: "Weighing up all of these different factors is inevitably really difficult – case numbers in Glasgow… are uncomfortably high, but we are seeing signs of progress.
"The view of the national incident management team is two-fold. Firstly, that it would be premature to move Glasgow out of Level 3 immediately this week while the situation remains so fragile.
"However, and secondly, if incidence continues to stabilise and assuming levels of hospitalisation remain reasonably stable, the incident management team has made clear to me that they would support a move to Level 2 from the end of next week."
People in Glasgow should "take heart" that coronavirus figures appear to be dropping, Sturgeon added.
"My message to the people of Glasgow is don't lose heart, on the contrary, take heart from the progress that we are seeing," she said.
"I live in Glasgow, so I know how hard this is from my own personal life, but please continue to help with all of the public health efforts that are in place because if we continue to do this then we will make that move down from Level 3 to Level 2 and then after that hopefully get back on track and down the levels further."
Sturgeon also said she would confirm if the rest of Scotland would be able to move to Level 1 on June 7, as planned, on Tuesday in Holyrood.
The first minister said that the country was in a "transition" phase with some aspects of the situation giving "cause for concern" but some giving "cause for optimism".
She said there still needed to be a "reasonable degree of caution" exercised.
The latest figures show two further deaths of people who had tested positive for Covid registered in Scotland in the past 24 hours.
There have been 641 new cases in Scotland in the last 24 hours (2.6% of tests), the largest daily number since March 25.
90 people are in hospital (seven more than yesterday) and six in intensive care (two more than yesterday).
The R number in Scotland is potentially as high as 1.3.
Sturgeon said: "A key factor behind the increases… is that the new April-02 variant, which we think is more transmissible than most other types of the virus, probably now accounts for 50% or even more of our daily cases."
She added: "The increase in cases so far does seem to be concentrated in younger age groups and this may indicate that vaccination is having a protective effect for older people which of course we want to see."
The first minister went on to say that the Scottish Government is monitoring the extent to which the vaccine programme is breaking the links between rising cases and "significantly rising cases of serious illness and death".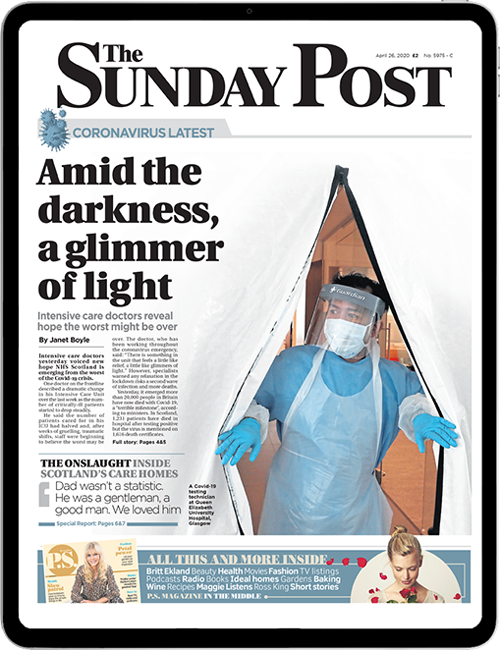 Enjoy the convenience of having The Sunday Post delivered as a digital ePaper straight to your smartphone, tablet or computer.
Subscribe for only £5.49 a month and enjoy all the benefits of the printed paper as a digital replica.
Subscribe