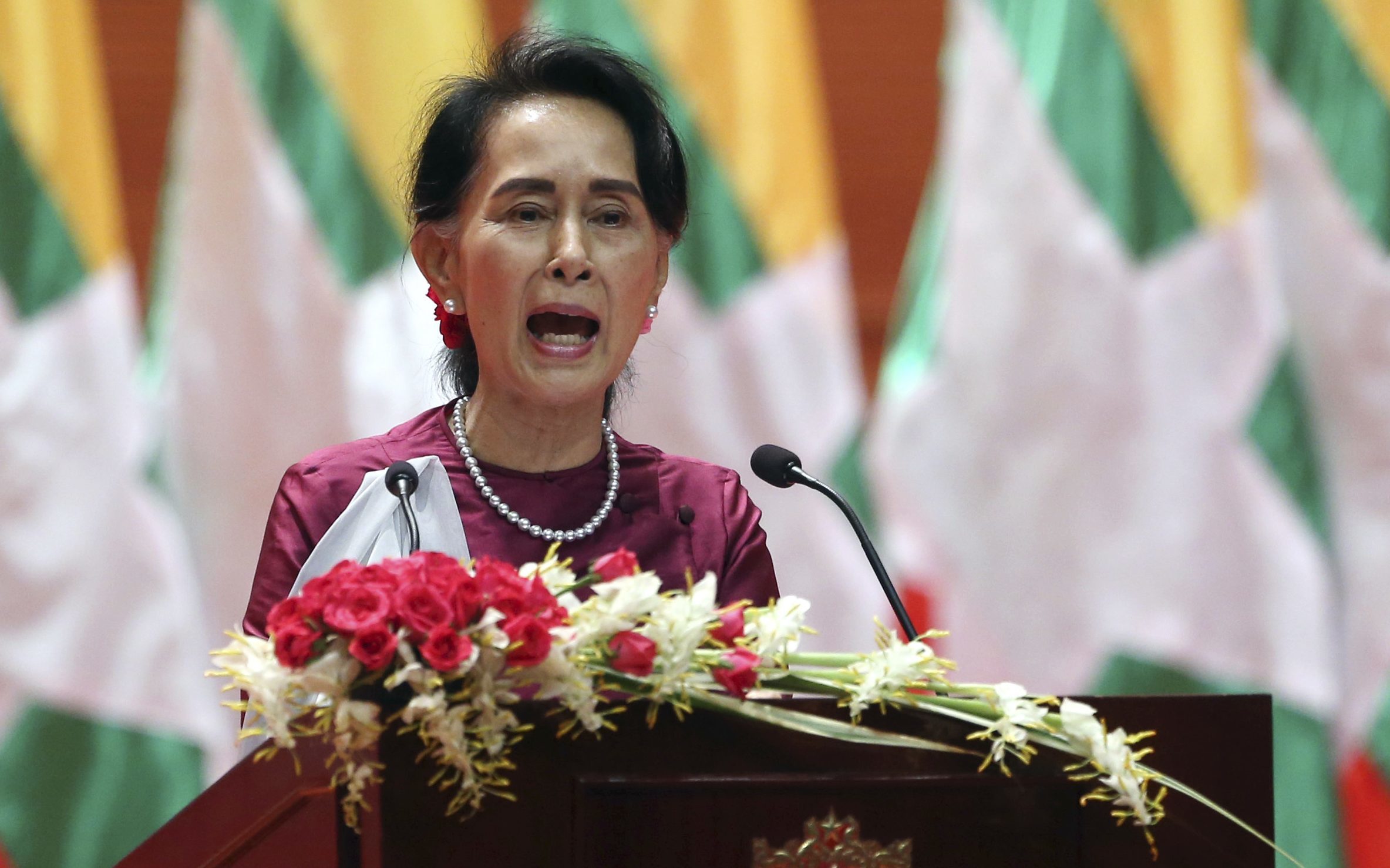 GLASGOW City Council has withdrawn its offer to award freedom of the city to Aung San Suu Kyi.
The Noble Prize winner and de facto leader of Myanmar has come under pressure for failing to condemn violence and alleged human rights violations during the Rohingya refugee crisis.
Almost a million Rohingya people have fled the country to neighbouring Bangladesh having faced military attacks in northern Rakhine province.
Nobel Peace Prize recipient Aung San Suu Kyi has Freedom of City of Glasgow withdrawn pic.twitter.com/big1JpqA0W

— Glasgow City Council (@GlasgowCC) November 2, 2017
Glasgow's Lord Provost Eva Bolander said: "It's with great sadness that Glasgow City Council decided today to withdraw the honour of Freedom of the City from Aung San Suu Kyi.
"This honour was offered, in absentia, to the current State Counsellor of Myanmar while she was under house arrest as Burma's pro democracy leader in March 2009.
"I and the Leader, Councillor Susan Aitken, recently wrote to Aung San Suu Kyi voicing the city's concerns about the human rights atrocities occurring in Myanmar, Rohingya and Rhakine and urging her to intervene.
"The response we received was disappointing. This decision has not been taken lightly."
Councillor Soryia Siddique who moved today's motion to withdraw the FoC said: "In response to the ongoing humanitarian crisis in Myanmar of the Rohingya people, various UK cities have revoked the Freedom of the City from Aung San Suu Kyi.
"I'm delighted there was cross-party support for my motion to withdraw Glasgow's offer of the honour of the Freedom of the City from Aung San Suu Kyi. The city's reputation could have been tarnished by continuing to honour those turning a blind eye to violence."
Aung San Suu Kyi has already had the Freedom of Sheffield and Oxford stripped as a result of her response to the ongoing crisis.