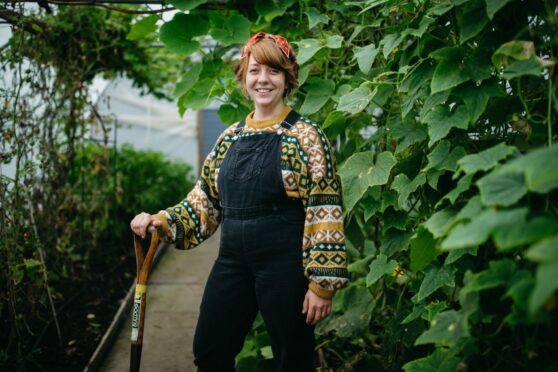 The plants and vegetables might be thriving in two of Scotland's most important gardens but the most welcome green shoots of recovery are seen in the people working there.
People with a history of offending or addiction, and those struggling with turbulent personal lives are among those who have been helped find a way forward through their work there.
The fledgling gardeners, from teenagers to 60-somethings, are taught to cultivate seeds, nurture plants, clear weeds and harvest crops as part of the Garden Project – run at two sites in Glasgow by leading community justice organisation Sacro.
Their mental health has been boosted by regular trips to the allotments, where they are guided by an educational gardener as they work towards achieving a Royal Caledonian Horticultural Society's Grow and Learn Award.
Many have also gained an enthusiasm for cooking from scratch and trying new flavours after sampling the home-grown produce.
Susie, who asked that we not use her surname, says being part of the project has got her out in the fresh air and bolstered her mental health as she retreated into herself when she was struggling with alcoholism.
She has been sober for two years but may also have a form of Autism Spectrum Disorder so finds socialising a challenge and is helped by the slower pace of life at the plot in Bellahouston Demonstration Garden.
She said: "The people I've met here are similar to myself. Out in society sometimes I feel a little bit anxious. It's a bit of a faster pace, faster speaking and quite overwhelming.
"I've also suffered from alcoholism so when I was really poorly I just didn't go anywhere or do anything.
"But I've been sober now for over two years so it's getting used to coming back out into society without feeling overwhelmed so that I maybe would go back to my comfort which was using alcohol. It's just baby steps.
"My confidence is building up. My mental health is so much better and I've actually got a plant that I'm keeping alive at home, so it's really exciting. It's having a purpose."
In partnership with Glasgow City Council, Land Environment Services and the Scottish Fire and Rescue Service, Sacro are delivering the Garden Project in Bellahouston Demonstration Gardens and Tollcross Park.
Charley McKenzie, an educational gardener at Bellahouston, said the garden atmosphere gives people a haven and space to learn about gardening while building new social and workplace skills.
She said: "The aim is to help people who are able to work find employment opportunities, even though none of the participants in the project have had previous experience of gardening.
"Part of the project that I really appreciate is that no one comes from the same background. There's a whole swathe of different people who come in, and I think that in itself helps people.
"Working in the garden is just like a bit of peace. You go in there and there's nothing else to think about, you can weed a veg patch and you're doing an activity that requires enough concentration that you can't think about anything else."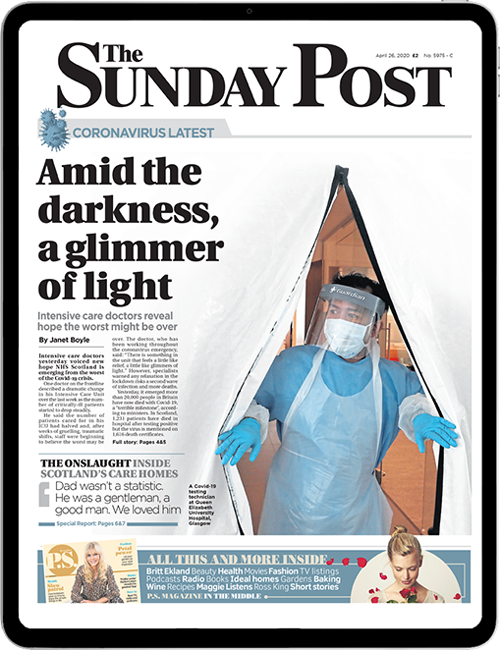 Enjoy the convenience of having The Sunday Post delivered as a digital ePaper straight to your smartphone, tablet or computer.
Subscribe for only £5.49 a month and enjoy all the benefits of the printed paper as a digital replica.
Subscribe