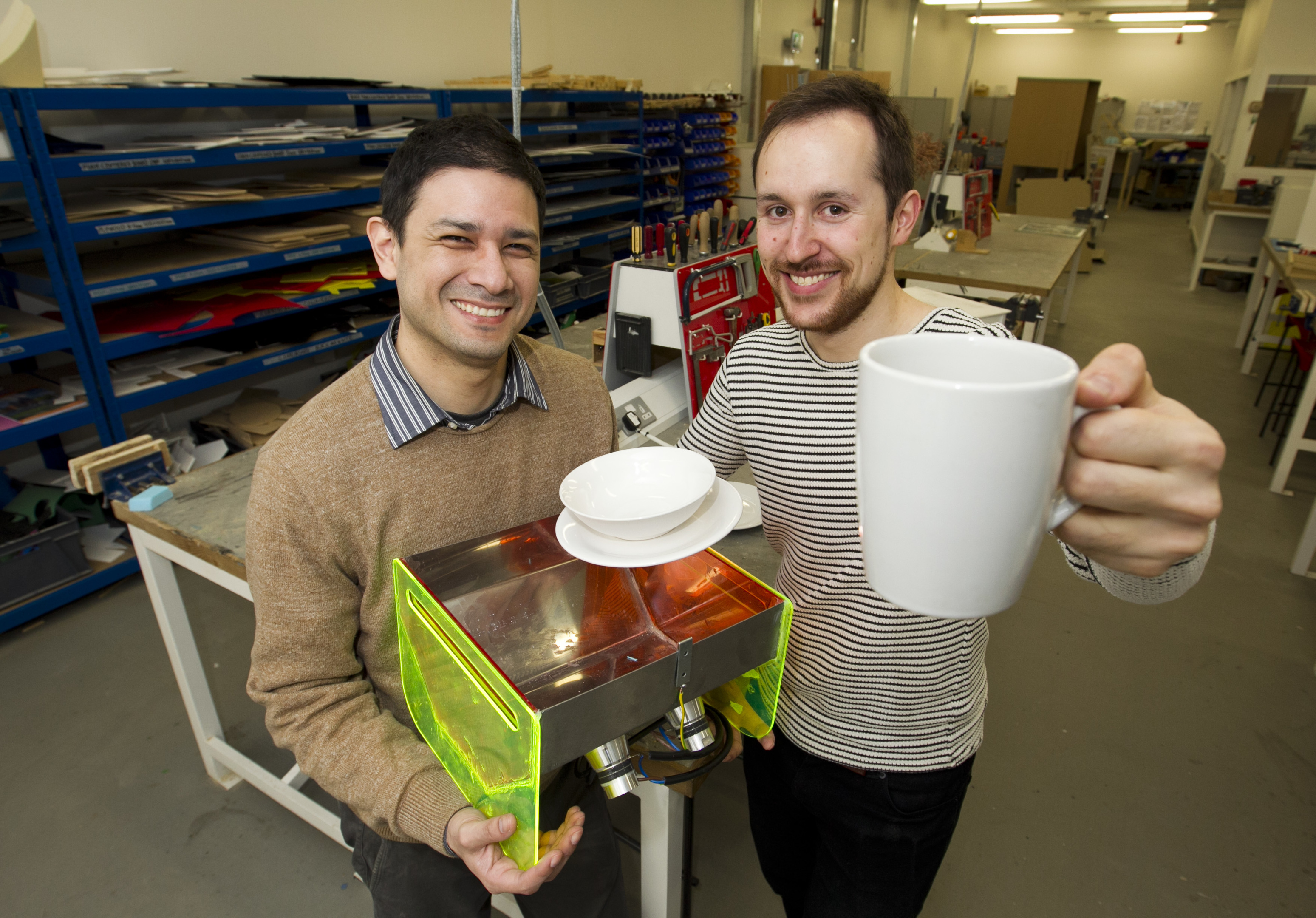 A PAIR of inventors hope to clean up after inventing the world's smallest dishwasher.
Pierre Guglielmi and Francisco Carreño believe their creation, currently in development, will be the smallest micro-dishwasher on the market.
Their WeeWash invention measures just 45cm high by 25cm wide and 45cm deep, similar in size to a coffee machine.
With no need for plumbing or installation, the device is portable and can fit snugly on to a worktop or be stored away when not in use.
The Glasgow-based mechanical engineering graduates say WeeWash is aimed at students, young people living in small flats and older people with restricted kitchen space.
Pierre, from France, came up with the idea several years ago, after having to deal with mountains of dirty dishes in his pokey, shared student flat in Paris.
"The idea is that you'd normally wait for dishes to accumulate to fill a bigger dishwasher and many people have one that's too big for their needs," he said.
"Having dirty dishes sitting for days can cause a bad smell and make them harder to clean.
"With a micro dishwasher, people can wash dishes every day or after each meal.
"It's the smallest on the market and the portable aspect makes it unique."
Last year, Pierre teamed up with Francisco, from Peru, during their Masters of Science course in Mechatronics at the University of Strathclyde in Glasgow.
Together, they developed the product in one of the university's workshops.
WeeWash will clean about two meals' worth of dishes at a time on a 10-minute cycle.
It has a small water container at the back to be filled before each wash and a flow pipe that drains directly into the sink.
"If you live in a confined space, you don't have room for a cumbersome dishwasher with water connections under the sink," said Pierre.
"Around 55% of UK households still don't have a dishwasher so I think this will benefit a lot of people."
The pair have successfully tested the inner workings of their micro dishwasher.
Now they are trying to raise money to build a final prototype, which will be covered in a sophisticated casing, and aim to have this ready by the end of the year.
Then it's a case of pitching to investors and getting WeeWash into the marketplace.
WeeWash could eventually be sold for around £250.
As it uses three times less water than washing dishes by hand, its makers say it's actually more environmentally-friendly.
"Research suggests that washing by hand is a lot more wasteful than using a dishwasher," Pierre explained.
"That wasn't true 20 years ago but since technology has evolved, households using a dishwasher save 13 times more water and three times more energy than households washing by hand."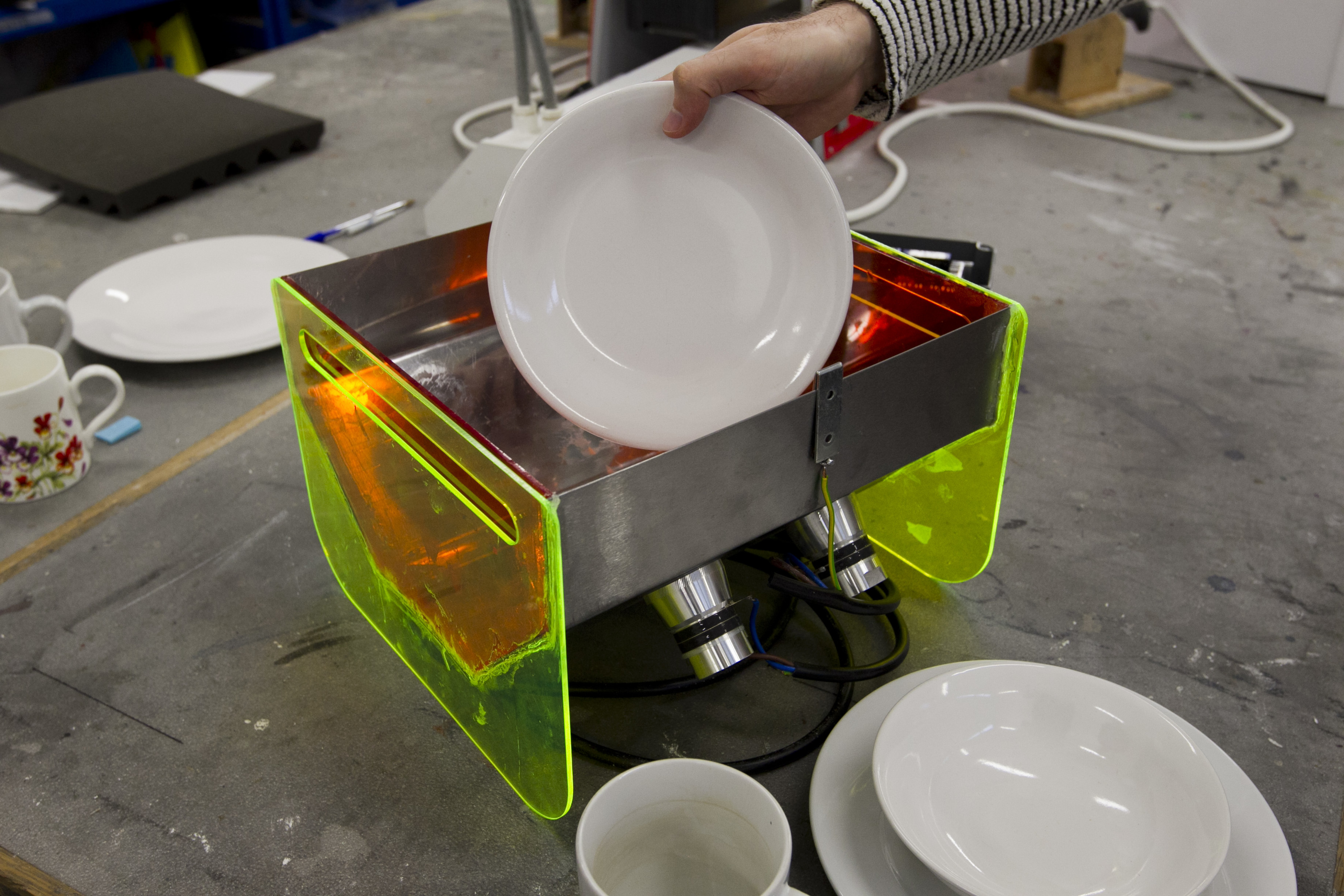 WeeWash currently uses 250 watt-hours of energy per cycle, four times less electricity than a standard dishwasher.
"Scotland is very advanced in terms of renewable energy, so it's very important to us to make it as environmentally-friendly as we can," said Pierre.
"We designed it to run on as short a cycle as possible so it uses less energy and less water and it can be programmed at night."
Pierre and Francisco decided to name their creation with a wee nod to its country of origin.
"We wanted to give it a very Scottish name," added Pierre.
"We always hear people use the word 'wee' and after a quick brainstorming session, 'WeeWash' seemed a great choice."
To support the WeeWash, donate here https://voom.virginmediabusiness.co.uk/pitches/weewash-the-worlds-smallest-dishwasher-2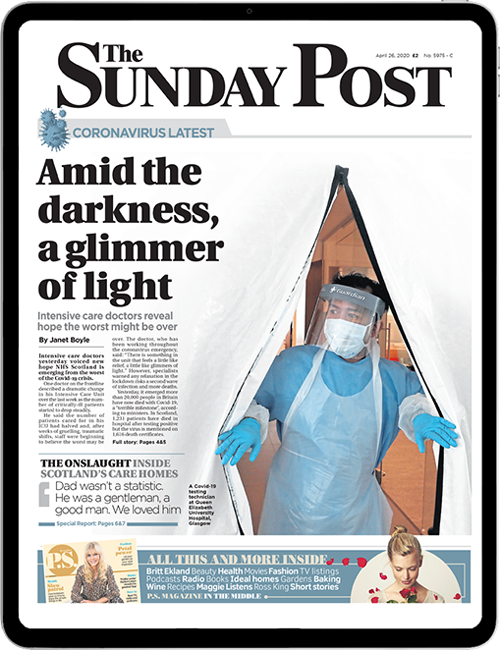 Enjoy the convenience of having The Sunday Post delivered as a digital ePaper straight to your smartphone, tablet or computer.
Subscribe for only £5.49 a month and enjoy all the benefits of the printed paper as a digital replica.
Subscribe