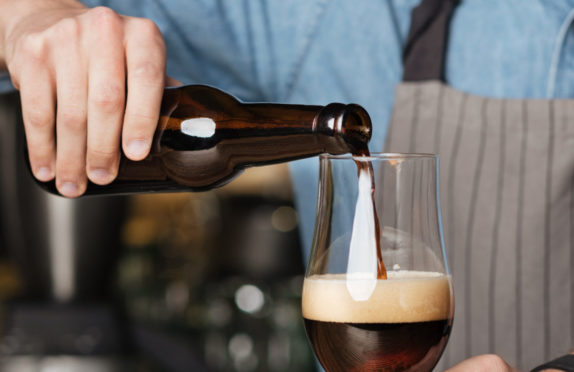 A Glasgow craft beer pub due to open in the city's Barras later this month is facing calls to change its name.
The Gypsy Taproom, set to operate out of Barras Art and Design (BAaD), has been accused of using a "strong racial slur" in their branding.
The bar's social media accounts have seen a large number of comments condemning the choice of name, while an organisation which works with Glasgow's sizeable Roma community strongly urged them to reconsider.
In a statement, Romano Lav, which aims to challenge the racism, discrimination, and disadvantage experienced by migrant Roma communities in the city, said: "Sadly in recent weeks we have seen our Roma Holocaust memorial vandalised – for the second time – and a rise in fear among the Roma community.
"To now hear that a business believes this name choice is acceptable is extremely disappointing.
"The term 'Gypsy' is regarded a strong racial slur within many Roma communities, and whilst some community members have tried to 'reclaim' the term, the use of the word in this manner is highly inappropriate appropriation and risks further propagation of negative stereotypes of the Roma community.
"We would strongly urge business owners to reconsider their name choice."
⬇️⚠️ i believe this specific post has now been deleted, but the harm has been done. Real harm, to real people. This must be addressed not just erased. https://t.co/VmZo5skgHD

— Cllr Kim Long (@CaptainKim) July 3, 2020
Glasgow councillor Kim Long tweeted: "This name is a slur; as an east end [councillor] let me be clear that it's not acceptable.
"I hope the owners listen to clear community feedback today & rebrand, & I would also hope to see a meaningful apology with financial reparation to the Glasgow Roma community."
The bar's Instagram feed has seen a number of comments on posts complaining about the name.
One comment read: "There is no excuse in using a slur as your brand name. It is incredibly offensive, not to mention tone deaf. You need to rebrand."
Another said: "I have to ask if you'll consider going with a different name? Even without any cruel intention, it's still a term that is really derogatory for Roma people – you've got time before opening to make some revision."
https://www.instagram.com/p/CCJNXgWjgvd/
Professor Colin Clark, a professor of sociology and social policy at the University of the West of Scotland and trustee of Romano Lav, wrote: "On behalf of the Trustees of Romano Lav, an NGO working with the Roma communities mainly in Govanhill, I want to say a big thank-you to the many people who are commenting here and challenging the name of this new business venture.
"It is very inspiring to see this and makes a big change from the usual racist comments we see regarding Romani communities in Glasgow. Thank-you so much, Nais tuke!
"If the owners would like to discuss the issues with Romano Lav we are always happy to do so in a progressive and constructive manner."
Responding to the criticism, a spokesperson for The Gypsy Taproom said: "The reason we have chosen the name and the relevance to the bar is to celebrate the dynamic home brewing and gypsy brewing scene that exists in Glasgow and Globally.
"Gypsy brewing is a term that is used extensively in the global brewing community. It's a celebration of a nomadic lifestyle of gypsy brewers who guest at or produce beers at other breweries all over the world. Gypsy brewers do not have their own brewery or facilities and therefore use other brewers equipment to produce beer.
"We hope that The Gypsy Taproom tasting room will give a platform to the talented and passionate gypsy brewers from Glasgow to showcase their delicious beer and can't wait to share our range of new and interesting brews from existing gypsy brewers throughout the craft beer world.
"Also being a small independent business where its operators are born and are bred locally in the East End of Glasgow, we think it's important during times like these that we support these local brewers and sell local produce to local people before utilising big brands.
"This is the background to our name and plans and has no reference whatsoever to the word 'Gypsy' from a Roma traveller perspective."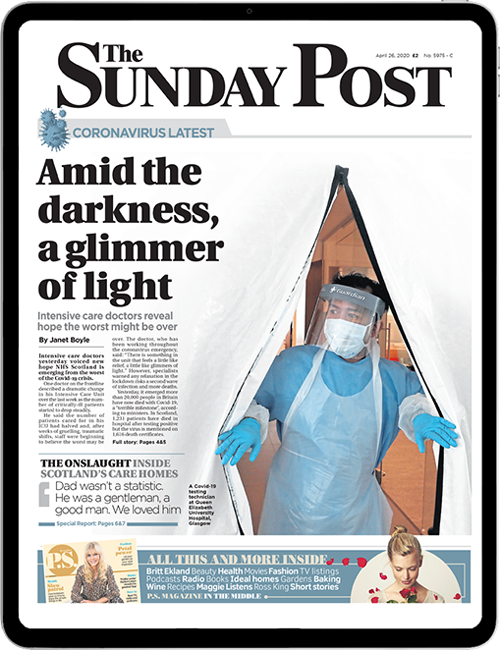 Enjoy the convenience of having The Sunday Post delivered as a digital ePaper straight to your smartphone, tablet or computer.
Subscribe for only £5.49 a month and enjoy all the benefits of the printed paper as a digital replica.
Subscribe