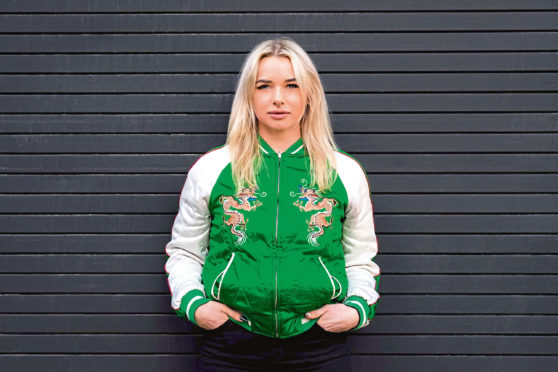 Get ready to shine this Christmas as Gemma Lang, from Love Those Lashes, shares her pro make-up tips.
Whether it's the office party or a night out with friends, Christmas is the perfect excuse to go glam.
Here, Gemma shares how to turn heads as you hit the dance floor.
Go for gold
Don't be afraid to experiment with colours, textures and styles, especially shimmering metallics.
Gemma said: "Christmas is all about gold tones!
"You can choose either a matte or shimmery finish, depending on what you feel comfortable wearing, but the party season is all about having fun – and I think make-up should reflect that."
Join the glitterati
"We absolutely can still wear glitter in our 30s, 40s and 50s," Gemma said.
"We are living in a time where people – men and women – can express themselves through make-up with far less judgment than ever before, so if you feel like experimenting, go for it!
"If glitter is a new style for you, try adding a subtle hint to start with. For example, mix a little shine into your favourite eye shadow, or opt for a shimmery lipgloss."
Faking it
If you want fluttering peepers, Gemma says it's easy to make sure fake eyelashes don't "ping off" while you're showing off your moves on the dancefloor.
She said: "Once you've applied glue along the strip band, make sure to wait until the layer is tacky before applying the lashes to your eye.
"Be patient! Waiting 30 seconds should do the trick."
Ditch the mascara
Gemma said: "The beauty of wearing faux lashes is there is no need to wear mascara!
"However, I always make sure to apply some black mascara to my lower lashes to keep the eyes balanced.
"There's no one style or shape of lashes that suits everyone.
"So if you like a specific style and feel confident, go for it."
Go bold and bright
When it comes to party make-up, Gemma says more is always more – and you don't have to choose between a bold lip and fabulous faux lashes.
"I love to wear a red lip," she said. "When you have a gorgeous set of faux lashes, there's no need for a smoky eye, and a red lip will really finish off your party look."
Bedtime routine
After a late night the last thing you'll feel like doing is washing your make-up off. But remembering to remove your mascara, lipstick and foundation is a cinch if you're prepared. "I'm a face wipe kinda girl and keep a packet beside my bed, so when I get home, there's no excuse."
Visit lovethoselashes.co.uk