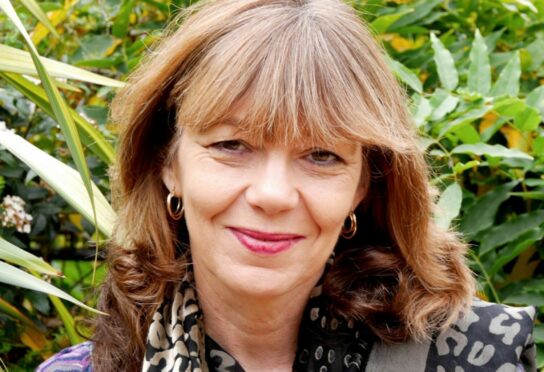 More than 920,000 people in the UK are living with dementia – and it's a number that's expected to rise to over a million by 2024.
While it is often associated with memory loss, it can also affect the way someone speaks, thinks, acts, understands and feels.
This is, of course, a frightening and stressful experience for those with the condition but the ripple effects of the illness can devastate family and friends too.
Now, a new book aims to illustrate the impact the illness can have on carers while offering support to anyone whose life is touched by dementia.
United: Caring For Our Loved Ones Living With Dementia, written by Gina Awad and illustrated by Tony Husband, is a poignant book featuring real-life stories of people with dementia, told by loved ones.
The stories reflect on issues like the impact of receiving a diagnosis; the importance of person-centred care and social inclusion; and the power of meaningful engagement, partnerships, and peer support.
Awad said: "It's a short read but it's universally relatable. Dementia is incredibly complex as a diagnosis but also for their families/carers.
"It isn't just about memory loss, there is so much more to it. You can't generalise as there are 100 types of dementia.
"The book is trying to make sense of these complexities and the social care system. I don't want people to find out they can access support or benefits by default. If they are more aware, it makes the practicalities easier so they can deal with the emotional impact."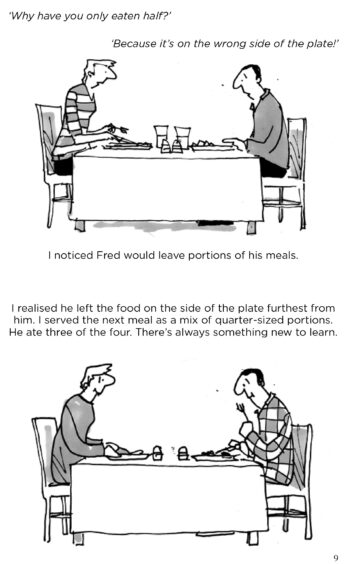 Activist Awad, awarded the British Empire Medal for her voluntary services to dementia, is the founder and lead of the Exeter Dementia Action Alliance. She is helping Exeter to become a dementia-friendly city – alongside her own personal dementia awareness projects that include her Living Better With Dementia radio programme.
"People have often asked me, if I don't have a family member with dementia, why I am so passionate about it. I still remember when I was a little girl, my grandmother used to visit care homes and do creative arts. She took me and my sister with her.
"I remember noticing not the residents who were engaged but the ones who weren't. They looked lonely and disconnected. I didn't know then but I know now that they were living with dementia. I think it struck a chord with me that they were vulnerable and misunderstood.
"When I started looking at dementia in my studies, it sparked these memories and that signalled the start of a journey that I'm still on more than 10 years later."
Awad joined forces with award-winning illustrator Husband, who works for Private Eye, after he published Take Care, Son, a book about his father's dementia.
During the pandemic, the pair reached out to a network of people and Awad conducted interviews with them via Zoom about their experiences of caring for loved ones with dementia. Then Husband drew up the illustrations to create a simple, accessible read.
"We just can't thank the participants enough for sharing their stories," Awad said. "These wonderful families have become friends. And helped create a book that we hope will make a difference to so many people.
"A lot of people think dementia just affects older people. In the UK over 40,000 people have young onset dementia under the age of 65 – this brings a different set of challenges. People of working age, with children. One of the stories looks at a mum of two children who was diagnosed at 42.
"We hope the book can be helpful for dementia carers, but also for professionals, occupational therapists, university students, care homes, memory cafes, the list goes on…it has a wide audience appeal. I believe it can help people understand more about dementia because it's a topic people could really benefit from being more knowledgeable about."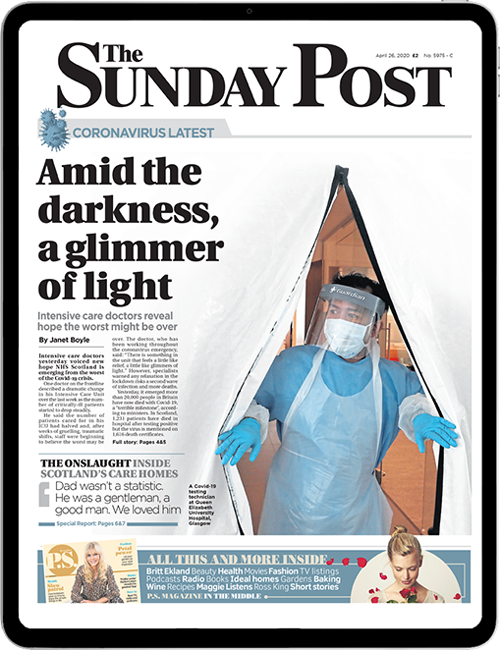 Enjoy the convenience of having The Sunday Post delivered as a digital ePaper straight to your smartphone, tablet or computer.
Subscribe for only £5.49 a month and enjoy all the benefits of the printed paper as a digital replica.
Subscribe