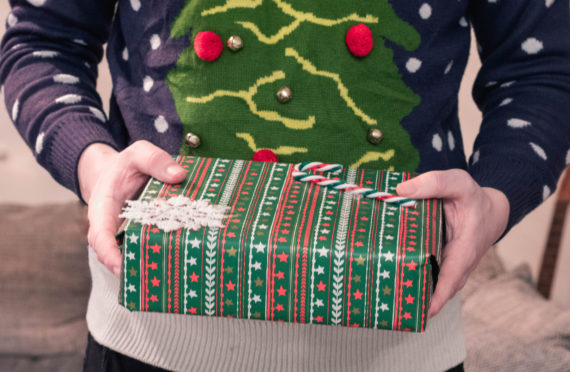 There will be stockings groaning with iPhones, luxurious clothes and, in some lucky households, even the keys to shiny new cars.
But scientists have discovered the ideal Christmas present doesn't have to be extravagant.
A Stirling University-led team set out to identify the essence of what makes a gift cherished above all others.
In-depth interviews uncovered touching tales of the often insignificant offerings that remain treasured possessions or memories even to this day.
The study, published in the Journal of Business Research, concluded that the true spirit of giving lies not in what the present is but the back story around it.
Among the anecdotes they gathered were stories of childhood Christmases past.
One interviewee, Faye, said her favourite present was the doll under the tree which lay at the end of a treasure hunt set up around the house by her dad.
Another respondent, Julie, still relives the excitement of waking up on December 25, aged four, to find a pram by her bedside.
Meanwhile, Joe still treasures the Bart Simpson alarm clock his gran bought him shortly before she passed away.
"It's not very beautiful. It's very basic but it's got that memory," he said.
"It's something I'll never get rid of, even if it was worth thousands of pounds, which I don't think it is."
Martin recalled his mum buying him a backpack he'd coveted even though she was short of cash, adding: "Even now I have it.
"After I was grown up and I was realising about how things were and how much it cost to her to do that, maybe I appreciate the gift more.
"She did do a lot of things by herself with no help so it was a very difficult time in life."
Dr Ines Branco-Illodo, a marketing lecturer who led the research, said: "The idea of the 'perfect gift' is everywhere but it is unattainable and has become a cliché.
"When you search for something perfect you are more likely to get it wrong because of all the pressure consumers put on themselves.
"We discovered one of the things that the 'perfect gift' was neglecting was the experience of how it happens.
"There was a woman who still, 20 years later, feels the warmth of seeing Santa Claus come into the room out of the blue to deliver presents to the family and they all got together and shared the experience.
"Many people mentioned the gifts that their children had made at school.
"These stories leave us feeling more faith in human nature."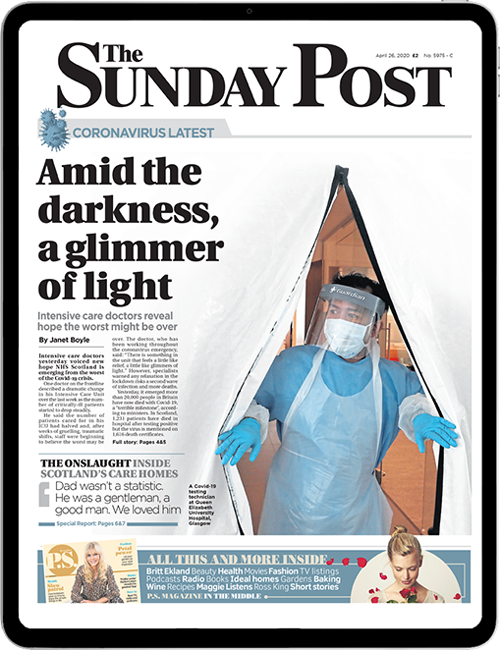 Enjoy the convenience of having The Sunday Post delivered as a digital ePaper straight to your smartphone, tablet or computer.
Subscribe for only £5.49 a month and enjoy all the benefits of the printed paper as a digital replica.
Subscribe