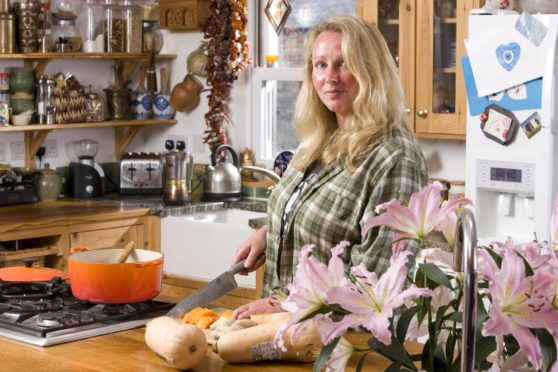 Often nothing more than a slice of toast washed down with a glug of coffee, breakfast is served on the move, a quick, perfunctory meal that's really far from the most important of the day.
Lunch, while perhaps longer, is nonetheless served between meetings and stale slices of bread, and rarely inspires much excitement.
With such a lack of thought and enjoyment in these weekday meals, it's perhaps no wonder we've created a much more decadent feast for the weekends. Served anytime between waking up and mid-afternoon, brunch is a modern invention that's helping us rediscover our love of cooking and eating, focusing on delicious flavours and even better company.
Or as cookery writer and chef Ghillie Basan explains in her new book, brunch is the kind of meal served when "time is more generous and food is not rushed, and should evoke pleasure and relaxation and, perhaps, an opportunity to try something new."
Written during lockdown, The Scottish Brunch Bible brings together a range of tasty ideas for "sociable eating", including frittatas and fried eggs, crispy bacon and buttery bread, all with Ghillie's unique exotic twist.
"When I was writing and creating dishes, I wanted to use Scottish produce where possible, but also bring an international perspective," explained Ghillie, whose recipes are inspired by her world travels.
"Nowadays people have moved on from just having kippers and eggs or stuffed mushroom for brunch. Particularly in the cities, when they go out for brunch, people might go for something that's Malaysian or Spanish or something completely different. Then, if they're cooking brunch at home, they might bring a little bit of that foreign influence to the plate. So, I wanted to reflect where we are as a society today with our palate, but while also trying to use ingredients that everyone can get easily. So, there's a mixture of tradition and international flavour."
Although now based in the Highlands, Ghillie has travelled extensively, living in a variety of countries and cultures and so, naturally, heat always finds its way into her cooking.
Often referred to as the "Spice Queen" the prolific writer has penned more than 40 books, and this new pocket-sized brunch guide brings together many of the dishes her fans know and love.
One of her favourite brunch dishes is shakshuka, an egg-based one-pan dish that's filled with rich tomatoes and fragrant spices, which travellers would find on the menu across North Africa and the Middle East.
Ghillie's version is, of course, found in the pages of the new book, alongside other global dishes such as Italian ribollita and Mexican huevos rancheros.
However, herring, oysters, salmon, scallops, strawberries and oats keep each of the dishes firmly within Scotland's larder, and Ghillie even relies on a much more everyday ingredient for her standout recipe – the humble potato.
She explained with a laugh: "I don't think a lot of people would think of a baked potato as brunch, but why not? The fillings you can put inside are just great, and if you put in, say, a little flavoured butter, too, you've got a really lovely meal.
"One of our favourite things to do at home is a baked potato with wild garlic butter, served with a tuna salad with lovage through it. It just freshens it all up and provides so much extra taste."
And those with a sweet tooth aren't forgotten about.
Ghillie continued: "If you are more interested in something sweet, I love the cranachan smoothie, which I've put in my 'sweet tooth' section. Or there's banana and cinnamon fritters – by adding some bacon and lime you've got a dish that's a little more reminiscent of the Canadian pancakes and bacon. Everyone loves sweet and salty together."
Apart from the food, one of the other key components of a good brunch is often a glass of something stronger than coffee, so Ghillie hasn't forgotten about the cocktails.
The "boozy brunch" chapter of her cookbook features such classics such as a whisky sour or bloody Mary, each of which she says should be enjoyed at a leisurely pace.
She said: "It's a meal that can start late morning and spill into the afternoon – really, if you're going to have a boozy brunch, you're probably going to write off the rest of the day."
---
Baked potato with lemon lovage tuna salad, serves two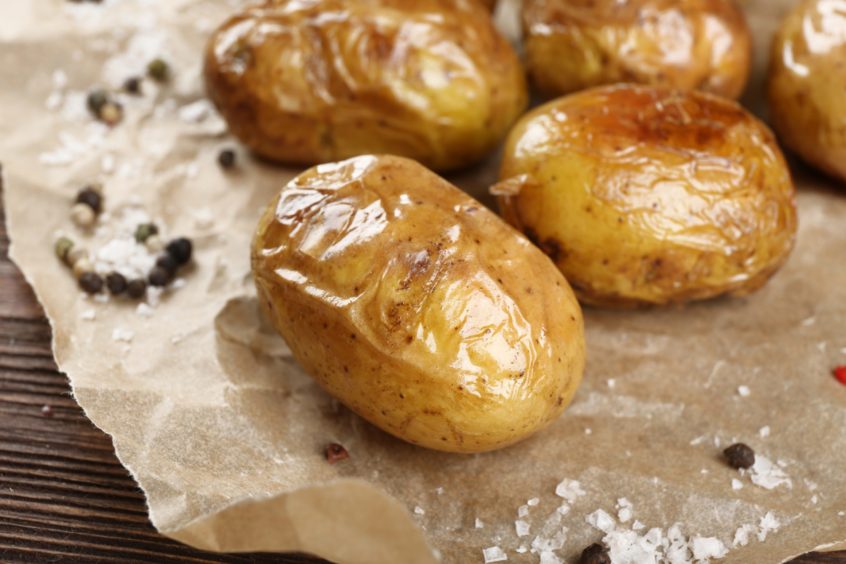 Everyone is familiar with a baked potato with tuna salad but it is usually served for lunch or supper and so often it misses the mark – the tuna is too dry, or sloppy depending on the quantity of cheap mayo, the potato too heavy and soft as it has been pre-cooked – yet put a little love into it, and it is a great combo and makes a cheap, hearty and satisfying brunch to which you could add soft-boiled eggs on the side, or a fried egg on top. If you can't get lovage, you could substitute celery leaves and add a few celery sticks to the plate.
For a crispy-skinned baked potato, I prick mine all over with a fork, rub each with olive or rapeseed oil and then grind a generous amount of salt and black pepper over them. I bake them in a hot oven for anything from one to two hours, depending on the size of the potato until they are crispy on the outside but give to the press of a finger.
You'll need
For the potatoes:
2 crispy-skinned baked potatoes, freshly baked, hot and ready to rock and roll
Salted butter, flavoured with wild garlic or chives, if possible
For the tuna:
3 x 145g tins of tuna in brine, rinsed and drained
1 red onion, finely chopped
Zest and juice of a lemon
4 tbspn thick, creamy mayonnaise
A fistful of fresh chives, chopped
A handful of wild garlic leaves, chopped
A handful of lovage, or celery, leaves, shredded
Sea salt and freshly ground black pepper
Method
Keep the baked potatoes warm while you prepare the tuna.
Tip the drained canned fish into a bowl. Add all the other ingredients, mix well, and season to taste with salt and pepper.
Split open the potatoes and place them on plates. Slip in the wild garlic butter to melt and spoon the tuna salad on top.
Serve with halved softboiled eggs, if you like.
The Scottish Brunch Bible, written by Ghillie Basan and illustrated by Bob Dewar, is out now.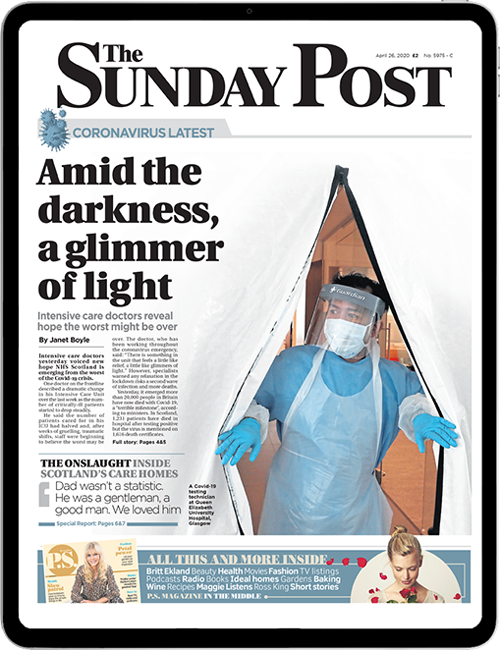 Enjoy the convenience of having The Sunday Post delivered as a digital ePaper straight to your smartphone, tablet or computer.
Subscribe for only £5.49 a month and enjoy all the benefits of the printed paper as a digital replica.
Subscribe