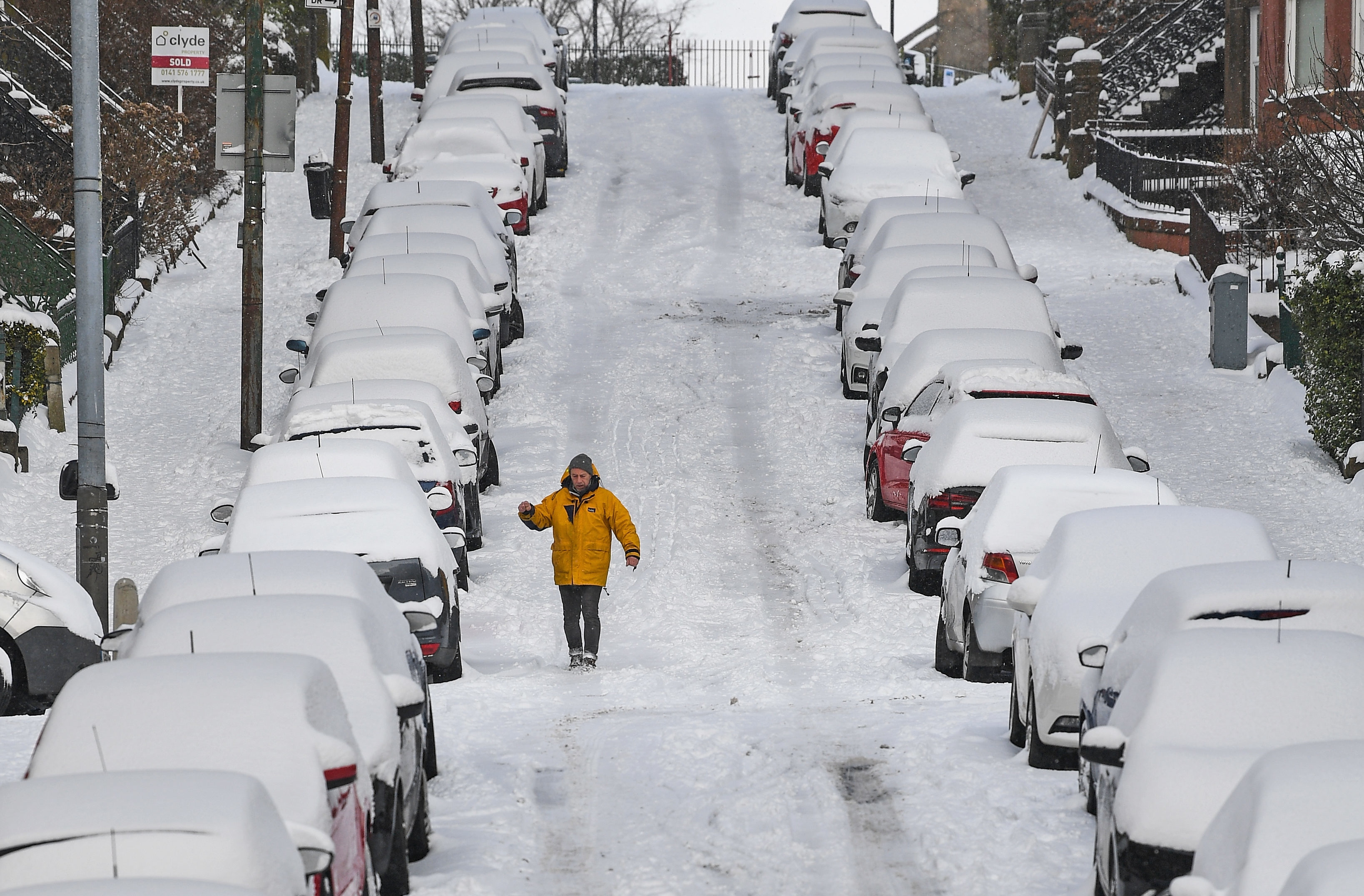 THIS winter is set to be the coldest in six years, say official forecasters.
The mercury will plummet to -15C across Scotland, colder than the -10C which hit the country in the Beast from the East in February.
Councils, transport firms and emergency services are all being warned about potential disruption due to bad weather which is expected to affect Scotland more severely than the rest of the UK.
Icy Arctic air could see a frozen New Year follow a stormy Christmas period with the Met Office predicting a risk of snow in the days leading up to December 25.
With temperatures this year threatening up to -15C, gritters are already digging in to 572,000 tonnes of salt in an effort to keep the country's roads clear.
The Scottish Government has issued warnings to employers to treat workers fairly if the bad weather makes transport difficult, and the NHS has been given an extra £10 million to cope with winter pressure.
According to the Met Office winter forecast, temperatures are more likely to be below average this winter, particularly in the new year.
Their predictions were backed by Leon Brown, head of meteorological operations at The Weather Company, who said: "Minus 15 is possible this winter. Travel disruption is expected, with stormy conditions likely in December, and cold spells in January and February."
Meanwhile Scotland faces a five-day cold-snap from Iceland with -5C lows – followed by 60mph storms, snow dumps and washouts.
The Met Office warned of freezing fog from today, with temperatures struggling to rise above 7C.