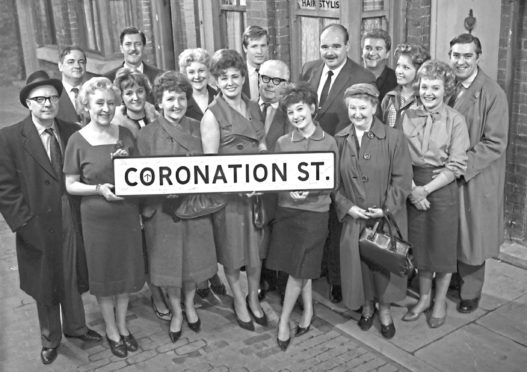 Soap operas date back to the 1920s when drama serials on American radio were punctuated by commercials advertising cleaning products.
But unlike the stains the ads promised to remove, the term "soap opera" stuck as a collective name for this drama genre.
Here, we reflect on some of the popular and not so popular examples which graced – or, perhaps, disgraced – our screens during the 1960s.
No one can ever forget Crossroads (1964-88 plus attempted revivals), partly because no soap has ever been ridiculed as much. But while critics claimed the acting was as unstable as the scenery, the show's popularity was indisputable.
More than 4,500 episodes – costing a paltry £750 each – were made. Initially titled The Midland Road, history's most talked about TV motel was set in King's Oak, a fictional Midlands village.
The scenery may have wobbled and actors forgot their lines, but such foibles were part of its charm.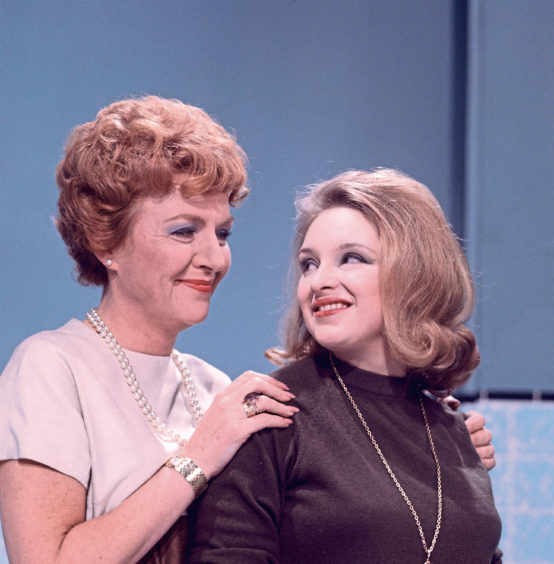 With little time or money for editing, many mishaps were simply ignored. Jane Rossington, alias Jill Harvey, recalled filming a scene when the microphone's sponge cover fell off. Unflustered, she picked it up, shoved it in her handbag and continued.
Despite mistakes, many storylines were ahead of their time, including waitress Glenda Brownlow (Lynette McMorrough) having a test-tube baby.
By mid-1980s, Crossroads was struggling to attract younger viewers and the motel closed its doors on April 4 1988. Later revival attempts failed dismally.
A hospital has always been a popular setting for soaps and a series which began in the late 50s really came to the fore during the 1960s.
Emergency – Ward 10 (1957-67) was, in fact, Britain's first hospital-based soap. Originally called Calling Nurse Roberts, it struck a chord and audiences soon rocketed to more than 10 million.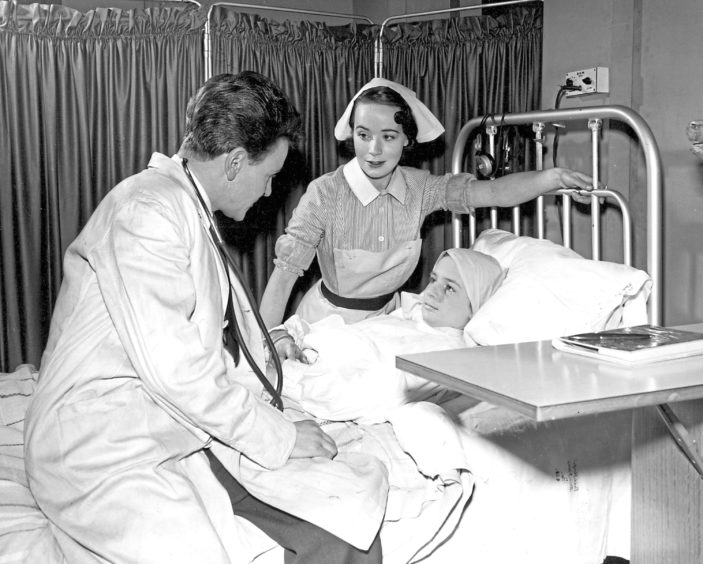 Despite the number of death-related storylines being restricted and incurable illnesses banned, the show's impact was pinpointed by the British Medical Association for helping alleviate people's fears of hospitalisation.
After ratings started to slide, the Oxbridge General Hospital's wards closed for good after more than 1,000 episodes.
Arguably the most successful soap ever is Coronation Street, which began life in 1960 and is still going today.
Set in a gloomy fictitious Manchester suburb, Coronation Street didn't start too well with unimpressed critics predicting an early demise – how wrong they were.
Among its strengths is the endless supply of memorable characters – who can forget Elsie Tanner, haughty Annie Walker or Ena Sharples, complete with hairnet?
Created by Tony Warren, his initial script was titled Florizel Street. After writing a follow-up script, Granada executives gave the thumbs-up and both episodes were made.
The end product, however, didn't excite Warren's bosses. But for a stroke of enterprise by producer Harry Elton, it could have been curtains for the soap.
Elton invited Granada employees, from cleaners to producers, to view the episodes and record their feelings on a questionnaire. So fervent were the responses that in August 1960, 16 episodes of Warren's creation were commissioned. The rest is history.
Not all soaps last as long as the Street. Take Compact (1962-65), that bit the dust after just three years.
Screened twice-weekly, Compact – the BBC's first serious foray into the genre since the demise of The Grove Family – spotlighted life inside a glossy women's magazine.
The soap – which initially had a £1,500 budget per episode – was the brainchild of Hazel Adair, who wrote scripts with Peter Ling, with whom she'd later create Crossroads.
Having written for women's magazines, Adair was familiar with day-to-day workings of a publication and the quality of scripts soon saw the soap attract the highest rating of any BBC programme at the time.
Attempts to make storylines more earnest were resisted by Adair and Ling, who regarded the show as light-hearted. But when the writers turned their attention to Crossroads, other scribes were hired.
That marked the beginning of the end and, eventually, after nearly 400 instalments, the printing presses stopped at the Compact offices.
Another relatively shortlived soap was The Newcomers (1965-69), which spotlighted the trials and tribulations of the Cooper family adapting to life in a "new" country town.
Fictitious Angleton was set in East Anglia, a region then largely untouched in TV soapland. But while The Newcomers established a loyal following, audiences of around five million fell short of the levels anticipated by BBC hierarchy.
The Beeb's decision to scrap the show in '69 saddened fans, most blaming the departure of original characters, notably Ellis Cooper (played by Alan Browning) and Vivienne Cooper (Maggie Fitzgibbon) for lessening the soap's appeal.
Among the famous faces seen in the soap were Wendy Richard, Windsor Davies and Jenny Agutter.
United! (1965-67) was around for even less time. Few dramas, soaps or comedies have successfully focused on events on and off a football field but the BBC tried their luck in 1965.
With former player/manager-turned-TV presenter Jimmy Hill installed as football adviser, United! followed the fortunes of Brentwich United, a fictitious club in the Second Division doldrums.
Initially concentrating on relationships within the club, the scope widened in an attempt to appeal to more than just football fans. But the soap's journey was rocky and within months a major upheaval saw seven regular characters axed and new writers hired to pep up storylines.
Sadly, United! failed to strike a balance between on-the-field action and off-field drama so full-time was blown on life at Brentwich in 1967.
Even shorter lived was Weavers Green (1966), which critics labelled as Anglia TV's answer to The Archers.
Set in a fictional East Anglian village, most of the 49 episodes were shot on location, centring on a rural vets run by the Armstrong family.
Unfortunately, this twice-weekly soap was never allowed to settle into a regular slot in the schedules and, ultimately, paid the price with Anglia TV pulling the plug after just over a year.
Like all TV programmes, not everything went to plan. Kate O'Mara, playing a young vet, recalled a scene involving a cheetah, hired from a circus. In the studio, it hated the lights and attacked his keeper, swiping its paw across the man's forehead and drawing blood.
The 60s' answer to EastEnders was Market in Honey Lane (1967-69), despite it only lasting two years.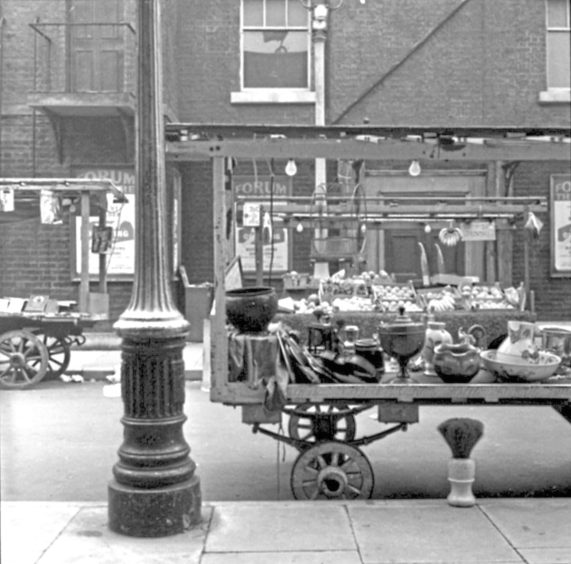 The soap centred on an east London street market (London's Honey Lane had, in real life, been the site of a market between the mid-17th and early 18th centuries).
Storylines focused on traders and customers whose lives revolved around the market, characters brought to life by, among others, Anna Wing, who'd later reappear as Lou Beale in EastEnders.
Beginning life as a 50-minute single drama, it attracted much praise when launched and, later, retitled Honey Lane, adopted a style more akin to soaps.
Eventually, it lost its prime-time slot and was shunted into a twice-weekly afternoon position before finally coming to an end.
Two to three years seemed the average lifetime for a soap during the decade and Harpers West One (1961-63) was no exception.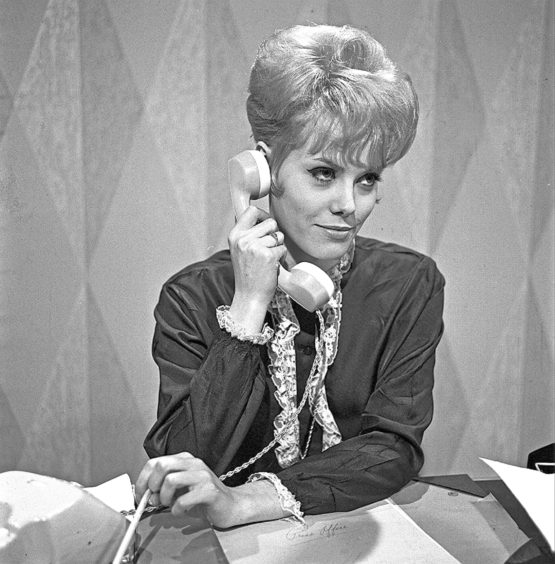 Running to 32 hour-long episodes, the soap transported us into the world of high street fashion, courtesy of Harpers, a large West End department store, whose staff included receptionist Susan Sullivan (19-year-old Wendy Richard).
Running high in the ratings throughout its life, the serial resulted from ATV's search for a contemporary-based show that would engage viewers.
Co-creator John Whitney suggested a department store setting because most people had visited one and every element of the setting would provide storylines, including pilfering of goods and customers passing themselves off as important people to obtain extra services.
Before Kevin Laffan created Emmerdale Farm in 1972, he wrote about the residents of two large Victorian houses converted into flats in a Yorkshire coastal town.
Castle Haven (1969-70) may have only ran a year but tenants experienced more than their fair share of problems and heartache. Now largely forgotten, the soap featured actors we soon associated with soapland, including Roy Barraclough (Alec Gilroy in Coronation Street) and Kathy Staff (Doris Luke in Crossroads).
Barraclough once commented that he felt Yorkshire TV's first attempt at a soap was hyped up so much, it was always going to be difficult to live up to expectations, especially as it was regarded as a direct competitor to Coronation Street. Ultimately, the soap was only shown in a few regions.
So, there we are, I hope you've enjoyed our journey back through some of the soaps of the 1960s.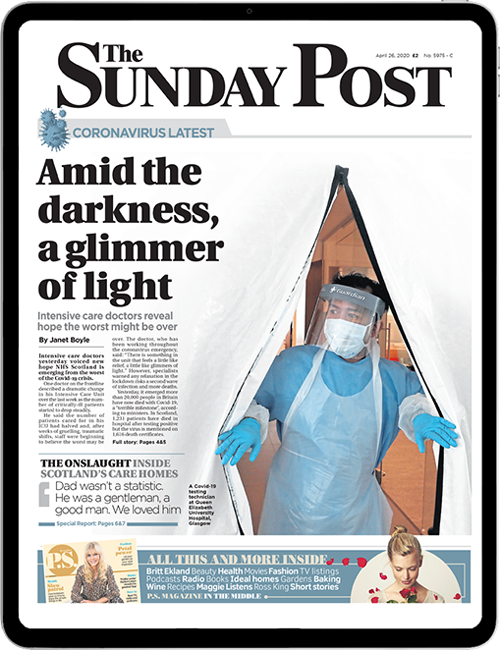 Enjoy the convenience of having The Sunday Post delivered as a digital ePaper straight to your smartphone, tablet or computer.
Subscribe for only £5.49 a month and enjoy all the benefits of the printed paper as a digital replica.
Subscribe