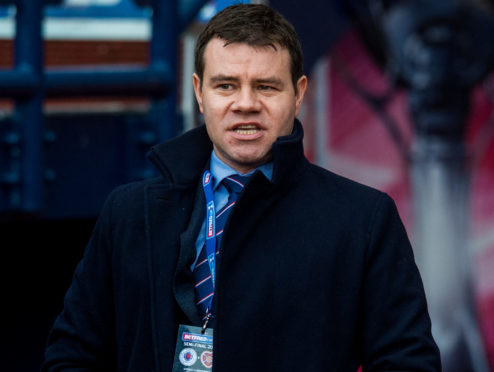 Rangers remain hopeful of signing loan star Ianis Hagi on a permanent deal.
But Ibrox Sporting Director Ross Wilson admits the financial impact of the coronavirus crisis could yet scupper their hopes of capturing the Romanian midfielder.
Wilson believes Hagi would love to stay at Ibrox because Steven Gerrard has made such a huge impact during his time on loan from Genk.
He said: "We are in regular contact with Ianis (inset).
"He's delighted to have had a fantastic impact. We are really happy with him.
"He's on loan until the end of season 19/20 whenever that comes – whether it is the end of May, end of June or end of July.
"We've got an exclusive option on him that was negotiated at the time, and we have a little bit of time before we need to take that up.
"I think he has found a place at Rangers where he's felt loved, he can feel the size of the club and loved the intensity and the pressure of the crowd.
"He conducted that famous interview after the Braga game where he was so happy to be here.
"Steven Gerrard is fantastic to him, as are all the other coaches. Everyone has a really good relationship with him."
The only doubt – like so many issues in football at the moment – comes from the financial fallout resulting from the ongoing suspension of action.
Could financial restraints hinder moves for players like Hagi?
"Possibly," said Wilson. "But I think the bigger thing on everyone's mind is the uncertainty over when the transfer window is actually going to open.
"Secondly, what the transfer market and the landscape around it will look like when it does open.
"Clearly, every club is going to suffer a financial impact of different shapes and sizes from coronavirus."
Wilson makes it clear that Steven Gerrard has the final say on players.
The Rangers boss will not, as happens at many clubs, be saddled with signings made by his Sporting Director.
Wilson went on: "This is about working collectively as a club, not about me saying: 'I know you don't like this player but I do. We should have him'.
"It's about working together towards the same thing. The profile is derived from Steven.
"The club's vision from a football context – I'll play a huge part in shaping that.
"The same goes for our processes and procedures in scouting.
"But, in terms of player profile, that's something I work really closely with Steven on.
"One of his main strengths is that he's an outstanding communicator.
"One of the reasons I had to deliberate before coming here was because I had such a strong relationship with Ralph Hasenhuttl at Southampton.
"We're close friends as well as colleagues. One of the reasons for that was that we were really aligned in what we did.
"It would have been difficult to leave that manager behind for one I didn't feel I could align with.
"But Steven is outstanding at that, communicating what he wants.
"What we're looking for is always made very clear from Steven and the coaching staff."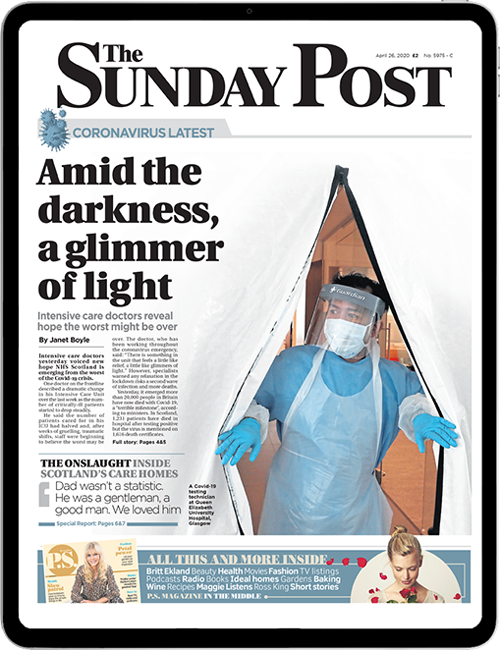 Enjoy the convenience of having The Sunday Post delivered as a digital ePaper straight to your smartphone, tablet or computer.
Subscribe for only £5.49 a month and enjoy all the benefits of the printed paper as a digital replica.
Subscribe