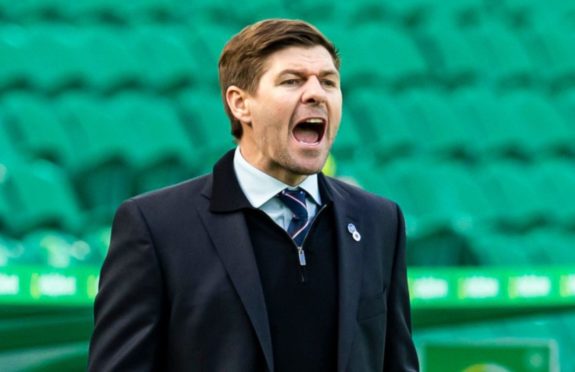 Steven Gerrard admits that Old Firm games will miss Scott Brown.
The midfielder faces Rangers in the Scottish Cup for the last time as a Celtic player this afternoon.
He will then take his final Old Firm bow in the Premiership clash at Ibrox on May 2.
Brown has so often been a central part of the fire and fury that can erupt during one of football's most-passionate derby matches.
And Gerrard is determined to prevent the Hoops skipper from celebrating a victory over his side during his final campaign with the Parkhead side.
But he is more than willing to express his respect for Brown's success as a player – and his surprise that he is leaving to join Aberdeen.
The Rangers boss said: "I think the fixture will miss him. Of course it will.
"He is someone I have got respect for, from a football point of view, and what he has achieved in the game. To be that successful, and how he has gone about things.
"If I take my Rangers hat off, it's something I respect very much because I know how hard it is to win in football.
"It's not just him who will be missed. There are many players over the years who have played their part in the derby game. There's many a Rangers player, and many a Celtic player who, once they do move on, the game will feel different.
"That's credit to what they have brought and contributed to that fixture over the years.
"It's not really important whether we are glad to see the back of him.
"It is what it is. He has made his decision. He will move to Aberdeen.
"I was surprised by the decision from a personal point of view, but that's not important to anyone is it, really?
"He still has a couple of Old Firm games to play in, and our job is to focus on what happens here at Rangers.
"The decision is made, and he will move on to another team and a new challenge."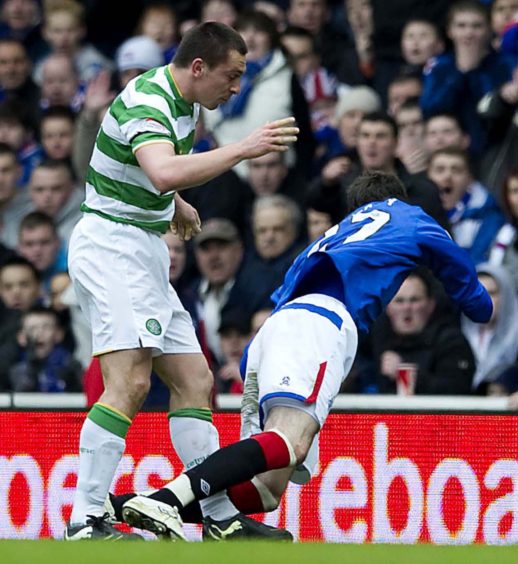 Gerrard appreciated Brown making the effort to walk across the pitch and show his solidarity with Glen Kamara prior to the last game between the teams at Parkhead.
He said: "I think it was a real class touch from Scott, I must say.
"I think there are things that are bigger than football – when it comes down to life and certain things that happen in life.
"It was a real class touch what he did."
Rangers got into this afternoon's last-16 Scottish Cup clash as Scotland's dominant force.
They secured the Premiership with 10 weeks of the season to play, and are yet to suffer a home defeat in domestic games.
However, Gerrard, as ever, doesn't want there to be any possibility of over-confidence in his squad.
He references the claim of Celtic's interim manager that the Hoops are still the best team in Scotland when asked if the psychology of this famous fixture has swung in his team's favour.
Gerrard said: "That's not the view of John Kennedy though, is it?
"It's not about the past, or what has happened in the past. This is a new game and a new challenge.
"It's one we are very much looking forward to.
"I would say the biggest change from the first day to sitting here now is belief within the group.
"If we give the best version of ourselves, we have – and not just in this fixture – confidence that we can beat anyone, especially at Ibrox.
"I think our level of performance and consistency has backed that view up, but it doesn't guarantee you anything in the future."
Was Gerrard tickled by Kennedy's comments last weekend?
"Very much so, yeah," was his reply.
While supporters will admit to having sleepless nights as they look forward to a game like this, Gerrard does his best to keep cool.
He said: "I don't really lose much sleep over any fixture because I don't really think that helps.
"I don't think over-thinking it of a night-time is going to make your performance any better, from a personal or team point of view.
"It is a fixture that I very much enjoy. I enjoyed playing in derby games with Liverpool, and I have enjoyed coaching and managing in them.
"That's what it's all about. These big games, tests and challenges are what I get out of bed for in the morning."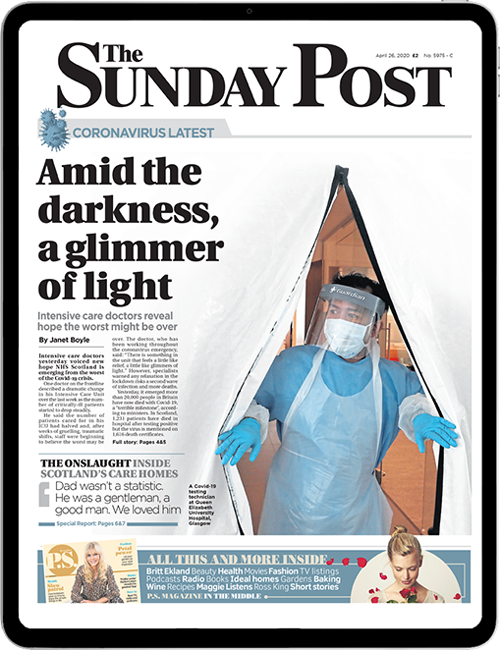 Enjoy the convenience of having The Sunday Post delivered as a digital ePaper straight to your smartphone, tablet or computer.
Subscribe for only £5.49 a month and enjoy all the benefits of the printed paper as a digital replica.
Subscribe