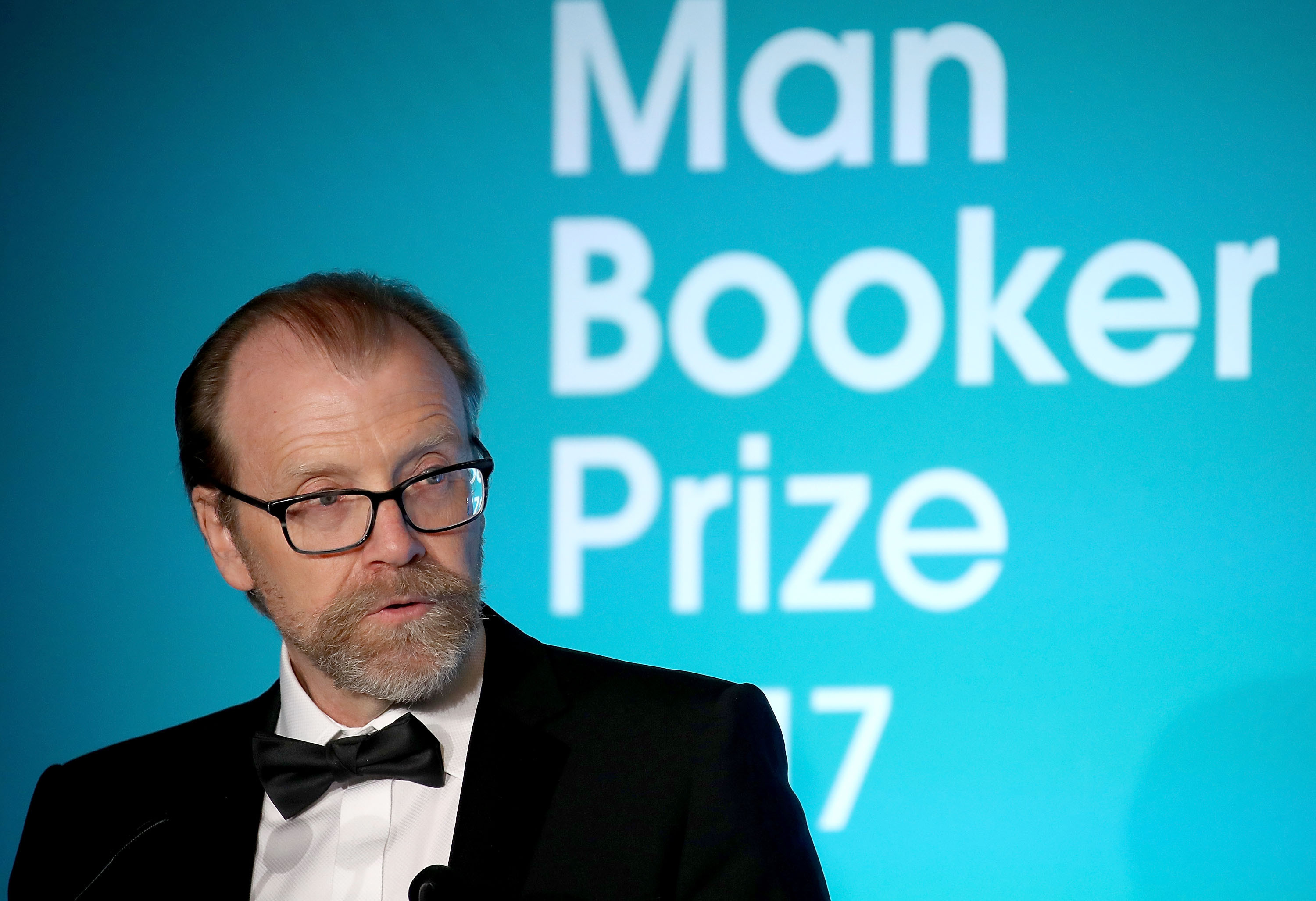 AMERICAN author George Saunders has been handed this year's Man Booker Prize for his first full-length novel.
Lincoln In The Bardo, which focuses on the night Abraham Lincoln laid his 11-year-old son to rest in 1862, was hailed as "utterly original" and praised by judges for its "witty, intelligent, and deeply moving narrative".
The 58-year-old writer, who had been favourite to win, was presented with the prestigious literary award and £50,000 prize during a ceremony attended by the Duchess of Cornwall.
Saunders, who admitted he felt "kind of numb" following the announcement, told the audience at the Guildhall in central London: "Thank you so very much for this great honour, which I hope to live up to with the rest of my work, for the rest of my life."
The #ManBooker2017 winner George Saunders receives their trophy from HRH The Duchess of Cornwall and cheque from @ManGroup Chief Executive Luke Ellis pic.twitter.com/C6kvRWT9Ds

— Man Booker Prize (@ManBookerPrize) October 17, 2017
The author becomes the second American to take home the Man Booker Prize in its 49-year history, after Paul Beatty won last year with satirical novel The Sellout.
The judging panel deliberated for five hours on Tuesday before naming Saunders as the winner – a session which included spells of "fierce debate" and tears of relief when they reached a decision.
Baroness Lola Young, chair of the judges, said: "The form and style of this utterly original novel reveals a witty, intelligent, and deeply moving narrative.
'Maybe the Scottish have a dark sensibility': Award-winning crime writer Graeme Macrae Burnet on success, stories and the Edinburgh Book Festival
"This tale of the haunting and haunted souls in the afterlife of Abraham Lincoln's young son paradoxically creates a vivid and lively evocation of the characters that populate this other world.
"Lincoln In The Bardo is both rooted in and plays with history, and explores the meaning and experience of empathy."
She added: "It's an extraordinary piece of work. It was unique."
Lincoln In The Bardo is the first full-length novel from acclaimed short story writer Saunders, who was born in Texas and lives in New York.
The book details the evening of February 22 1862 – when a grief-fuelled Lincoln visited his son's crypt – exploring themes of death, grief and the possibilities of life, as well as the contrast between Lincoln's personal tragedy and public role.
Saunders had not set out to write about Lincoln, but was captivated when he heard 20 years ago about the US statesman visiting his dead son, he said.
He acknowledged the form of the book – a fragmented prose which is narrated by a "chorus of voices" – was challenging for some readers.
But the author said he was given hope when his wife gave her seal of approval during the writing process.
'Fiction is a way of making us endure ambiguity and see truth' – #ManBooker2017 winner George Saunders at the press conference pic.twitter.com/nFnbTz7iGA

— Man Booker Prize (@ManBookerPrize) October 17, 2017
He told reporters at a press conference: "The book has a weird form and I think it's off-putting to some readers. Anecdotally, people will reach a kind of crossover moment at 30 pages and either go ahead or abandon ship.
"So I gave her about that many pages and she was like, 'yeah I'm totally in and you can even go a little crazier if you want'. So that's a good wife to have."
'The joy of food is working with the seasons': Tom Kitchin is here to help us embrace autumn and get into game
First awarded in 1969, the Man Booker Prize is recognised as one of the most prestigious in the literary world, with previous winners including Salman Rushdie and Ian McEwan.
It is the fourth year the awards have been open to any writer regardless of nationality, provided the book was written originally in English and was published in the UK.
Baroness Young said the panel had been "solely concerned" with the books, rather than the nationality of the writers.
Reflecting on his win, Saunders said: "I actually am in a little bit of disbelief, and just gratitude, and I don't know, I feel kind of numb."
He added: "It sounds a little pathetic but for an artist I think validation is really helpful. Maybe you shouldn't need it but I definitely do.
"So when someone that I respect approves my work or when I get grouped with a bunch of writers like these wonderful talents, my opinion of myself improves a little bit and the next book has a little more courage in it I think."
Saunders beat two other US authors named on the shortlist – Paul Auster with 4321 and Emily Fridlund with History Of Wolves.
British writer Fiona Mozley and her debut novel Elmet, Scottish author Ali Smith and her book Autumn and British-Pakistani writer Mohsin Hamid with Exit West completed the shortlist.