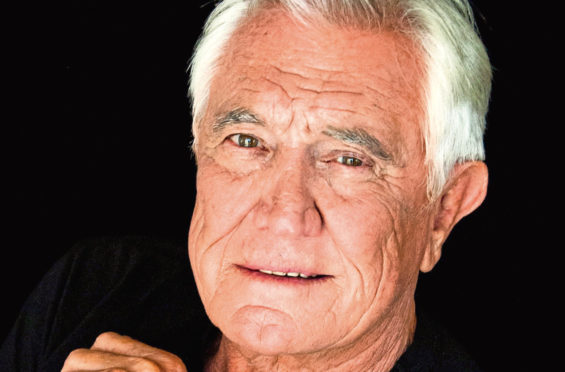 For some, despite only being James Bond once, George Lazenby was the ultimate 007 and gave us the best movie in the series.
So it's fascinating to see the great man back, having just turned 80, throwing himself into the murky world of MI6 once more.
Passport To Oblivion is an audio spy adventure, the first of 10 planned recordings based on the books of James Leasor, which have sold in their millions.
Along with Lazenby, Glynis Barber, Michael Brandon and Terence Stamp are involved, but getting George on board was a real coup.
This is, after all, the Aussie who was plucked from the world of male modelling to replace Sean Connery – and, while On Her Majesty's Secret Service wasn't the best-loved Bond flick at first, it is rated right up there today, as is Lazenby's talent.
"I think my movie, On Her Majesty's Secret Service, has lasted pretty well," says Lazenby. "Fifty years later we're still talking about it and I'm told great directors like Steven Soderbergh and Christopher Nolan think it the best. They have good taste.
"The all-time greatest Bond was obviously Sean Connery. Sean, for me, was always the man, the guy who inspired me to go for the part.
"I met him a couple of times in LA and he told me to my face I'd been good. I've seen him say that in the papers, too."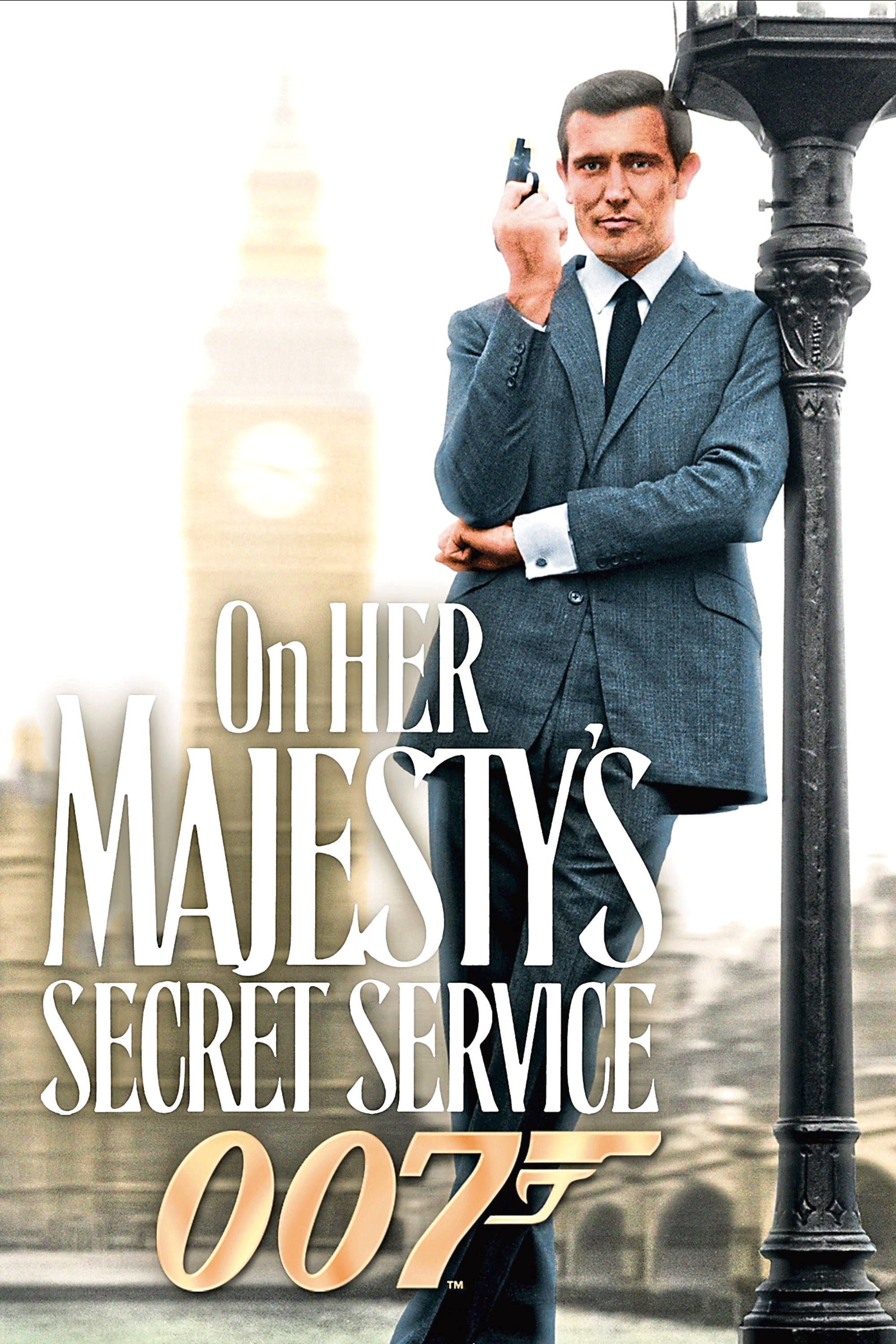 James Leasor was the first writer contacted when they were looking for someone to continue the Bond books after Ian Fleming's death.
Was Lazenby aware of his work before this new project?
"No, to be frank, I hadn't heard of James Leasor or Dr Jason Love," admits George. "But a little research from my team told me David Niven had played the fella in a 1966 movie called Where The Spies Are, a year before he played James Bond in the 1967 spoof of Casino Royale.
"So I guess he's the other, other fella. Leasor was a sort of contemporary of Ian Fleming, a journalist who turned out some pretty good books including The Boarding Party, which I'm told was made into The Sea Wolves starring Roger Moore.
"It really is a small world. I guess all those sort of spies were the same thing: driving vintage sports cars and meeting pretty girls and getting up to all sorts in the Cold War. None of it was realistic but good old 60s fun.
"Fantasy spies fascinate us for the reasons I gave above. Real spies are pretty boring and anonymous, but I guess are a necessary evil."
George jokes that despite this being a job that sees him standing at a microphone rather than in front of a camera, he is more than up for the fight scenes, even at his age.
"I'm 80 years old – I was born when World War Two started," he points out. "I guess I'm still pretty fit. I still play golf. This year I was 3,000 metres up back at Piz Gloria, Switzerland where we did the skiing stuff for my Bond movie.
"I nearly died as a kid due to illness but growing up in a rough Australian suburb, I threw myself 100% into life.
"That's why I had no fear when I went up for the role. I still do gigs – I'm the face of Melbourne Gin Company."
He was the face and body of high fashion in his early career and being a James Bond does necessitate being pleasing on the eye.
"I was a male model at the time and an agent friend of mine, Maggie Abbott, called me back from Paris to audition for the role," he recalls of On Her Majesty's Secret Service.
"Everyone said I had the one thing that could make me think I could take over from Sean Connery: arrogance. And I did.
"I really enjoyed the film they made about my life, Becoming Bond, a couple of years back. Jane Seymour played Maggie."
Did he have doubts, despite the requisite arrogance and handsome features, of replacing Scottish legend Sir Sean?
"No, I wanted it badly and I worked hard for it. Endless auditions, learning how to walk like Prince Phillip, talk like him too, look and dress like Sean Connery – I went to his barbers and tailors. But I never hesitated for a second. Not for one second."
He took it on when Bond was a bit unhip – but he made the role his own, despite announcing during it that it would be his one and only Bond flick.
So who does George reckon could be a future Bond?
"When I was cast as Bond in 1968, people around me felt 007 seemed to be out of vogue, not current – part of the establishment," he admits.
"I wasn't a dedicated actor – I just wanted to have a good time, make love, not war. I still have that spirit. I guess I don't really believe in wars, cold or hot.
"You've had a Scot, a Welshman and Irishman, a couple of Englishmen and me, an Australian. I guess anyone can play the guy from now on."
He sees worrying parallels with the modern world and some of those Cold War storylines from his heyday.
"What's going on in the world is crazy at the moment," he says.
But George does not regret having given the world of 007 just the one shot.
"So many fans out there seem to dig what I've done, as Bond and beyond," he says happily. "I don't regret any of the moves I made back then – everything happens for a reason. I've lived – and live – a good life and I'm very grateful.
"I had fun playing Bond but I don't really keep up with that world. I love the enthusiasm of fans at shows and are amazed they love my stories.
"I was pals with Roger – who sadly left us a couple of years ago – a real nice gentlemen, funny as hell.
"I've seen Timothy Dalton at the odd thing in LA. I met Pierce Brosnan and the other guys at a few anniversary events way back in 2002.
"I also met the Queen of England at the Bond premiere that year – I was a bit nervous but at the Albert Hall I got a standing ovation. The hairs went up on the back of my neck. Daniel Craig is great as Bond, very physical like me."
Could an 80-year-old play Bond?
"Sure. Funnily enough, this year Aston Martin, high-end tailors Orlebar Brown, games company Upper Deck and Omega watches are putting out OHMSS-themed James Bond collectibles.
"They made a plaque for me back in my home town Goulburn in Australia. In Piz Gloria, can you believe it, they've got a whole museum up there dedicated to me and my movie. And I'm a waxwork at Madame Tussauds – so in some ways, I sort of live forever."
So was his first foray into audio acting strange?
"Well, like I said, I threw myself into it and never hesitated," he says. "I think I've gotten better through the years with training and experience. It helped working alongside great actors like Terry Stamp, Nickolas Grace, Glynis Barber and Michael Brandon."
Will he do more of the audios?
"Didn't the other fella say, 'Never say never again?' This year I returned to Estoril in Portugal as well as Bern and Mürren in Switzerland where I made my James Bond film some 50 years ago. I was warmed by the generations of people from all around the world who had come to celebrate my time as 007 and the only surprise is I'm still talking about it after all this time."
What are the real high points of the Lazenby life, then?
"I figure my real achievements are my kids," he says proudly. "My daughter Melanie got married last year and I was so proud. As I am of my other kid, Jennifer – who has made me a great-grandad.
"My younger kids are doing well, George Jnr and my twins, Samuel and Kaitlin. Having lost my son, Zach, a while back, I realise time is precious."
---
The two-disc set Passport To Oblivion, priced £14.99, is out on November 29. You can pre-order it at spitefulpuppet.com/product/passport-to-oblivion-2-disc-set/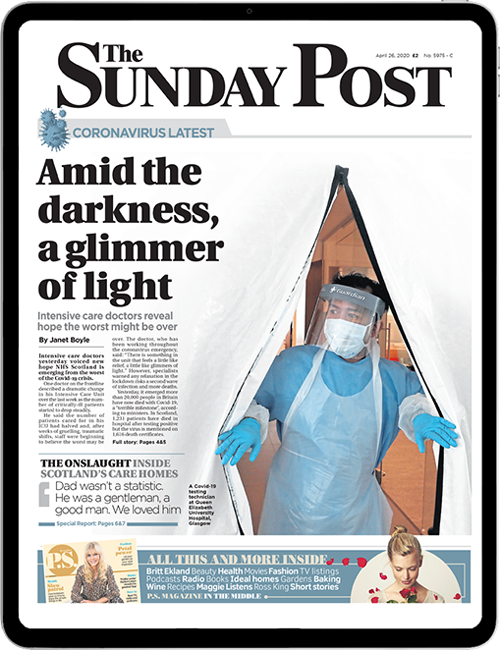 Enjoy the convenience of having The Sunday Post delivered as a digital ePaper straight to your smartphone, tablet or computer.
Subscribe for only £5.49 a month and enjoy all the benefits of the printed paper as a digital replica.
Subscribe