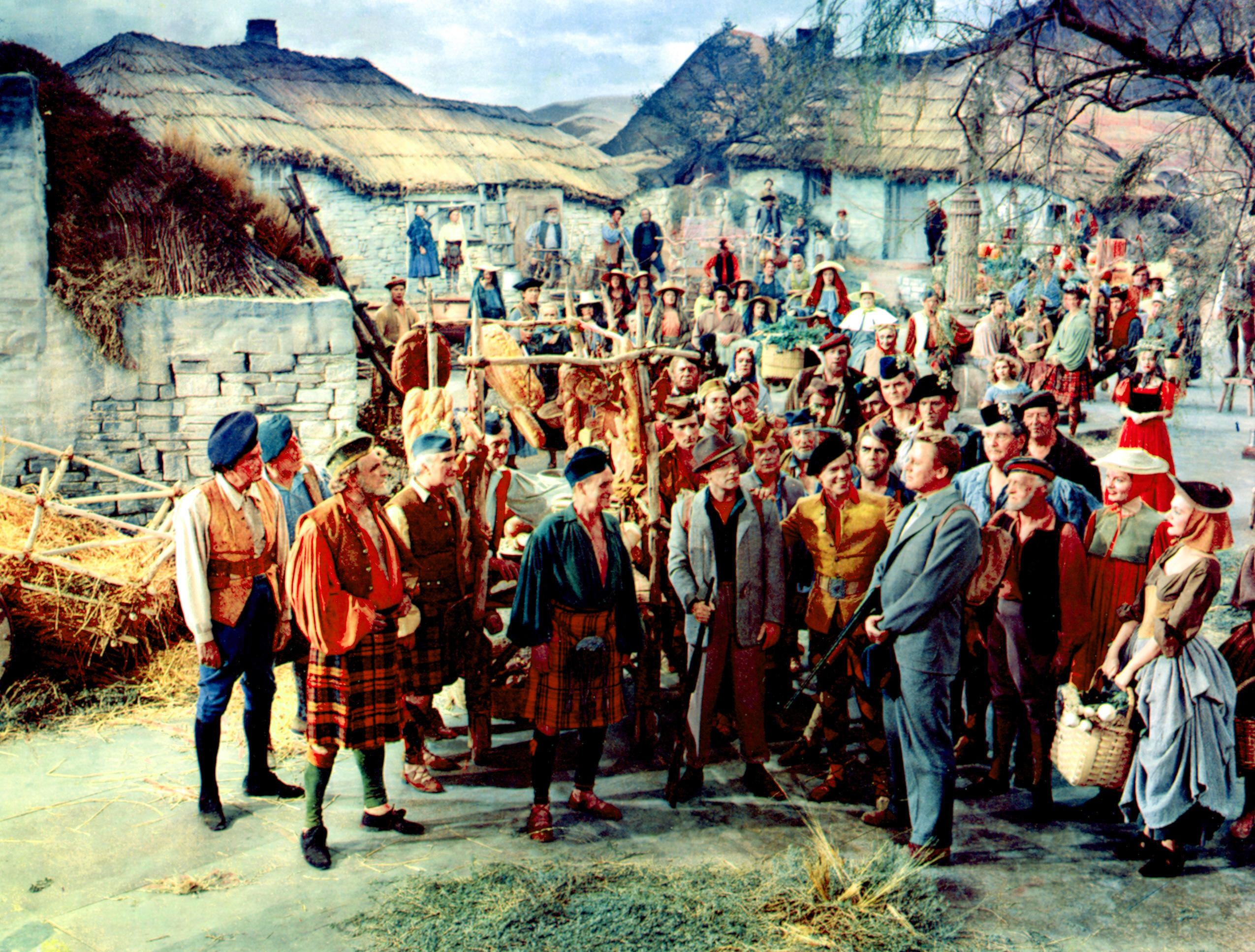 ITS lavishly kilted, all-singing all-dancing villagers and spectacular, misty glens have been both loved and ridiculed for generations as the ultimate Hollywood vision of Scotland.
But the widow of Brigadoon star Gene Kelly has revealed his regret that the movie was shot on-set and not on location in his beloved Highlands.
Patricia Ward Kelly told of his passion for all things Scottish ahead of two special shows next month celebrating the life and career of the dancer, actor and director.
Gene first came to Scotland in 1953 when he was preparing for Brigadoon, the story of an American tourist stumbling upon a magical Highland village that only appears once every 100 years.
"Brigadoon was on Broadway and MGM wanted to turn it into a film," explained Patricia.
"Gene had envisioned it all and wanted to film it in the Highlands.
"He saw it as a John Ford western but set in Scotland, with the clans coming over the hills."
Gene travelled to Edinburgh from London by train to scout locations with producer Arthur Freed.
"There are great pictures of him in Edinburgh and Glasgow," added Patricia.
"They drove around the country with a map, checking out places, but due to budgetary reasons MGM refused to shoot it on location and instead it was all done on a sound stage.
"I believe there was a sense of remorse from Gene that it wasn't filmed in Scotland. I'm always so surprised that the reaction to Brigadoon is so positive, because I'm sure you cringe at some of the accents.
"But there is a real sense of something magical about it."
Patricia told how the scouting trip sparked Gene's enduring love of Scotland.
He would attend ceilidhs when he visited, later incorporating what he learned into famous films like Singin' In The Rain.
"He had such affection for the place – not just the beauty but the literature and dance," Patricia explained. "Folk dancing often played a role in his choreography – you'll see it in Singin' In The Rain."
Gene returned to Scotland when Invitation To The Dance opened the 1956 Edinburgh Film Festival. The Queen was also there and he met her. It was the only film she chose to see at the festival.
"He was honoured by that," said Patricia.
One of the last projects he was working on was a musical about Robert Burns.
"He loved the literature and poetry of Scotland," she said.
"He was a real romantic at heart. Anthony Perkins was also to be involved in the Burns show but when he died it all fell away."
Michael Jackson and David Gest were also involved in the planned musical.
"I still have all of the books and Gene's notes on it."
Patricia was a young writer when she met Gene at the Smithsonian Museum in Washington DC in 1985 as they worked on a TV special. He invited her to California to write his memoir and she recorded his words nearly every day for the next 10 years. They married in 1990 and Patricia has worked to preserve his legacy since his death in 1996.
"There is so much misinformation out there about him and the history of the MGM musicals," she said. "It was important to him that he was remembered for his behind-the-camera work rather than on-camera. He wanted to be known for changing the face of dance on film.
"Gene was a real scholar and a walking encyclopaedia. He would read a book a day, he was an economics major and he spoke French, Italian and Yiddish.
"His mind never stopped.
"People come up to me and say they feel he is bigger now and I think part of that is because he is hot and relevant.
"He looks cool – he wore Converse, which everyone wears today, and T-shirts, caps, khakis and jeans. The look remains timeless.
"He was a real visionary, way ahead of his time.
"He mixed live action and animation in 1945 with Anchors Aweigh, way before Who Framed Roger Rabbit? in 1988."
Patricia will provide an insight into Gene's films and work with a new show that will receive its world premiere in Scotland next month.
Warner Bros presents Gene Kelly: A Life In Music will be performed in Edinburgh and Glasgow, with Patricia hosting and the Royal Scottish National Orchestra performing the famous musical arrangements from his classic films.
"I had a magical meeting with Krishna Thiagarajan, the chief executive of the RSNO, in Toronto," said Patricia.
"It was the day after the American election and I was so demoralised, so it seemed strange to be pitching this wonderful show at such a time. But the people there said this is exactly the time for it because Gene represents the best of what America is.
"Krishna responded so positively. I came to Glasgow and met with his team and we laid out this plan.
"The conductor is Neil Thomson, who conducted a version of Singin' In The Rain at the Royal Albert Hall which I thought was sublime.
"The scores were destroyed in 1969. People gasp when I tell them, but the studios didn't see the value in them at that time. I enlisted John Wilson to re-craft these and it was a meticulous process.
"I wanted to celebrate the composers, arrangers and musicians as well as Gene, because these people were gods to him.
"I'm so excited to come over and it seems the perfect place to put on these shows."
Warner Bros Presents Gene Kelly: A Life In Music at Usher Hall, Edinburgh and Glasgow Royal Concert Hall, April 13-14.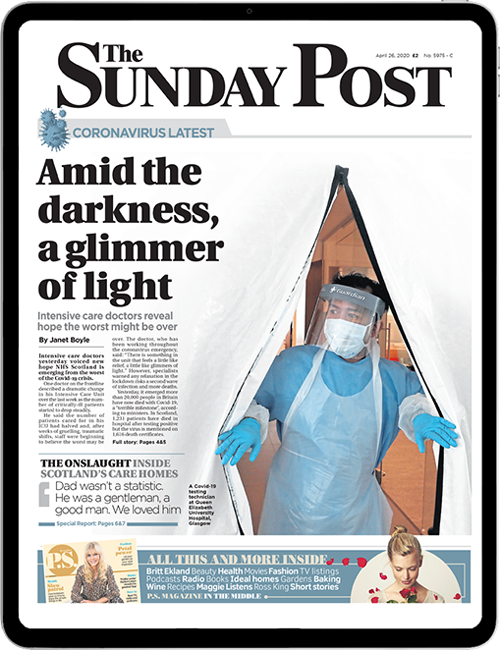 Enjoy the convenience of having The Sunday Post delivered as a digital ePaper straight to your smartphone, tablet or computer.
Subscribe for only £5.49 a month and enjoy all the benefits of the printed paper as a digital replica.
Subscribe