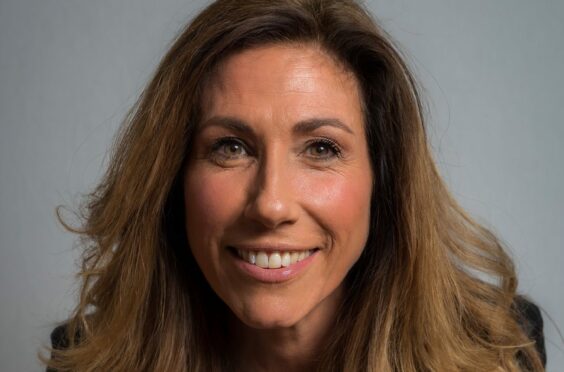 Gaynor Faye has emerged from lockdown armed with more skills than she went in with.
The actress, best known for roles in Corrie and Emmerdale, embarked on a programme of self-improvement sparked by the realisation that the pandemic was going to hit her industry hard.
And now that things have opened up, the 50-year-old isn't turning her back on becoming a lifelong learner.
The mum of two, a practising Buddhist for decades who takes to the stage in Edinburgh this week in a thriller alongside another soap favourite, EastEnders' Adam Woodyatt, quickly moved to turn the negative of Covid into a positive, by upskilling.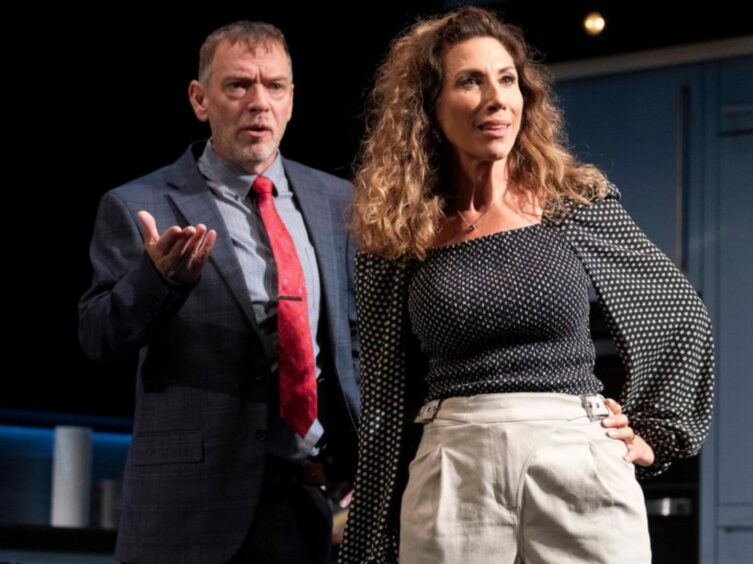 She said: "When we were in lockdown I started to reassess some things. I just wanted to learn again. So I went back to college and did some online learning courses in counselling and creative therapy, Spanish and somatics.
"I loved going back into education. I felt really numb to so much at the beginning of the pandemic, so it was nice to be able to use the time wisely and expand my knowledge."
Somatics is described as an understanding of the connection between mind and body, which can lead to a greater awareness of how the body reacts physically to challenging circumstances.
"That was about physical wellbeing. I also did things like yoga, painting and drawing to music – meditative painting – trying to learn and also do lots of self-healing."
Faye also took her first steps towards a new line of work, gaining skills she hopes will help her not only develop a side-hustle but also make her more able to support those around her emotionally.
She said: "I signed up for a course in counselling, I did grade one of three grades. There are so many different types of counselling, and I didn't fully appreciate that.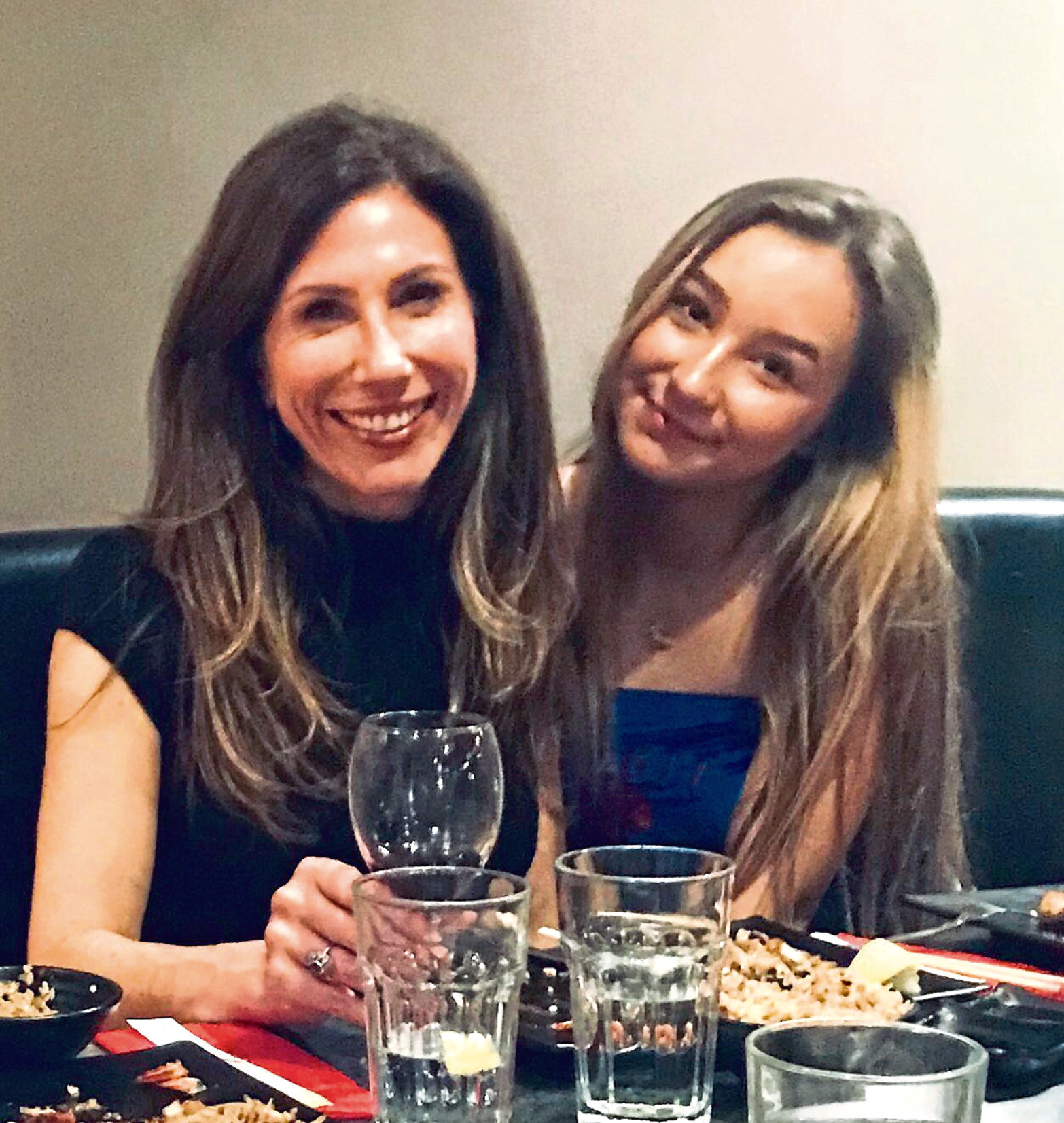 "It's been fascinating, the fact that you can get to the root of a problem, in a succinct way, and learn more about how our thought processes work. So many people have been struggling with their mental health, I thought it would be great to get some tools to be able to help people.
"There's nothing wrong with therapy. The Americans have been doing it forever. We're only just cottoning on to the fact. There's a stigma attached to it, everybody suffers with their mental health. And there's nothing like a pandemic to show that.
"If you didn't suffer with your mental health before a pandemic, then you will when you're in it – and coming out of it is also affecting people.
"At first I was OK. I came off a tour, got to spend time with my kids and the sun was shining. It was scary but because everyone was adhering to full lockdown, we were all going through it together and I was able to deal with that.
"But the prolonged nature of it, and now starting to come out of it – that's been the hardest part. It's so hard to know, especially with all the different things that are being thrown at us.
"It's overwhelming, the amount of miscommunication and misinformation. Human beings can deal with a lot but when we are bamboozled with facts and figures, that's when it's hard and that's when we start to struggle.
"I've had my ups and downs. But I managed through my Buddhist practice to get through it. There should be no stigma attached, ever, to somebody seeking help, because they're doing it for everybody, not just themselves.
"That's what I practice in my Buddhism, too. If you're not functioning 100% yourself, then people around you are affected. So actually, it's a selfless thing to do."
The former Dancing On Ice champion hopes her new-found counselling skills will help her immediate circle – including daughter Lily, 17, and son Oliver, 20.
She said: "My kids have been very resilient but they've had their moments.
"But it's affected everyone. We've all gone through something massive, and the coming out of it is the struggle. That's why I want to carry on studying counselling, to give them the tools to stay mentally healthy and physically healthy."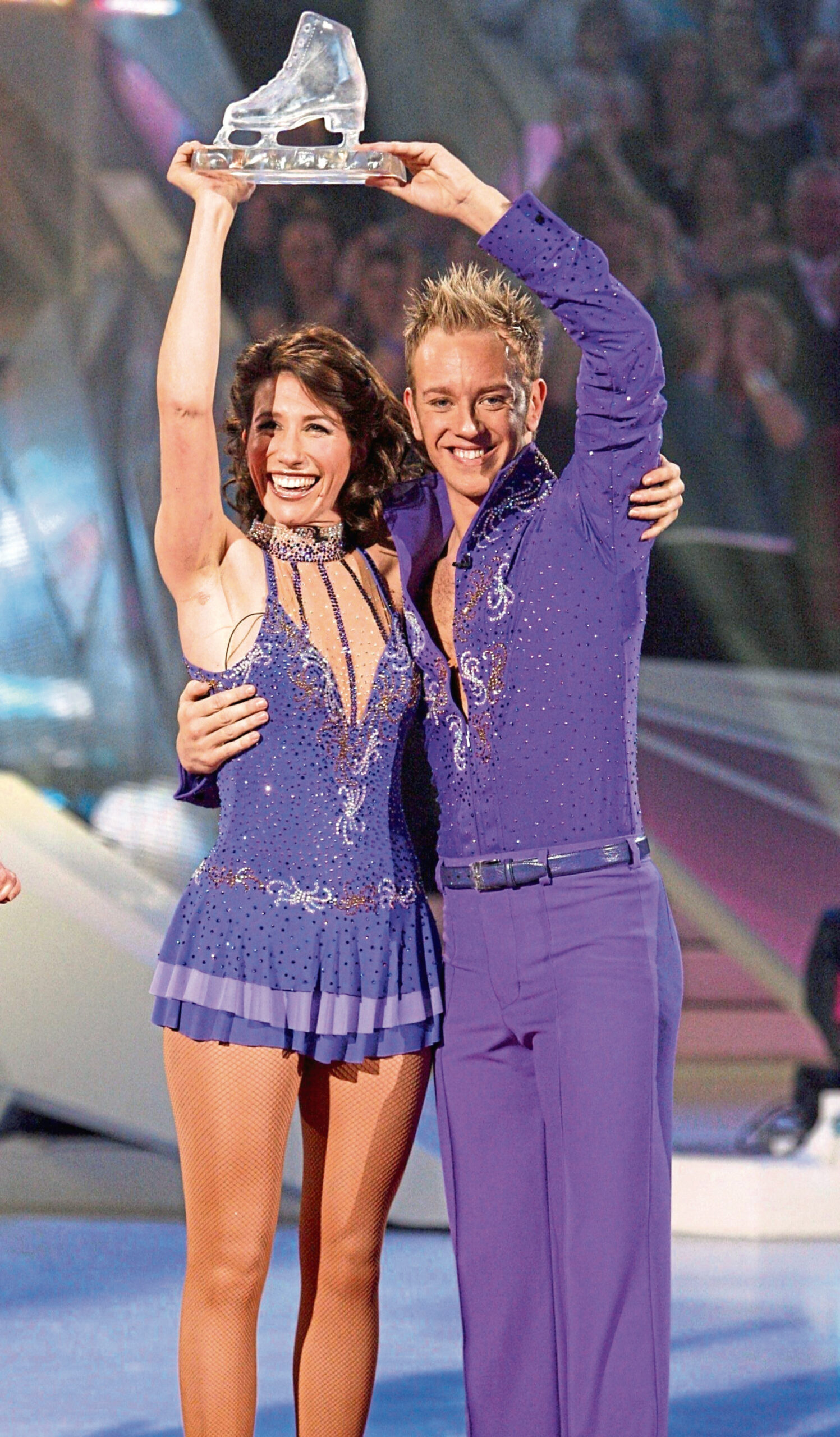 With granny Kay Mellor a prolific screenwriter, Faye's children are taking a leaf out of the family's matriarchal playbook, despite mum's suggestions to the contrary.
She said: "I'd love them to become barristers and lawyers and doctors but it's not to be. They both want to be actors or directors or writers.
"They're both very bright, and all I can do is support them in making their minds up about what they want to do."
For their mother, the main job remains acting. She filmed a series of BBC1 lottery drama The Syndicate during lockdown, and returns to the stage alongside Albert Square mainstay Woodyatt in a stage adaptation of Looking Good Dead, adapted from Peter James' best-selling novel.
The thriller will be staged at Edinburgh's King's Theatre as part of a UK tour following a limited run in Leeds last year, when restrictions permitted smaller audiences.
Faye said: "It's the proper whodunnit. I play Adam Woodyatt's character's wife, they have two sons and a very dysfunctional family.
"Tom (Woodyatt) finds a memory stick on the train one day, brings it home, and it all unfolds from there. It goes into a dark place. A few people end up dead."
And she's encouraging people to step back into the world of live theatre, now that lockdown restrictions have eased.
The Leeds-born star added: "We opened at the end of July. It's been fantastic to be back, even though people are reticent about coming to some extent, which is strange because so many people go to see sport and don't bat an eyelid.
"People seem to be fearful about getting into theatres, but the West End theatres in London are crammed.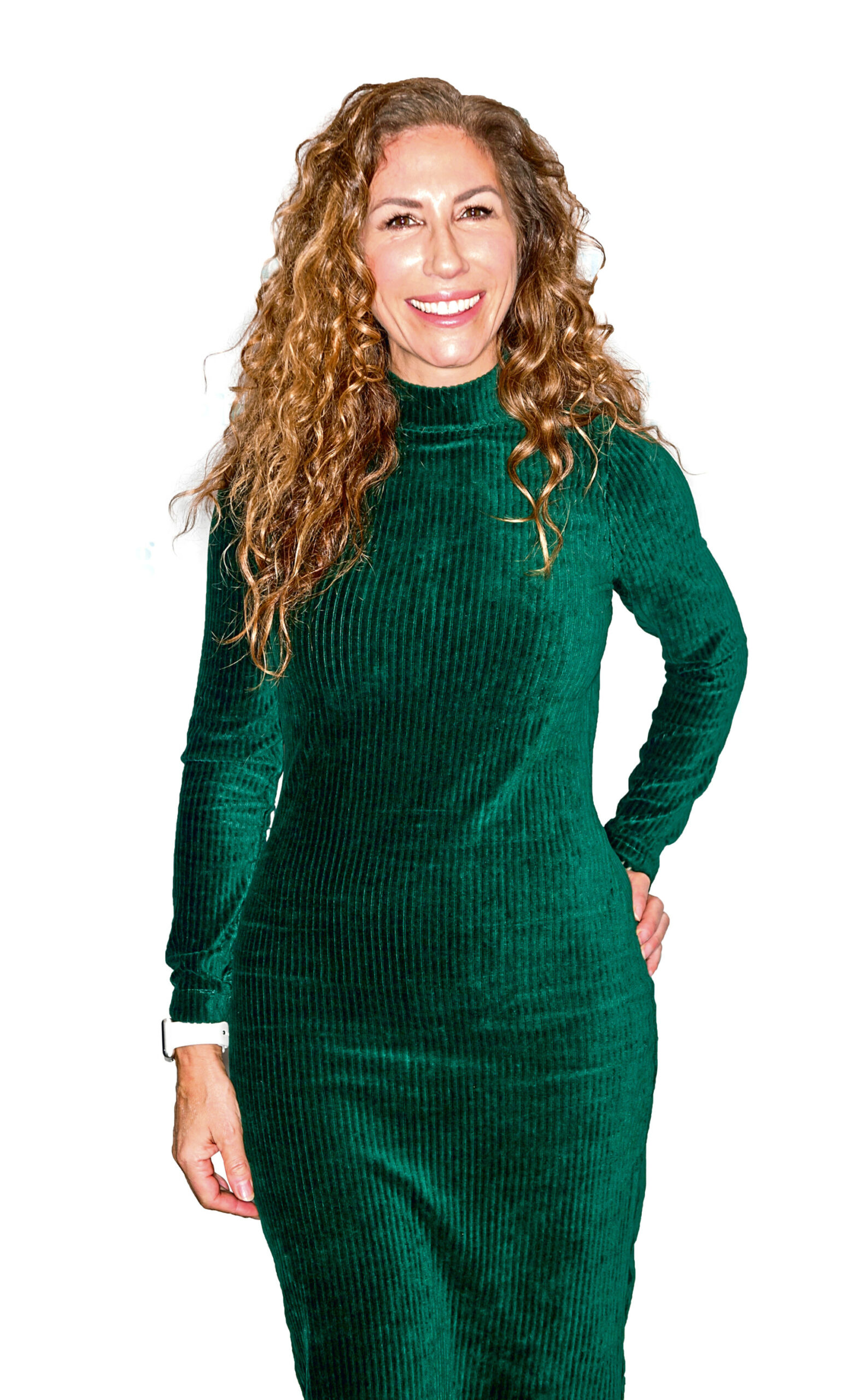 "We ran with reduced capacities last year. Now we're up to 100% capacity. People just need to use common sense, really. It's so great to have that audience feedback, after theatres being closed for a year and a half.
"If we don't support our theatres, they'll close, and getting a theatre back open once it's shut is a huge feat. The arts have suffered so much, it's brilliant to be back in the theatre.
"People are starting to take those first steps, getting back out there and enjoying life again."
Common sense isn't only the responsibility of the audience – the actors and crew on any show have to incorporate new safety routines into their daily practice.
Faye said: "We saw the fear first-hand. It's really hard getting back in there and getting on with it.
"We're wearing masks backstage, and keeping our distance from people, testing twice a week. It is difficult for us to keep going and I don't think people fully realise the stress involved in that. Every time we do a test we keep our fingers crossed that it's negative because if not, then either the whole show comes down or the understudies come on."
Gaynor is making the most of the opportunity Looking Good Dead affords her in travelling around the country, after months of everyone's world becoming smaller.
She said: "The nicest bit about touring is that I'm getting to travel around the country again, especially places I wouldn't normally go to.
"Now I make sure I get out and see these places and try to get to know them."
And while she's delighted to be back in the old routine, Gaynor Faye has learned some things in the last 18 months that she'll take forward with her from now on.
"I will definitely continue with the counselling," she said. "It's something that's now very close to my heart.
"I know people who really struggle with their mental health and it's important for me to know what to do for my family, my kids, my loved ones – to help people when they're struggling. To help other people is what I want to do."
---
Looking Good Dead, King's Theatre, Edinburgh, Tuesday-Saturday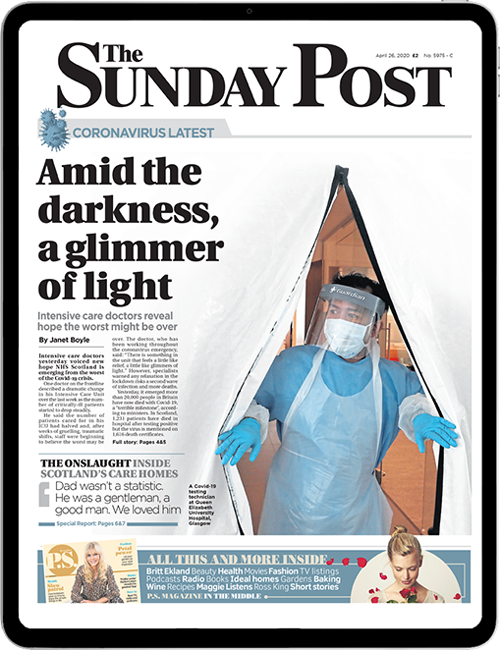 Enjoy the convenience of having The Sunday Post delivered as a digital ePaper straight to your smartphone, tablet or computer.
Subscribe for only £5.49 a month and enjoy all the benefits of the printed paper as a digital replica.
Subscribe