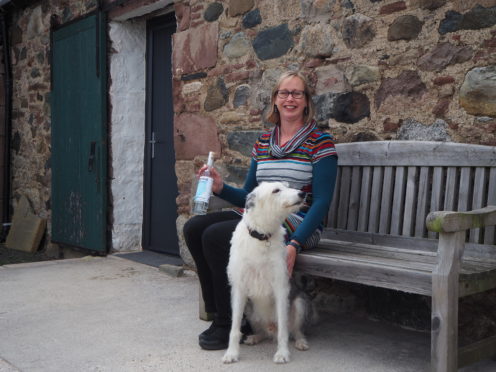 I would say I have always been addicted to learning – always striving to discover something new, interesting or unique.
And when I first started my career as a molecular epidemiologist, researching infectious diseases, this constant curiosity helped me to focus during long hours spent in the lab peering into a microscope.
But I never imagined I would take everything I had learned from the methodical and structured world of science and turn it into an art form.
I loved my job but I quickly discovered it is very difficult to pursue a career in research with small twin boys at home.
It's not impossible, of course. But working hard and keeping up with all the latest findings and papers didn't leave a lot of extra time to be a mum – and there's not much point having children if you don't get to see them very often.
So, when the boys started school, I decided to take a step back from science, if only for a little while.
However, it was around this time my husband and I made an even bigger change, which caused my career path to take a very unexpected turn. We decided to buy a farm.
Simon and I had been living in a regular suburban house just outside Stirling when we took over Kirklandbank Farm, a seven-acre holding with one foot in the Highlands and one in the Lowlands, and stunning views over the Valley of Strathmore.
We had no experience of farming before we bought the land, but that didn't put us off. If anything, it was just another excuse for me to learn.
In between looking after the boys, I managed the renovation of the farm and its buildings, and we also started raising rare-breed live stock. There was a lot to learn about looking after Hebridean sheep, but we made it work.
From day one, we also wanted to ensure the farm would be as eco-friendly as possible, putting renewable and reusable methods at the heart of everything we did.
As part of this ethos, we began planting botanicals to help improve the biodiversity of the land, and it was this decision that influenced our next venture.
In recent years, Scotland has seen a massive boom in gin production, but we wondered why no one else seemed to be making full use of the many interesting flora that grow naturally around the country.
So, we decided to do it ourselves. In January 2016, we founded Highland Boundary distillery, and began the process of distilling the first batches of a new spirit, using plants found growing on our farm and neighbouring woodland.
Hand-foraged foliage, flowers and berries are combined with grain spirit and spring water from Alyth Hill in our copper still, creating a unique flavour quite unlike anything else, and after much development, testing and tasting, our first release came on to the market at the end of 2018.
The Birch and Elderflower Wild Scottish Spirit was developed in collaboration with Heriot-Watt University, and it's not a flavour you can really describe.
When we do tastings, you can see people going through their memory bank to try to figure out what it tastes like. But you really do have to just try it for yourself!
We'll soon follow up with several new botanical spirits later this year.
We're really proud to say we're still doing our bit to protect the environment, too.
Our electricity comes from solar panels on our farm roof, our offices are heated with biomass, and our still is cooled with water from a natural spring, which is then recycled through our wildlife pond.
We also use only biodegradable or recyclable glass packaging.
I may have left science behind all those years ago, but I'm still using everything I learned – and discovering new skills I didn't know I had.
For me, distilling combines everything I love, and it nestled on a fine line between science and craft.
You need scientific rigour to test, tweak and develop new recipes, as well as the craft and intuition that goes into each and every drop.
Weighing the ingredients and adding them to the still, you might think you're doing exactly the same thing each time, following a recipe, but the conditions are always slightly different so it's quite exciting to embrace the art of change.
Discovering a new way of life has definitely been a challenge, and it hasn't been easy, not by any stretch of the imagination.
But it's been an interesting journey that has brought so many different aspects of my life together – science, nature, learning and family.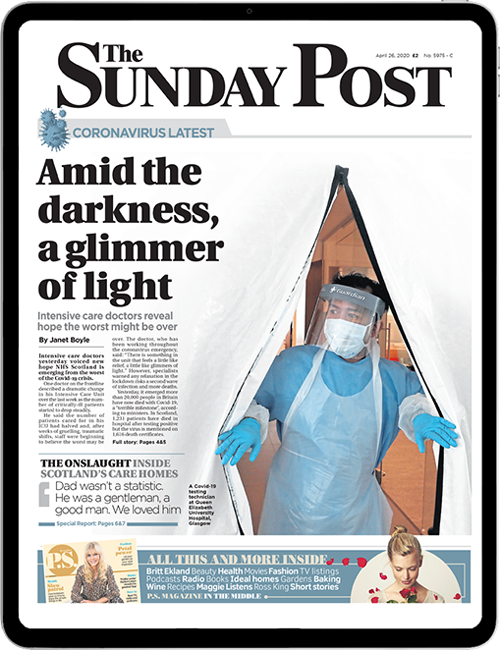 Enjoy the convenience of having The Sunday Post delivered as a digital ePaper straight to your smartphone, tablet or computer.
Subscribe for only £5.49 a month and enjoy all the benefits of the printed paper as a digital replica.
Subscribe