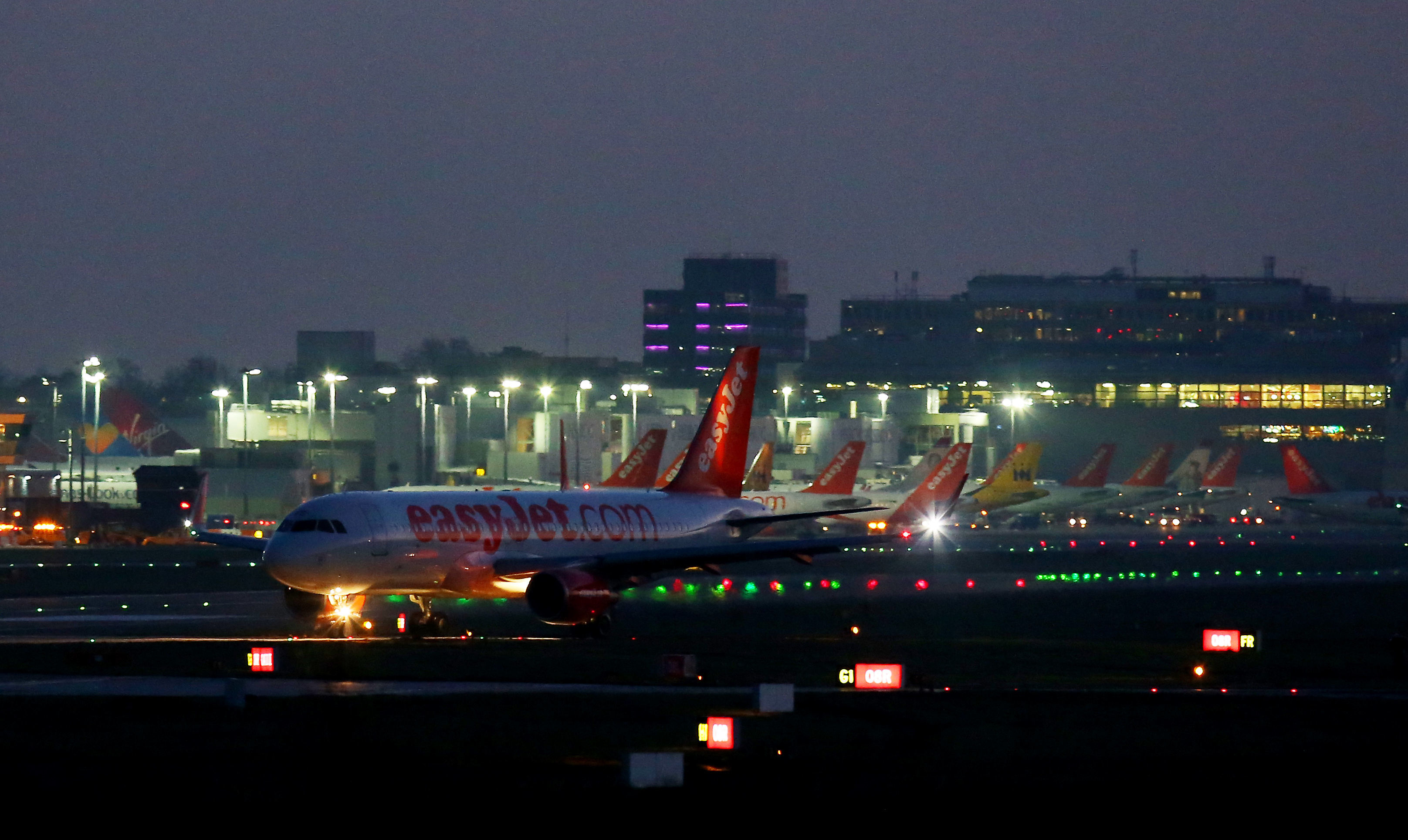 LONDON North Eastern Railway has said it will allow free travel on its services for people affected by the closure of Gatwick Airport.
Travellers hoping to fly between Gatwick and Edinburgh will be able to use their flight tickets to travel on LNER's trains for free.
The offer will also apply to people with tickets to and from Gatwick and Glasgow, Aberdeen and Inverness airports.
Gatwick continues to be closed due to sightings of drones in the vicinity of the busy terminus.
Has your flight between London #GatwickAirport and Edinburgh been cancelled today? If so, you can use your flight tickets to travel on our trains today for FREE. #HomeforChristmas ? https://t.co/iEB3oRh2Nv

— London North Eastern Railway (@LNER) December 20, 2018
Flights in and out of the UK's second busiest airport were suspended at about 9pm on Wednesday after two of the devices were seen near the West Sussex airfield.
It's caused chaos for over ten thousand travellers, many of whom are heading home for Christmas.
Gatwick announced the runway had reopened at about 3am on Thursday, but 45 minutes later it was shut again after a further sighting of drones.
Chris Woodroofe, Gatwick's chief operating officer, said drones had been spotted over the airport as late as 7am on Thursday.
1/2 Thurs 09.15: All flights to and from Gatwick are suspended due to ongoing drone activity activity around the airport. Unfortunately, there are significant delays and cancellations to all flights today.

— Gatwick Airport LGW (@Gatwick_Airport) December 20, 2018
2/2 Please do not travel to the airport without checking the status of your flight with your airline first. We apologise to everyone affected, but the safety of all our passengers and staff is our no.1 priority.

— Gatwick Airport LGW (@Gatwick_Airport) December 20, 2018
He blasted the "irresponsible" act, telling BBC Radio 4's Today programme that 10,000 people had been affected by the closure, including 2,000 whose flights had been unable to take off.
He said two drones had been seen flying "over the perimeter fence and into where the runway operates from".
Mr Woodroofe added that 20 police units from two forces were hunting for the pilot, saying: "The police are looking for the operator and that is the way to disable the drone.
"We also have the helicopter up in the air but the police advice is that it would be dangerous to seek to shoot the drone down because of what may happen to the stray bullets."
Passengers faced severe disruption as some flights were unable to leave the tarmac while others were diverted to other airports.
Some people reported being left stuck on planes for several hours while they waited to find out what was going on.
Gatwick advised anyone flying from the airport, or collecting someone, to check the status of their flight.
A spokeswoman added that airlines were working to provide hotel accommodation or transport for those whose flights were diverted.
Aviation website airlive.net said inbound flights were diverted to a range of UK airports as well as Amsterdam and Paris.
Due to the LGW closure overnight, we expect there to be some disruption to flights this morning. We advise customers to check flight tracker before travelling https://t.co/wJaEeGPHSw We apologise for any inconvenience this may cause.

— easyJet (@easyJet) December 20, 2018