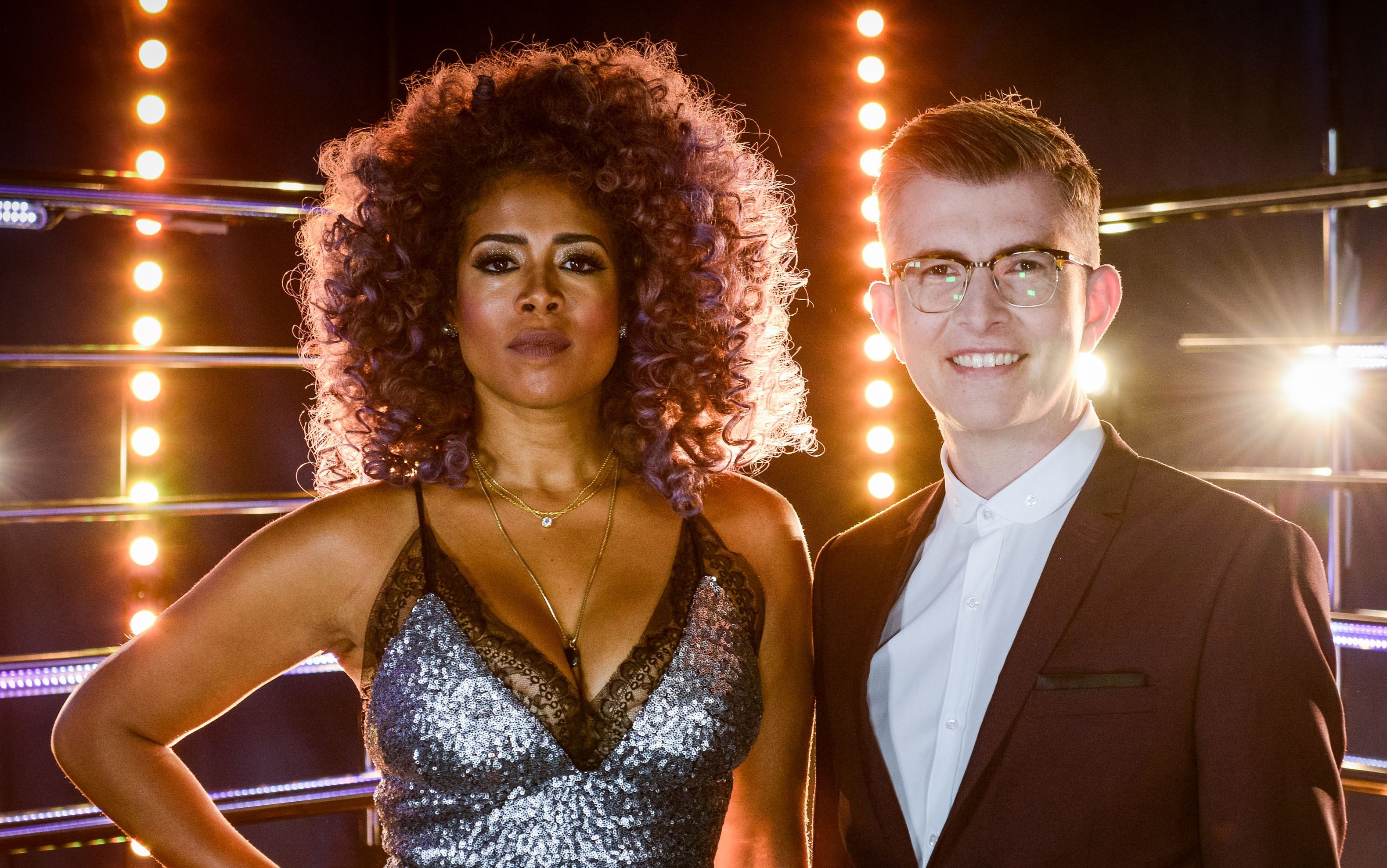 GARETH MALONE has insisted he's up for the battle of Saturday night telly.
The nation's favourite choirmaster's latest show, Pitch Battle, launched on BBC1 on Saturday.
But with previous big-budget summer shows flopping, he admits he's taking a risk in moving away from his popular Choir series.
And he says he'll be keenly checking out this morning's ratings for the singing show hosted by Mel Giedroyc and featuring Kelis as his regular fellow judge.
"I'm very careful about what I say yes to and it would hurt if it wasn't successful," Gareth, 41, told The Sunday Post. "I've made an investment in time and got myself geared up for it.
"I think it's gone really well but it's not the be-all and end-all of my life; that's music.
"I'd be disappointed if people didn't like it, though. It's a risk in that anything you do in television is a risk, but I've always done different things.
"If you put your head above the parapet people are going to go for you. I always look at the ratings for what I do and usually get a text.
"If it's gone well you're really pleased and if it hasn't then you're disappointed."
The series sees hopeful singing groups fighting it out each week by "riff-offs" in the style of the smash hit Pitch Perfect films.
As a music-lover who's passionate about encouraging positive, constructive feedback, Gareth's comfortable he's made the right move.
And it's his Glaswegian dad and mum whose opinion he'll be keenest to hear.
"They're always the first people I call after a show to see whether they liked it. I'm not making these things for critics and my mum and dad are music lovers and representative of the people I hope will enjoy it.
"They're both very direct. I'd know if they didn't like it. That's why I'm able to sit on Saturday night television and tell you what I think. We're that kind of family.
"There have always been strong opinions. Even at the school concert we'd come home and analyse everyone's performance.
"That was always the fun for me even if it was grossly unfair when I was 15 – and I probably was. It was about honing your critical faculties about performance and that's stood me in good stead."
The series is filmed at the BBC studios in Salford and Gareth was around last month during the terror attack on the Manchester Arena.
He was at a Take That concert at the same venue just a few days before.
"I came out the same entrance, at the same time the bomb went off so I had a real sense of having a narrow escape," he confides. "I felt it could have been a different concert."
And Gareth has nothing but admiration for Ariana Grande and was swept up in the emotion of One Love Manchester.
"I'd had my eye on her for a couple of years, you could hear there was a voice there," he adds. "What she did was wonderful. It sounds glib to say terrorists mustn't affect our lives, but they mustn't affect our mood.
"Singing has an amazing power to lift the spirit in any situation. This show is full of joy."
Pitch Battle, BBC1, Saturday 7.30pm