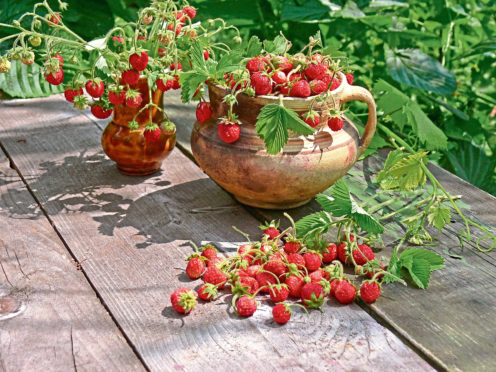 Nothing says summer quite like a bowl of juicy strawberries. But, says our expert Agnes Stevenson, this delicious little fruit plant is much more versatile
Strawberries are one of the best things about early summer and home-grown definitely taste best. I grow mine in large pots to keep them off the cold, damp ground and in the hope that the slugs won't find them, although a few always get nibbled.
I grow the variety Honeyoe because it crops early and heavily and the taste is delicious, but it's not the only strawberry that thrives here. Tiny wild strawberries grow in abundance beneath the azaleas and camellias and I also grow the variety Pink Panda, which is prized for its flowers and not for its fruits.
As its name suggests, the flowers are bright pink and they make delightful ground cover, filling in gaps in the borders while never getting out of hand. I was first given some about five or six years ago and now I pass runners on to other gardening friends who are often surprised at how decorative strawberries can be.
Ground cover is one of those subjects that can divide people. I like the leaves and lime-green flowers of Alchemilla mollis and am quite happy to tolerate its vigorous spreading habit but I can find no place in my affections for Vinca minor which, despite its lovely common name of "periwinkle", always looks to me like a tangle of weeds.
I also remain to be convinced by epimediums, despite the fact they are highly-prized by many for their ability to colonise tricky spots beneath trees. However, I'm firmly in favour of lily of the valley and rejoice in it where ever it appears.
Lily of the valley is one of those wilful plants that basically does its own thing. Mine grows in sun and shade and even copes with being dried out at times, not something that's ever recommended as the best way to grow this woodland favourite, which should really only thrive in moist soil under the dappled canopy of trees.
Most woodland plants can cope with sunshine if the soil remains moist and adding compost, leaf mould and anything else you can get your hands on will help to prevent sandy soils from drying out, but you would still be well advised to add a thick layer of mulch if you wanted erythroniums or wood anemones to feel at home.
Something definitely at home in my garden at the moment are wild violets. To some people these little lawn flowers are weeds, but I love them and try to make sure that at least a few patches escape the mower.
I've also found patches of ox eye daisy popping up almost everywhere. There has always been a small clump of these in the garden and I think a few found their way onto the compost heap, which is how they have come to be growing on every border. Compost isn't always hot enough to kill off seeds but, fortunately, I like ox eye daisies. So having a whole bunch of them doesn't alarm me.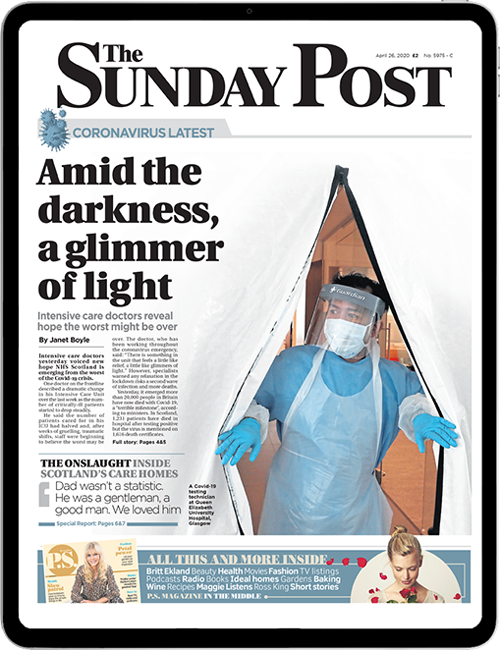 Enjoy the convenience of having The Sunday Post delivered as a digital ePaper straight to your smartphone, tablet or computer.
Subscribe for only £5.49 a month and enjoy all the benefits of the printed paper as a digital replica.
Subscribe