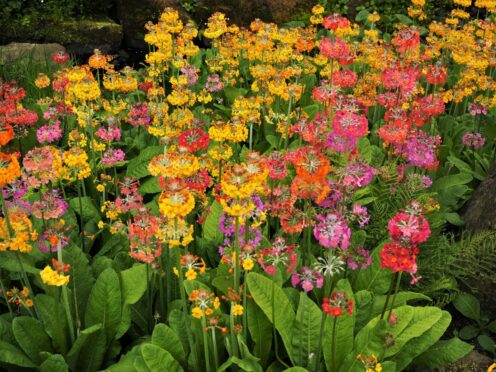 Creating new planting areas has been difficult, says our expert Agnes Stevenson, but there are ways to solve a problem many gardeners face at this time of year
A couple of years of adding compost and leaf-mould to the soil is beginning to have an effect. Instead of heavy clay I now have a top layer of rich, crumbly soil less prone to water-logging and which has all the nutrients needed to keep my plants in good health.
The exception is the new borders dug last year which are still proving difficult to manage. These are so steep that mulching them is not an option and digging them over creates a loose layer of soil that washes away when it rains.
Many plants that I introduced last year have failed or are struggling and finding something that will knit the whole thing together is proving difficult. After weeks of heavy rain, when attempts to sort things out have just created a mud bath, I'm not convinced that autumn is the best time to be tackling this.
In a steeply sloping garden there are always tricky changes that have to be resolved and sometimes fixing one problem, such as adding a gabion wall to support an embankment, results in a new planting area with a vertical aspect.
The solution might involve smothering the slope in mulch, pegging a geo-textile fabric on top of this and then planting through holes cut into it. If I use ground-cover plants, then these should evenly spread out and cover the fabric, but it might end up looking like a shopping centre car park.
Perhaps the answer lies in the growing number of hydrangeas that I've raised from cuttings. I've got so many now that parts of the garden are beginning to resemble a commercial nursery and I need to find homes for them before they get bigger.
Rather than trying to improve the soil across the whole slope I could dig planting holes and introduce better soil into these. The danger of course is that these holes would then turn into sumps every time that it rains and that the roots of the hydrangeas would rot. I've tried this using Candelabra primulas, which love nothing better than sitting in wet soil but when the clay dries out in summer these suffer and so far they've failed to produce the same lush foliage that they display in other parts of the garden.
I suspect that fixing this problem is not going to happen overnight and that I'm going to have to keep trying alternatives until I find one that works. Meanwhile I'm working steadily through a list that includes dogwoods and herringbone cotoneaster and watching for positive results.
Surprisingly the one species that seems to cope best with the conditions is Box and the half-dozen small globes that I planted at the outset are still flourishing. Adding to these is a possibility but I've put a ban on buying-in more Box for fear of importing Box blight disease, and so I'll have to be patient until the plants that I'm raising from cuttings are large enough to fill in some of the gaps.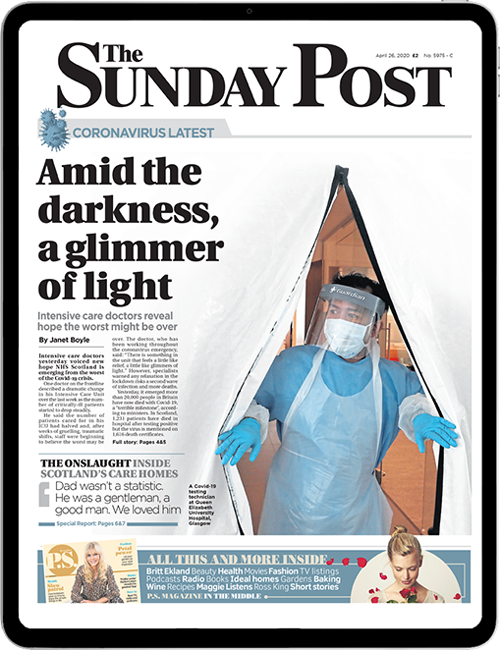 Enjoy the convenience of having The Sunday Post delivered as a digital ePaper straight to your smartphone, tablet or computer.
Subscribe for only £5.49 a month and enjoy all the benefits of the printed paper as a digital replica.
Subscribe