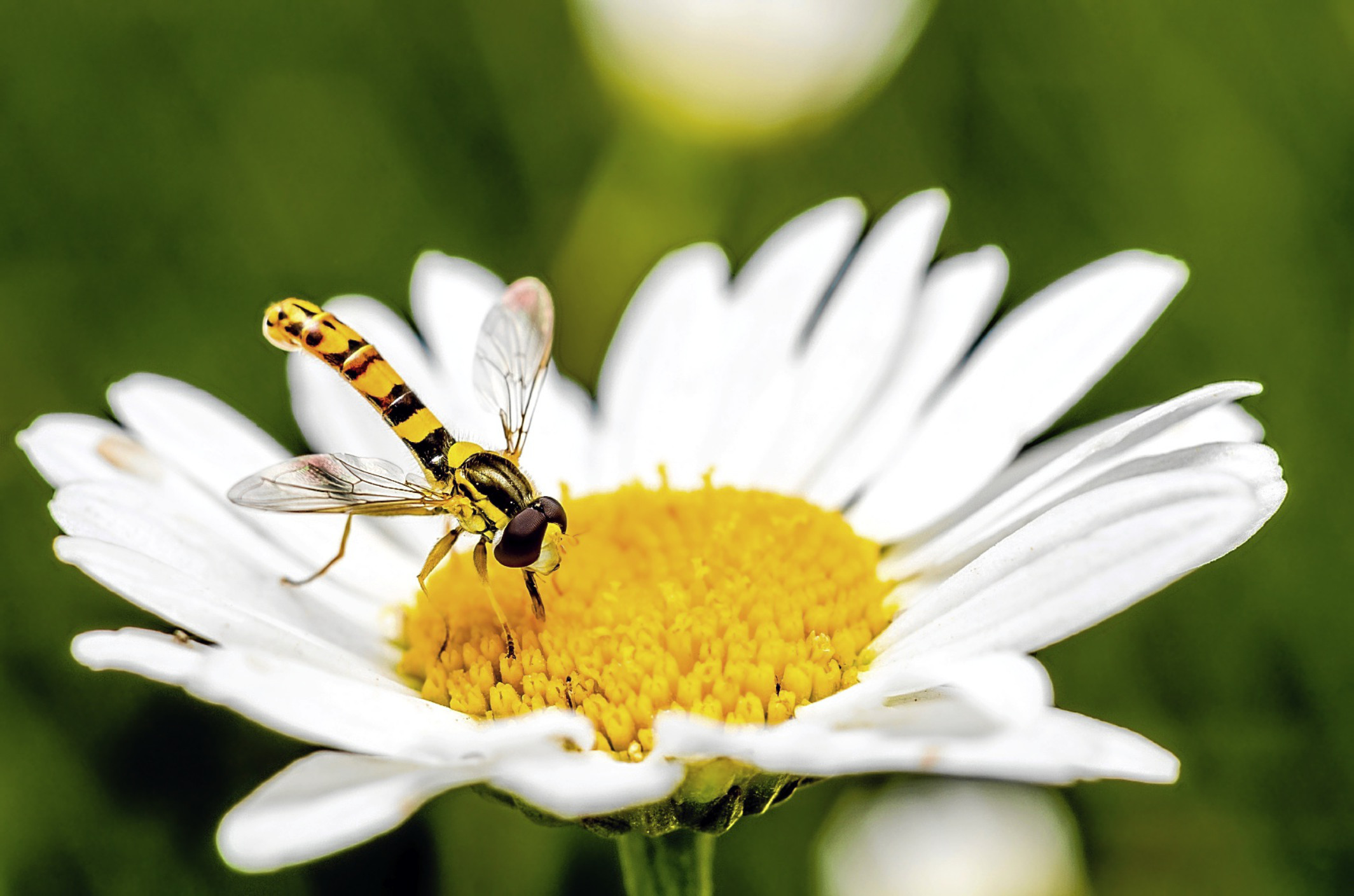 Although their yellow and black markings make them look like bees or wasps, they are, in fact, true flies and do not sting.
There are a massive 265 hoverfly species in Britain and just under half of them have larvae that feed on aphids — a boon to any gardener.
Adult hoverflies feed on nectar, honeydew and pollen and are useful pollinating insects.
Unfortunately, some hoverfly species may be missing out on suitable egg-laying sites in many gardens.
For example, certain species (e.g. Erstalis spp. and Myathropa spp.) have semi-aquatic larvae, which need an area of water with a high organic-matter content.
These semi-aquatic larvae are known as long-tailed larvae, and are distinctive and particularly interesting as they extend a long breathing tube from their posterior, which acts like a snorkel.
This enables them to breathe as they swim down to eat bacteria from the decaying organic matter.
However, such is their contribution to pollinating plants that a team of academics are running a project encouraging people to create habitats that could increase Britain's hoverfly population.
The Hoverfly Lagoon Project wants people to breed habitat for hoverfly species with semiaquatic larvae such as the Batman hoverfly Myathropa florea and the Tiger hoverfly Helophilus pendulus.
In return, the fly-loving boffins have said the flies will delight gardeners and pollinate flowers.
Getting involved is simple. Just fill up a plastic container, such as a milk carton, with water and sawdust, and leave it in your garden to provide habitat for hoverflies with semiaquatic larvae.
It's important to note, though, that these lagoons can smell with the decaying material, so this project may be best suited for people with larger gardens, or gardens where one corner can be designated as a research site.
The academics are hoping people will then count any larvae that colonise these mini-lagoons and identify any adults that emerge.
People taking part can get assistance from researchers from The North East Scotland Biological Records Centre and the Buzz Club at University of Sussex.
The flies generally mimic bees and wasps — insects that sting and also taste unpleasant — so that predators will avoid them.
You are likely to see adults on flowers throughout spring, summer and autumn.
Those that eat aphids and other pests eg Syrphus spp.
Rat-tailed maggots, larvae of the dronefly Eristalis tenax, are found in polluted pools and extend their tail breathing tubes to the surface to breathe.
The 2016 Hoverfly Lagoon project will run from May until October, although lagoons should be set up as soon as possible to give organic matter time to rot.
Personally, I love spotting these interesting flies in my garden.
As a child, it took me a while to figure out they weren't stingers.
They used to gather over a pond I had created in a shady part of my mum and dad's garden.
In later years, I realised the still water of the pond with its high concentration of rotting matter (leaves from surrounding trees) provided exactly what they were looking for.
I also can't help but wonder if buckets of rotting nettle and comfrey leaves, suspended in water, might provide a similar habitat.
If so, it would help gardeners to provide habitat for much-needed pollinators whilst creating budget fertiliser.
Either way, providing a home for hoverflies is surely worth putting up with a bit of a pong for.
For more information go to www.thebuzzclub.uk
---
READ MORE
How to grow a wild meadow on your doorstep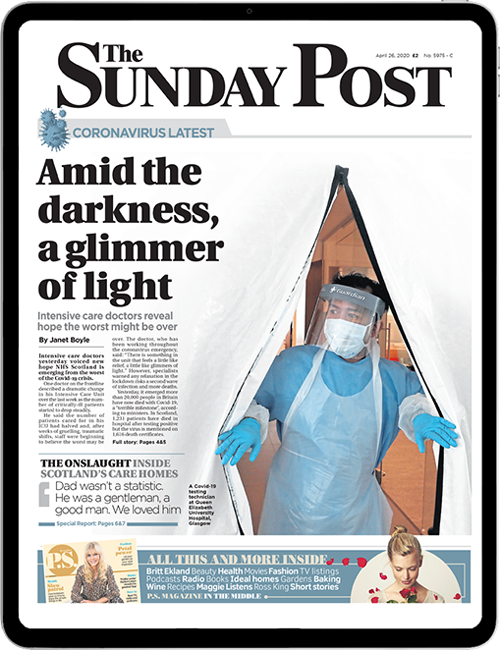 Enjoy the convenience of having The Sunday Post delivered as a digital ePaper straight to your smartphone, tablet or computer.
Subscribe for only £5.49 a month and enjoy all the benefits of the printed paper as a digital replica.
Subscribe