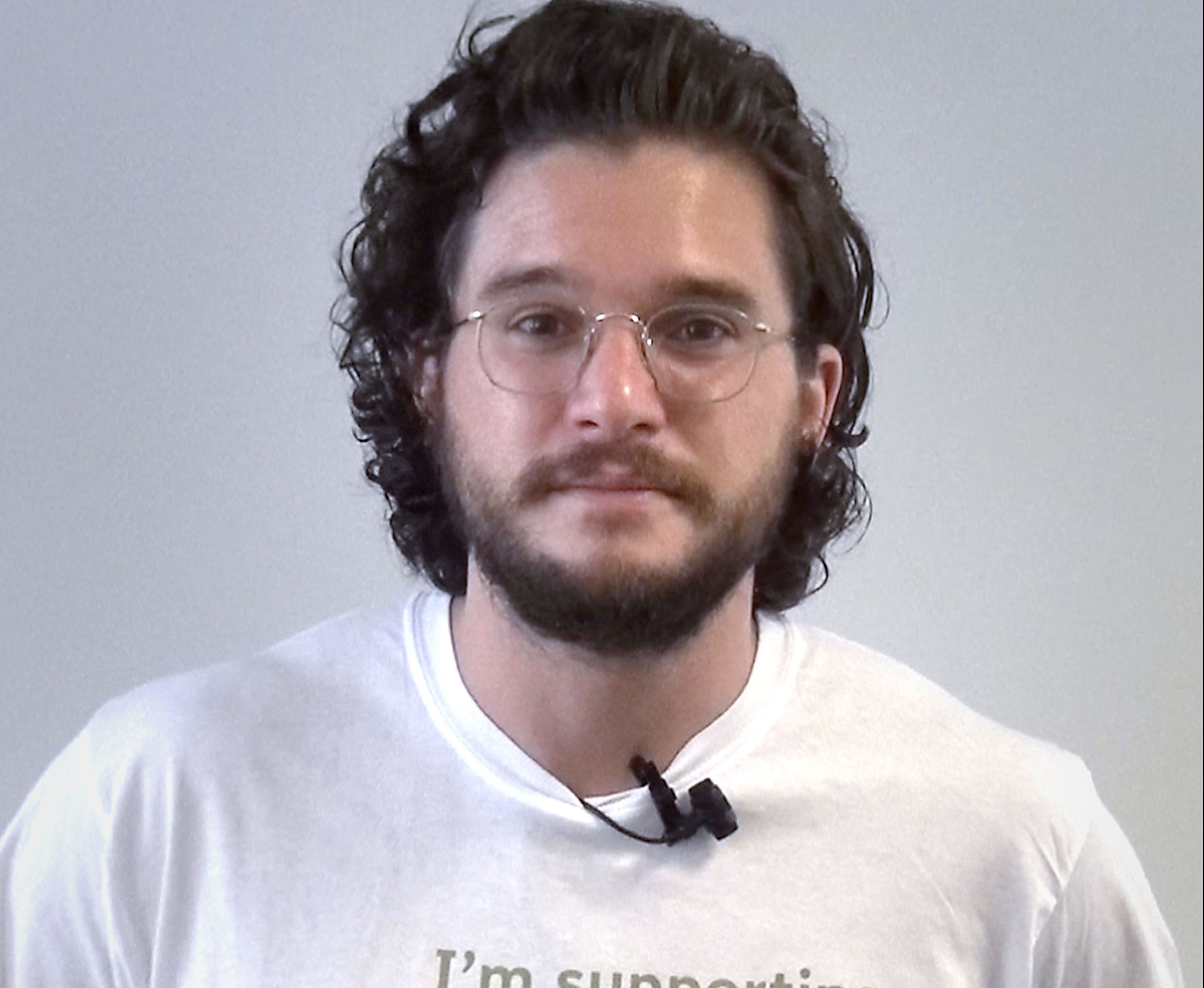 GAME OF THRONES star Kit Harington has urged the public to back a campaign about overnight care for people with learning disabilities.
The 30-year-old, who plays Jon Snow in the hit TV series, has waded into the row over back pay for overnight carers.
Harington, who is an ambassador for the learning disability charity Mencap, said a change in government guidance over pay for carers who provide the "essential" job of sleep-in care could leave the learning disability sector with a back-pay bill of £400 million.
The actor, whose cousin has Down's syndrome and autism, warned that the bill will bankrupt many charities and bring instability to other providers of the "indispensable service".
The Royal Mencap Society is calling on the Government to foot the bill.
The charity said that since 1999, care homes operated under advice that time spent asleep by care staff in residential homes and supported living residences did not count as work time for the purposes of the National Minimum Wage (NMW).
The payment of a flat rate "on call" allowance had been the norm across the sector ever since, it said.
Following two employment tribunals, new guidance in October last year recognised that the previous guidance was wrong and the NMW should be paid for sleep time instead.
Mencap has estimated that the total bill for back pay – in some cases dating back six years – could be £400 million.
Many providers would be unable to meet the demands and could face insolvency because of it, the charity said.
Last week the Government announced that it will waive historic financial penalties owed by employers who have underpaid their workers for overnight sleep-in shifts before July 26 this year and temporarily suspend HMRC enforcement activity concerning payment of sleep-in shifts by social care providers until October 2.
But Mencap said neither move addresses the "catastrophic impact" of the back pay bill across the sector.
In a video created for the charity, Harington said: "Many of us will be unaware of a vital part of the learning disability sector that provides essential overnight care for the most vulnerable people in our society – 178,000 people with the most serious learning disabilities depend on it. They are called sleep-in carers and they do a fantastic job.
"Just having a carer stay overnight in their home makes a huge difference to someone with a serious learning disability.
"They are there to support and reassurance just in case there is an emergency, but more importantly they enable them to live a life rather than spending the rest of their lives in a hospital setting.
"Because of a government decision to change its guidance on sleep-in payments the learning disability sector is now faced with a back-pay bill of £400 million which is being enforced.
"This will bankrupt many charities and bring instability many other providers of this indispensable service.
"This is a reality – the most vulnerable people in our society will be left without care. We need to act now.
"Please support the Royal Mencap Society's campaign by signing our petition in spreading awareness online using the hashtag £StopSleepInCrisis help us to continue to protect the people who need it most."
In a statement, Harington went on to talk about his cousin, Laurent, who has Down's syndrome and autism, and how Mencap has supported Laurent throughout his life.
He added: "The special relationship I have had with my cousin Laurent, throughout my life, has given me a privileged understanding of learning disability and the critical role that organisations like Mencap play in providing the care that makes an independent life possible.
"Overnight 'sleep-ins' are an essential part of that 24/7 care service.
"It saddens me that there is still such a stigma attached to learning disability, which is why I became a Mencap ambassador. I want to help shine a spotlight on the vital work that Mencap and other providers do. It makes such a difference to hundreds of thousands of ordinary families across the UK."
Mencap chief executive Jan Tregelles said: "This is the most critical issue that Mencap has faced in 70 years.
"Please help Mencap protect the future care of some of the most vulnerable people in our society by signing our petition today".
The petition can be found at: www.mencap.org.uk/sleep-ins-petition